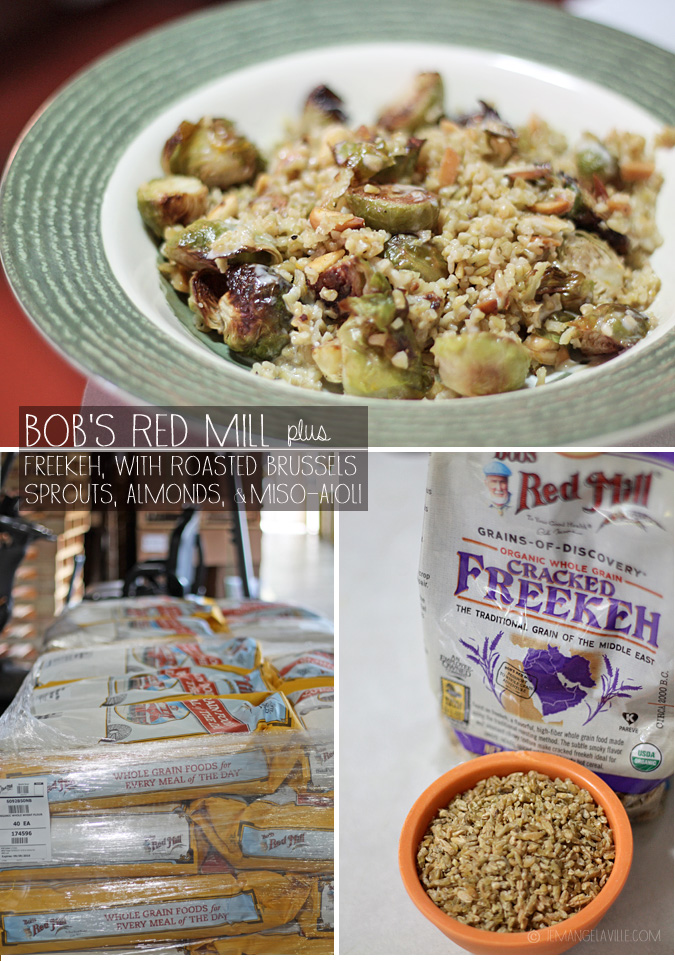 Oh my. My summer slump kind of turned into a huge hiatus – and I can't promise that I'll post super regularly from now on, but I am really going to try to get something up at least 3-4 times per month.
Recently (way, way back in September), I was invited to a wonderful food bloggers, behind-the-scenes tour of Bob's Red Mill in Milwaukie. This was great for a couple of reasons:
1. Bob's Red Mill makes high-quality products that are so inspiring to cook and bake with, and
2. I used to work there and I can attest to what a great company it truly is.
An invitation to come tour the factory, get samples of new products, and meet with Bob was a delightful experience just like I figured that it would be. But then, I went on a huge roadtrip to North Dakota (buffalo! the HoDo!) and got very lax with my not too rigid to begin with blogging schedule.
Hopefully, I am now getting on back on track. And what's a better way to do that than with the photos I took at BRM in September and with a delicious recipe for Freekeh (one of their new products that we got a sample of in our full-to-the-rim gift bag at the end of the tour)?
If you're interested in seeing the BRM World Headquarters in Milwaukie, OR for yourself, there are tours Monday-Friday at 10:00 AM (very informational, with a peek of the facilities through windows). If you haven't been you should really check it out!
Bob's Red Mill
(World Headquarters) 13521 SE Pheasant Ct. / (Retail Store/Restaurant) 5000 Southeast International Way
Milwaukie, Oregon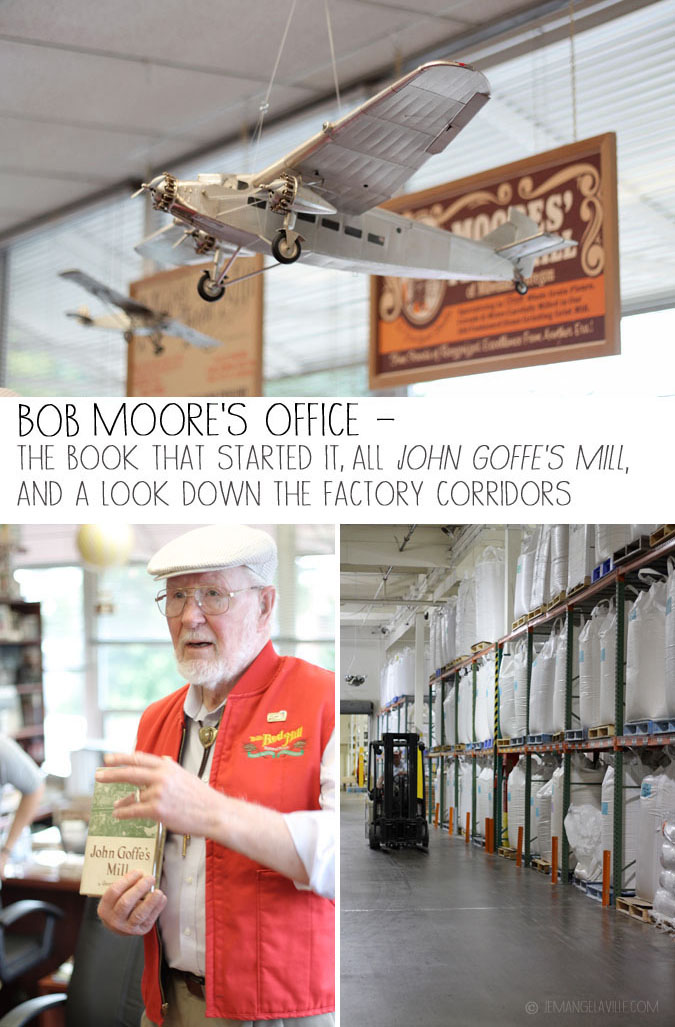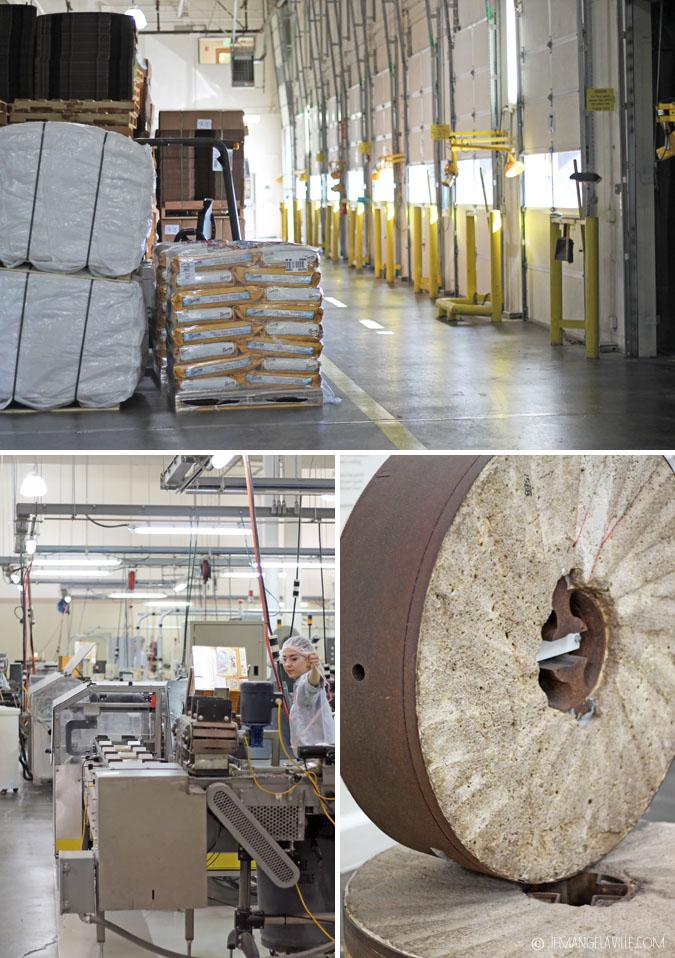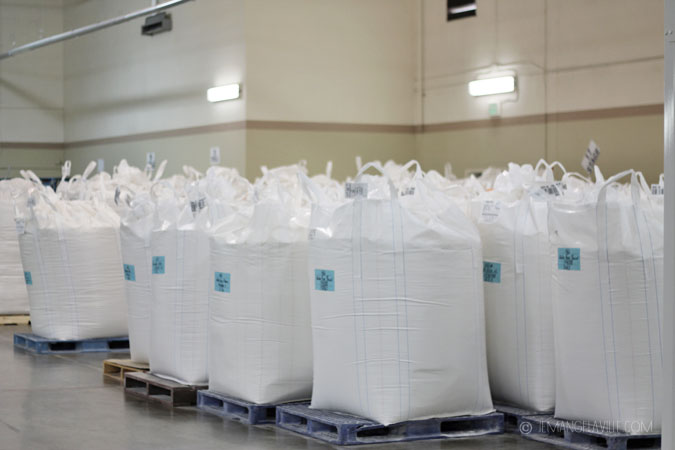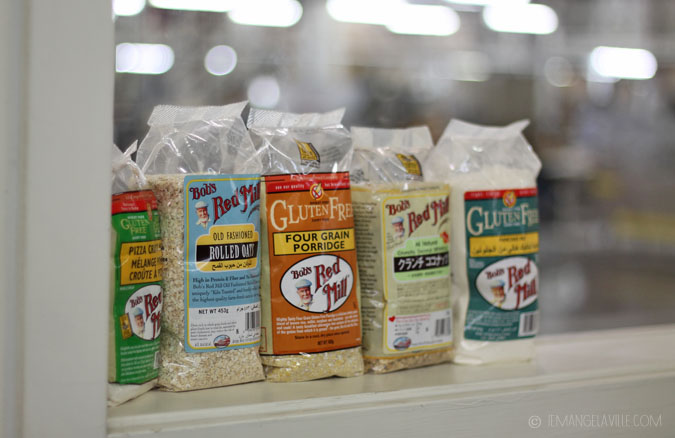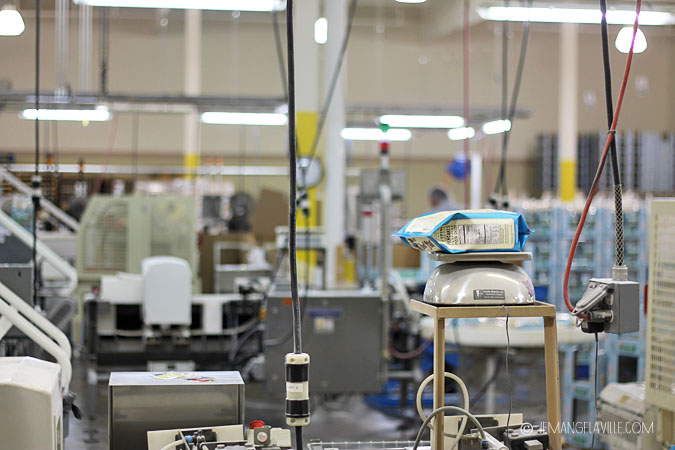 This freekeh recipe was influenced by an absolutely amazing dish we had just a few nights ago at The American Local on SE Division — Fried Brussels sprouts with pickled jalapeño, orange, miso aioli. So, so delicious. Like as soon as we finished eating it, I was contemplating how to recreate the brussel sprout and miso aioli idea at home.
The American Local
3003 SE Division Street
Portland, Oregon 97214
This freekeh dish kind of draws on those flavors, but with roasted brussels and (of course) freekeh, which is quickly becoming my most favorite grain! Would this make an amazing Thanksgiving side dish? Well, yes. Yes it would. Make the freekeh and dressing the day before, then roast the sprouts earlier in on Thanksgiving. Toss it all together before serving.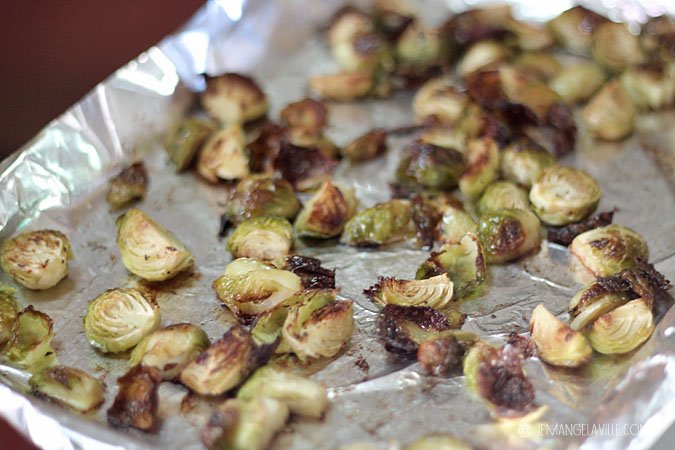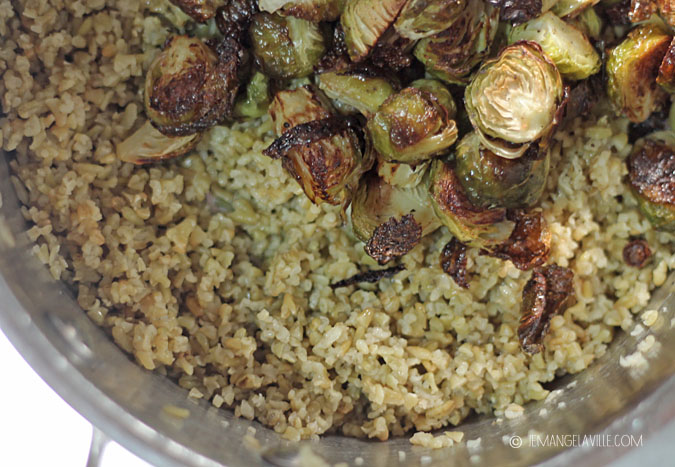 Freekeh with Roasted Brussels Sprouts, Almonds, and Miso Aioli
(Serves 3-4 as a side, can easily be doubled, can be eaten warm, room temp, or chilled)
1 lb Brussels sprouts, halved (quartered if large), trimmed
Olive Oil, salt, pepper
1/2 cup Freekeh
1-1/4 cup water
1/4 cup toasted, slivered Almonds
1 Tbsp White Miso
1/4 cup good-quality Mayonnaise
1 tsp Orange Zest
1 Tbsp fresh Orange Juice
Preheat oven to 400 degrees F. Toss quartered and trimmed Brussels sprouts with a little olive oil, salt, and pepper. Spread sprouts out on a baking sheet and roast for 20 minutes.
Meanwhile, bring 1-1/4 cups water to a boil. Add a pinch of salt and the freekeh. Lower heat to achieve a slow simmer, cover, and cook for about 15 minutes. Remove from heat and let stand, covered for about 5 minutes.
Toss the cooked freekeh, brussel sprouts, toasted almonds, and orange zest together and make the dressing by whisking the miso and orange juice together, then add the mayonnaise*. It should be the consistency of thick cream (you can add more orange juice if needed).
Drizzle some aioli on top of the freekeh and sprouts, keeping about half reserved for serving on the side. If you have any aioli leftovers, it's great as a sauce for fish or a dip for vegetables.
* You can, of course, make your own mayonnaise and have a completely home-made aioli. I will not stop you.