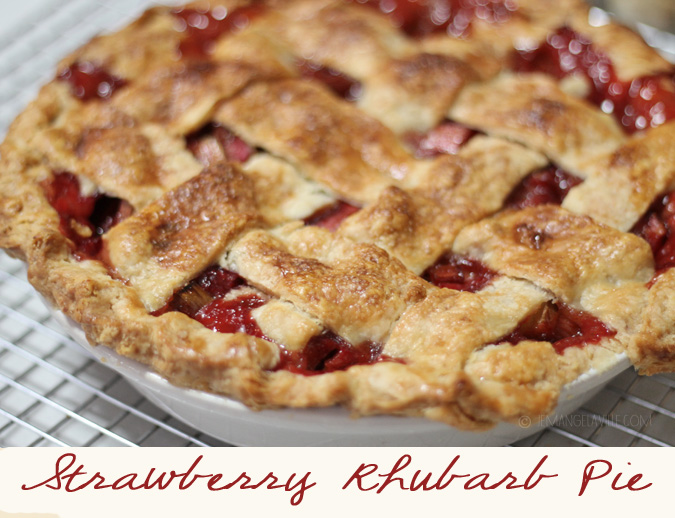 Getting out of my changing-of-the-seasons slump with a strawberry rhubarb pie! So, delicious. The brown sugar, orange zest, and cinnamon all get together here (with the fresh fruit) to work a kind of pie magic. Every year, this is one of my most favorite pies to make! And not just because I like the challenge of a lattice crust (just kidding, it's really easy)!
So yeah, take advantage of the remaining rhubarb season and make this pie now. Or, you could even decrease the sugar** just a little bit and try this with strawberries and peaches. Or strawberries and apricots. Or strawberries and strawberries.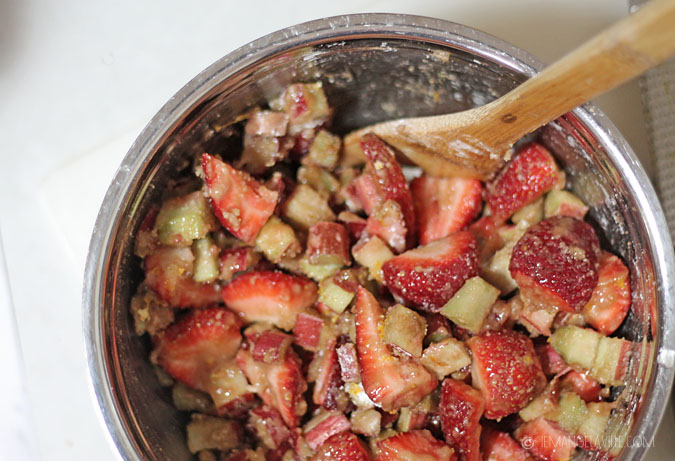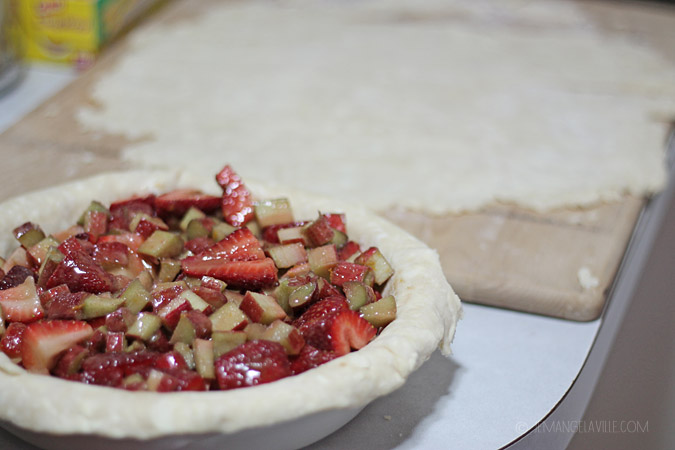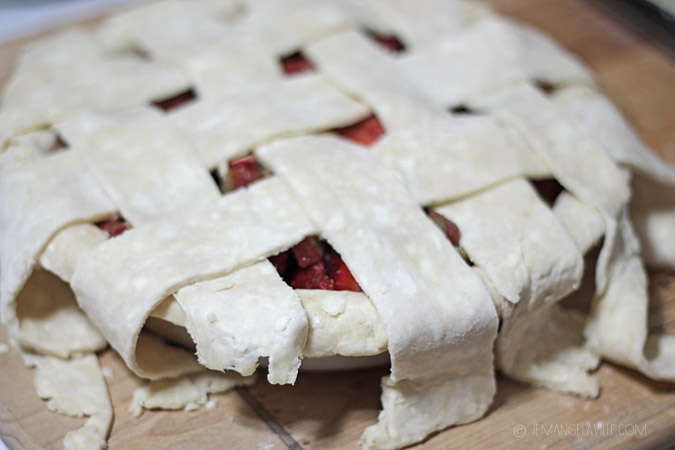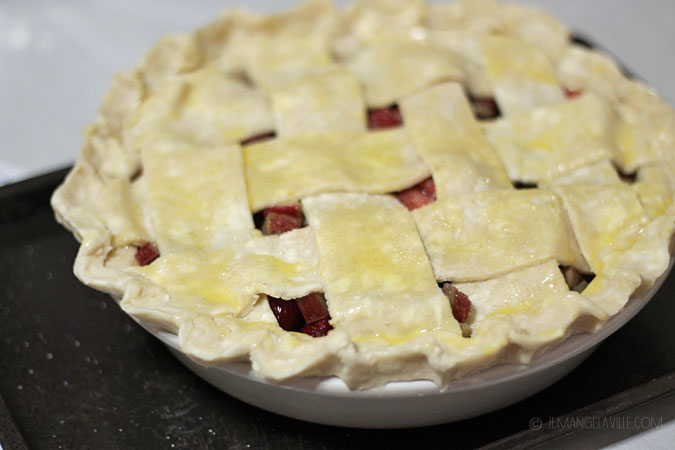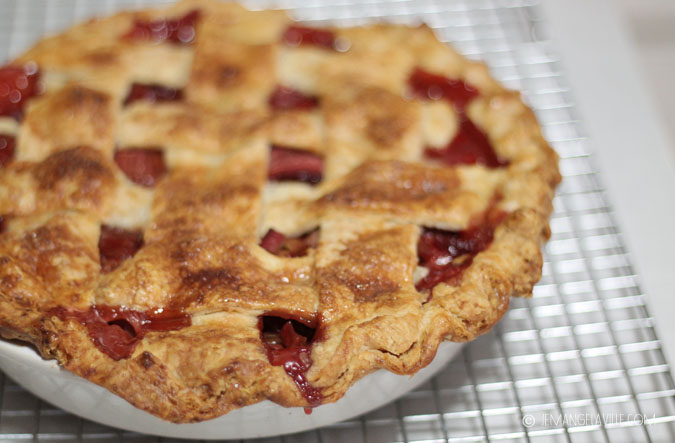 Strawberry Rhubarb Pie with a Lattice Crust
Adapted from a recipe in Bon Appétit magazine; 8 servings
1 recipe of your favorite pie dough (double crust), two discs chilled – mine is Dorie Greenspan's Good for Almost Everything Pie Dough*
3 1/2 cups 1/2-inch-thick slices trimmed rhubarb (1 1/2 pounds untrimmed)
1 16-ounce container strawberries, halved (about 3 1/2 cups)
1/2 cup (packed) brown sugar
1/2 cup granulated sugar, plus more for sprinkling
1/4 cup cornstarch
1/4 tsp ground cinnamon
zest of half an orange
1/4 tsp salt
1 large egg yolk beaten to blend with 1 teaspoon water (for glaze)
Preheat oven to 400 degrees F. Combine rhubarb through salt in large bowl. Toss gently to blend.
Roll out one dough disk on floured work surface to 13-inch round. Transfer to 9-inch-diameter pie dish. Trim excess dough, leaving about an inch of overhang.
Roll out the second dough disk on lightly floured surface to 13-inch round. Use a pizza cutter or a sharp knife and slice it vertically into one inch-wide strips (you should get 7-8).
Spoon the filling into the crust. Arrange 3-4 dough strips vertically, atop filling, spacing evenly. Form lattice by placing a strip horizontally at the top and weave the strip by alternating over and under the vertical ones. Repeat this two or three more times (it'll depend on how many strips you have and how it looks space-wise).
Trim ends of dough strips even with overhang of bottom crust. Fold strip ends and overhang under, pressing to seal. Crimp edges decoratively.
Brush glaze over crust and sprinkle with about a tablespoon of granulated sugar. Transfer pie to baking sheet. Bake for 20 minutes. Reduce oven temperature to 350 degrees F. Bake pie until it's golden and filling thickens, about 55-60 more minutes. Keep an eye on the edges and cover with foil if the top is getting too dark in spots. Transfer pie to rack and cool completely.
* Recipe is towards the bottom of the page. Note: When I make this, I decrease the butter to two sticks, and it turns out just as good.
** If not using rhubarb, I would maybe go with 1/2 cup granulated sugar and 1/4 cup brown sugar.