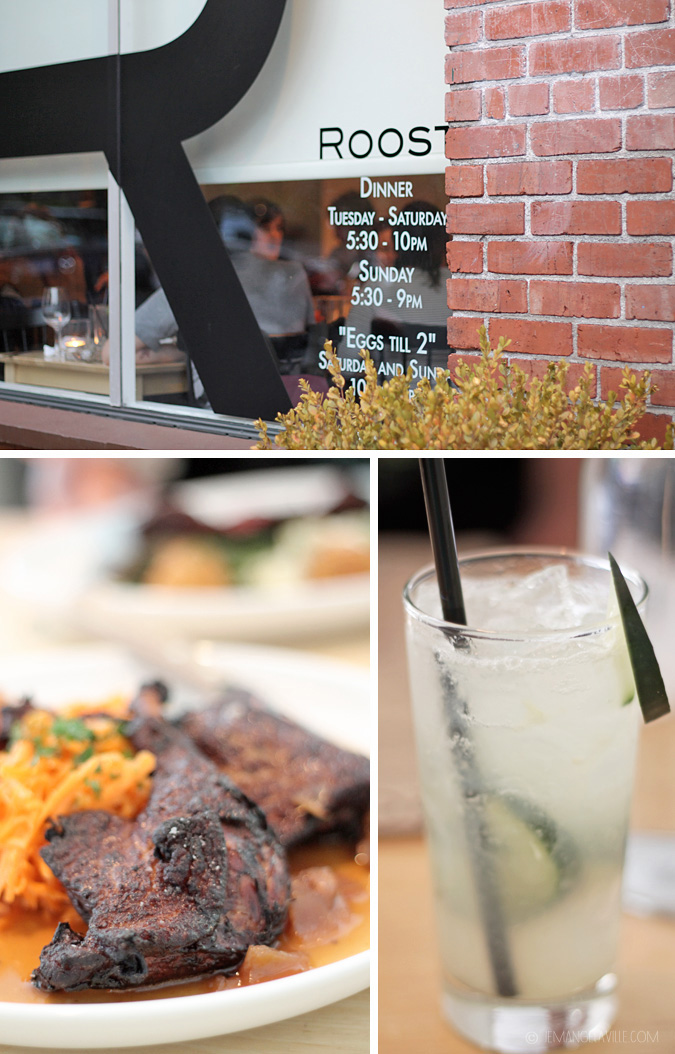 Roost
1403 SE Belmont, Portland, OR 97214
971-544-7136
I'm a little embarrassed that it took me this long to get this post up. Late spring/early summer is usually a weird time for me and cooking — it's not a total onslaught of summer fruits and vegetables yet and it's not chilly roasting weather. So, I usually take a mini hiatus. Which is what happened here.
But earlier in the month, we ate out on the designated Restaurant for Raphael House fundraising event night (May 7). There were a number of restaurants participating, including a few we had never tried before. Like Roost!
We've driven by this restaurant many times, but just never managed to remember about it when we were trying to think of a neighborhood place. That is going to change. I really enjoyed the meal here, plus I am a sucker for a grilled romaine salad.
I'm pretty sure they rotate their menu frequently, but the fried green tomatoes seem to be a constant. You should get some of those.
Fried green tomatoes, grilled romaine salad, hangar steak, duck legs, coconut-dusted ice cream — the best and most delicious way to raise money for a great cause!