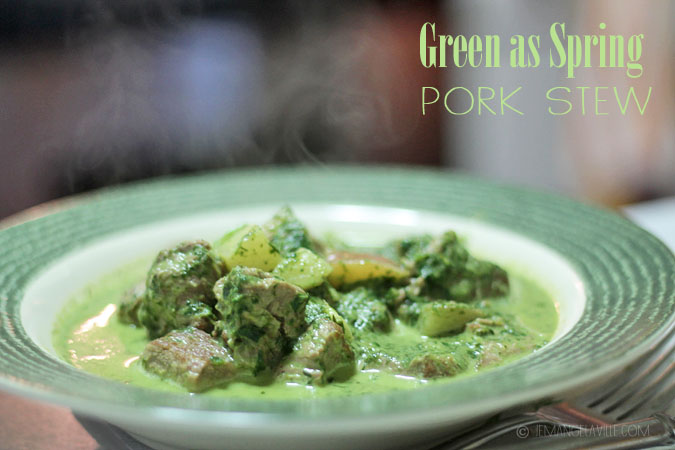 Originally, this French Fridays with Dorie recipe called for veal. I haven't really eaten veal since becoming an un-vegetarian (uh, 1994 1995?) and I didn't really see the need to use it here. Not when there's…PORK! So, yeah, I subbed the veal for pork shoulder. And I also made mine more broth-y by using a little bit less meat and adding some wine to de-glaze the pan.
There are a number of steps to this and it's kind of a big production, so it's probably best for a weekend project. It's very light and spring-ish for a stew. And as another surprise, jwa really liked this, which was surprising, since he's not really a fan of the stew.
So, the next somewhat chilly weekend day before summer really kicks in, you may want to consider this one!
Here's a link to all the French Friday with Dorie posts so you can see how nice this also works with the veal!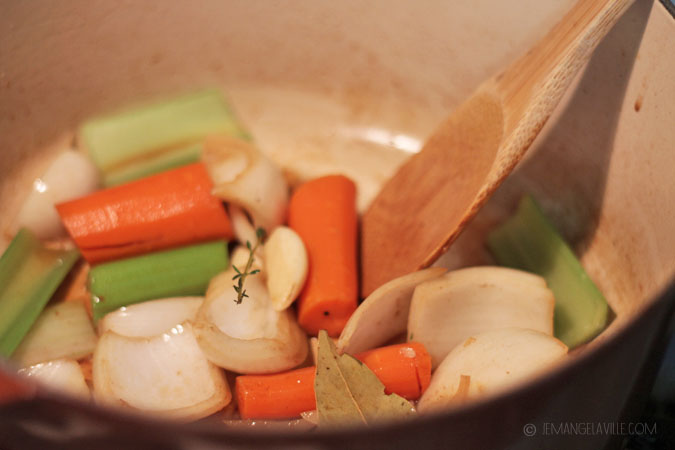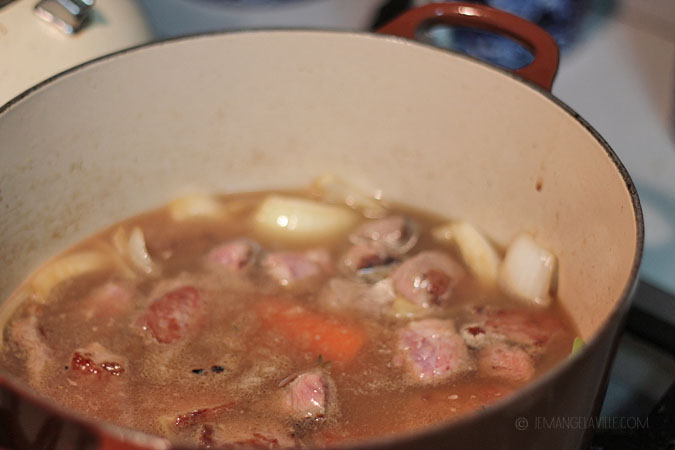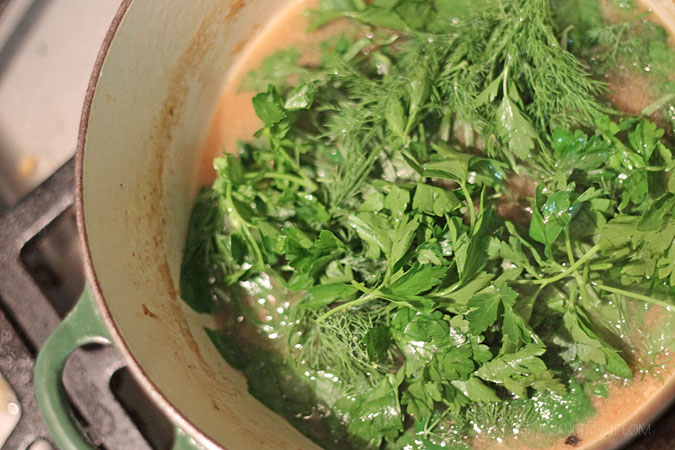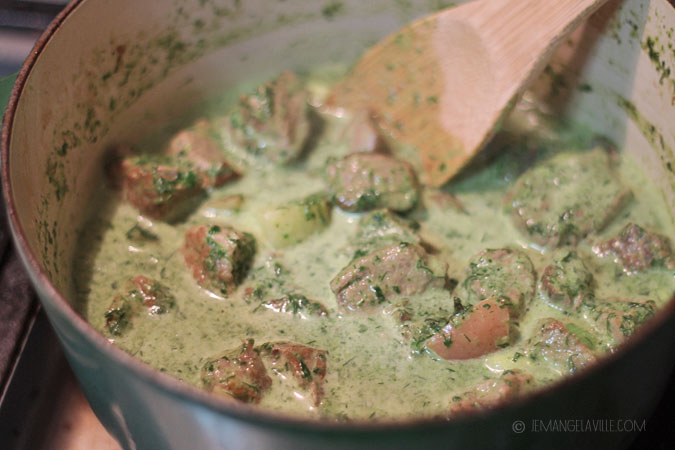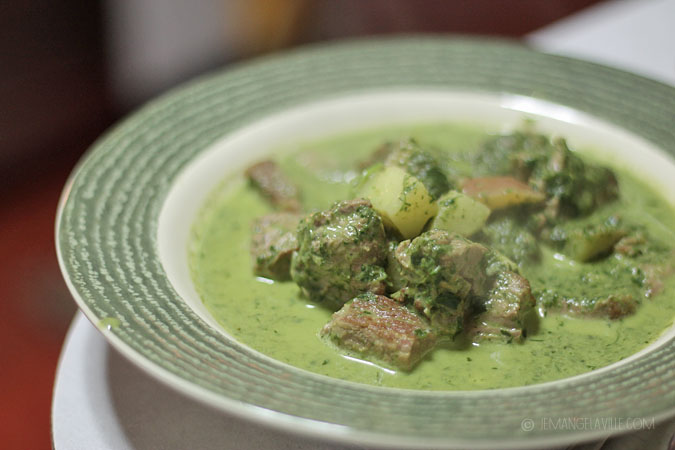 Green-as-Spring Pork Stew
Adapted by a recipe for veal in Around My French Table by Dorie Greenspan; serves 2-3
1 tbsp Olive Oil
1 lb Pork Shoulder, cut into 2-inch cubes
1/4 cup White Wine
1 Carrot, trimmed, peeled, and cut into 3 pieces
1 Celery Stalk, trimmed and cut into 3 pieces
2 Garlic Cloves, peeled and halved
1 small Onion, peeled and quartered
1 Thyme Sprig
1 Bay Leaf
1 cup low-sodium Chicken Broth
1 cup Water
2 Red Potatoes, cut into 1-inch chunks
1 cup packed Spinach Leaves
1 cup packed Arugula Leaves
1/4 cup Dill Fronds
1/4 cup Parsley Leaves
scant 1/4 cup Tarragon Leaves
1 tbsp fresh Lemon Juice
1/4 cup Heavy Cream
Salt & Pepper to taste
Add the olive oil to a large pot over medium-high heat and brown the cubes of pork, salting the pork lightly first, (you may have to brown the meat in two batches, so you don't crowd the pan). When all the pork is nicely browned, remove it and set it aside in a bowl. Add the carrot, celery, onion, garlic, thyme and bay leaf to the pot. Saute for a few minutes until it all starts to get a little color. Deglaze the pot (and vegetables) with the wine and scrape up any brown bits. When most of the liquid is absorbed, add the broth, water, and pork back to the pot. Bring to a boil, then reduce heat to low, cover, and simmer for 1-1/2 hours.
Remove the meat, then strain the vegetables and herbs from the broth. Discard or compost the vegetables/thyme/bay leaf. Return the broth to the pot and bring to a boil. Add the potatoes and cook until just fork-tender, about 10-15 minutes. Use a slotted spoon and remove the potatoes, and set aside with the pork. Continue to reduce the broth over medium-high heat until you have about a cup of liquid.
Add the greens and fresh herbs and cook for about one minute. Puree the mixture with a hand-held stick blender or in a traditional blender (in batches if needed, be careful, it's hot). Return the broth to the pot, whisk in the lemon juice and then the cream. Taste and adjust salt and pepper. Add the potatoes and pork back to the pot and reheat gently. Ladle into bowls and serve with warm, toasty bread.