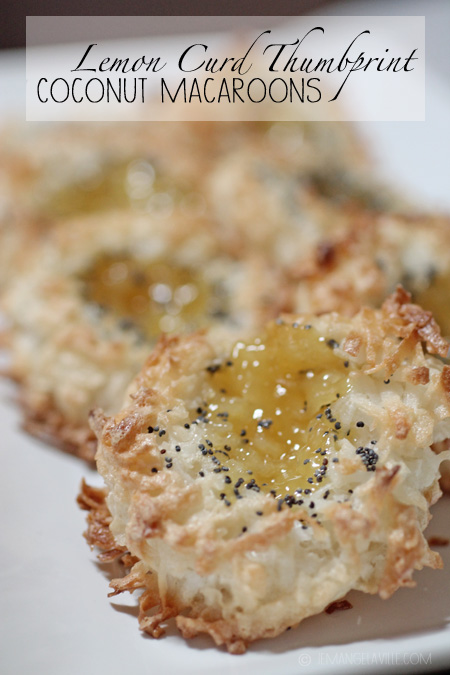 When you find yourself with a bag of sweetened and flaked coconut in your cabinet, there's only one appropriate response—coconut macaroons! Historically, these little cookies first made an appearance in an Italian monastery and today, are sometimes upstaged by the showier and trendier French macaron, which is an entirely different little cookie that uses almond flour and egg whites.
The coconut macaroon is a delicious mix of flaked coconut, sugar, and egg white. They can incorporate jams and curds or even get a chocolate dip. Some recipes use sweetened condensed milk, but I like keeping things simple, letting the toasted coconut be the star. Even with the lemon curd centers and the poppy seed garnish, these cookies are a true crunchy coconut treat.
Here, the egg white is used mainly as a binder and precision isn't critical, so you don't need to get out your scale. I also tend to skip the cream of tartar (potassium acid tartrate) when whisking my egg whites in this recipe, but if you are concerned about over-beating, you can add 1/4 tsp cream of tartar to the whisking step as insurance against egg white collapse. The general rule of thumb is 1/8 teaspoon of cream of tartar per egg white.
Why this recipe works: Using only two egg whites to 14 oz bag of sweetened coconut creates a delicate and crunchy cookie and cutting the sugar back a bit complements the additional sugar in the lemon curd.
Substitutions: You could swap the vanilla extract for some lemon extract for an extra punch of citrus.
If you want to mix it up further, try some apricot jam instead of the lemon curd and use sesame seeds instead of poppy seeds.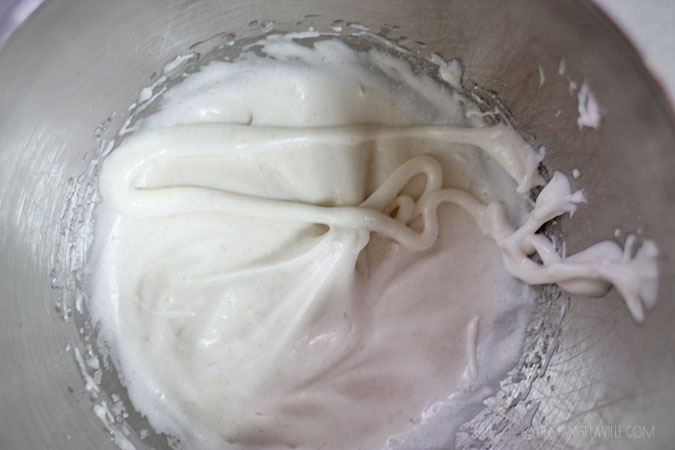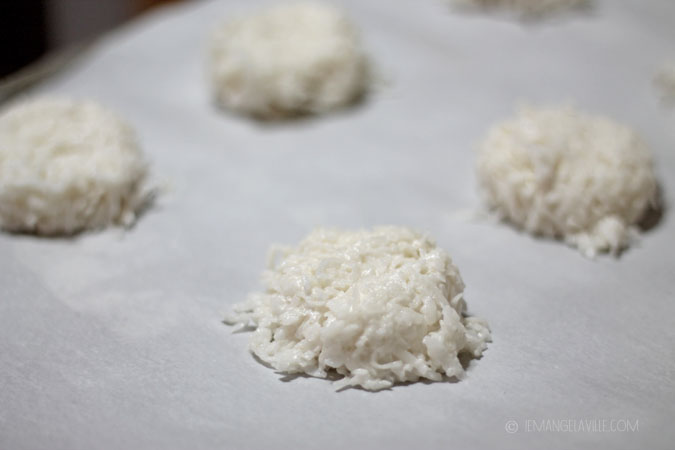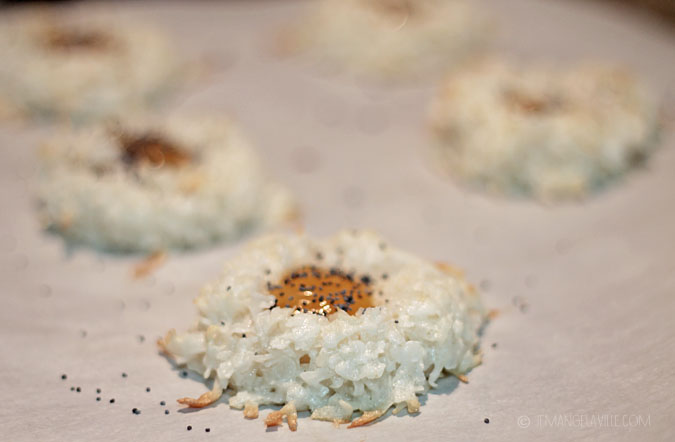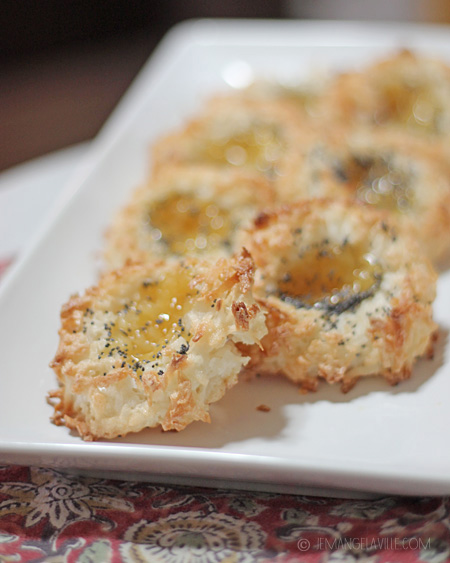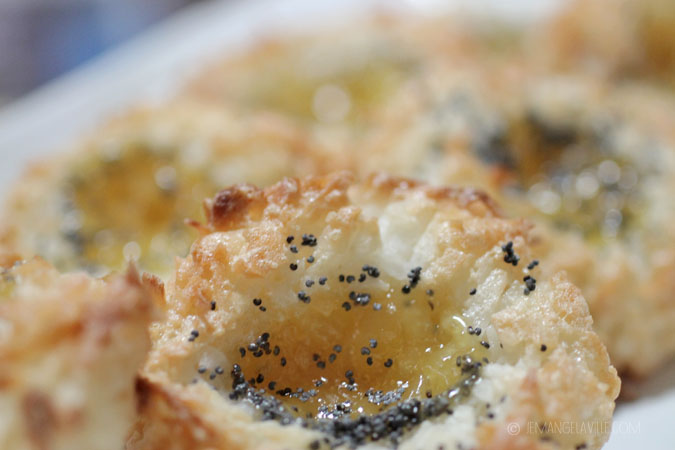 Lemon Curd Thumbprint Coconut Macaroons
Makes 8-10 macaroons; recipe can be halved.
2 Egg Whites
1/4 cup plus 2 Tbsp granulated Sugar
1/2 tsp Vanilla Extract
1/4 tsp Kosher Salt
14 oz Sweetened Shredded (Flake) Coconut
1-2 Tbsp Lemon Curd
4 tsp Poppy Seeds
Preheat oven to 325 degrees F and line a large baking sheet with parchment paper. In a stand mixer (you can also use a hand held mixer), use the whisk attachment and beat the egg whites until soft peaks form. Add in sugar, vanilla, and salt. Continue to mix to combine for another 30 seconds or so — mixture should be thick and glossy. Fold in sweetened coconut.
Drop batter onto cookie sheet using a medium scoop (about 2 tablespoons per scoop). Press down lightly. Bake for 10 minutes. Remove from oven and use a spoon to make an indentation in the middle of each cookie. Fill with 1/4 tsp of lemon curd (I used heaping 1/4 teaspoons – but if you do that, be prepared for a cookie or two to overflow). Sprinkle each cookie with a few poppy seeds.
Return to the oven and bake 12-15 more minutes, until edges and tops are golden brown. Let cool briefly (10 minutes) and gently remove from baking sheet to continue cooling.