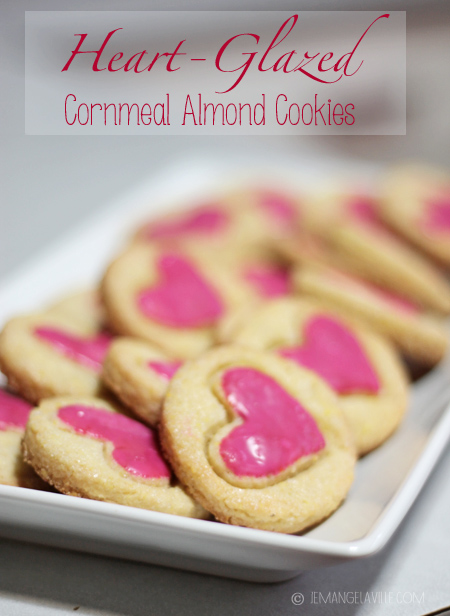 So here's the thing about these cookies. I actually made them last year, fully intending to post them at that time and then this happened and I kind of lost interest in getting a Valentine's Day post together. But this year, I decided that since I had liked the cookies and I had some nice photos, I would go ahead and post it. Early. And then I forgot.
So now, completely in character (procrastination, yay!), the day before valentine's day is when I'm going to post about heart-centric cookies. But it's okay. This cookie could really work for any holiday, even a non-holiday. First of all, the hearts don't need to be pink or red. How about purple hearts? Black hearts? White hearts for an anniversary celebration.
And also, who says you have to use a heart shaped cookie cutter at all? The technique will work with any small cookie cutter – four leaf clovers, a fleur de lis, a pumpkin. Really, any not too complicated shape that you could easily fill in with glaze would be perfect.
When I made mine, I liked a cleaner look so I used a slightly smaller round cookie cutter to get rid of the scraggly edges. That is totally personal preference. Happy valentine's day!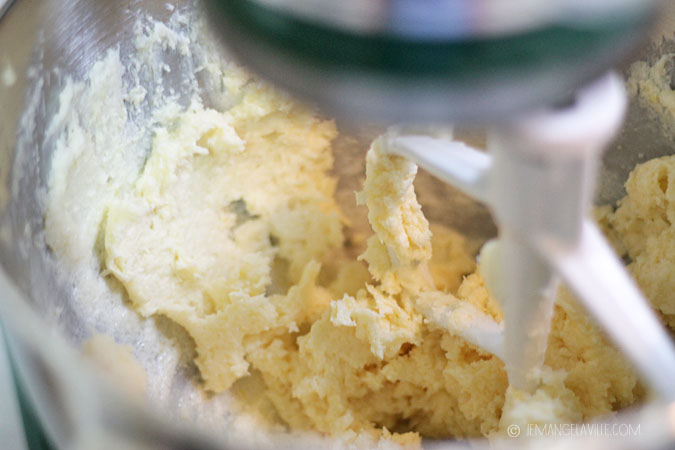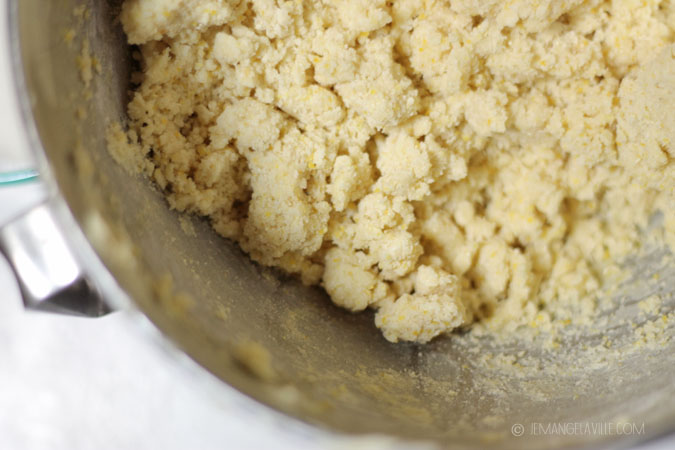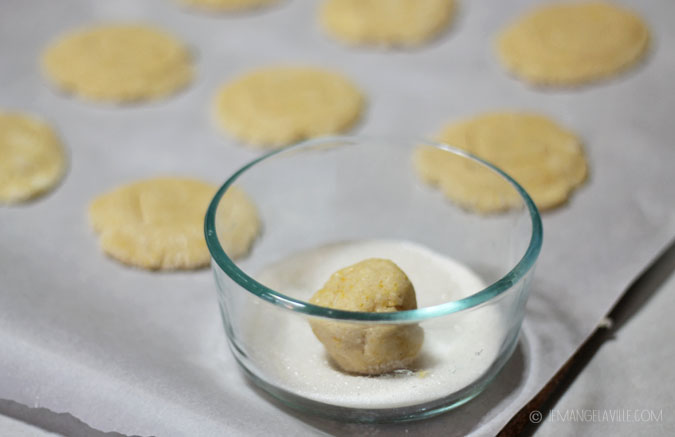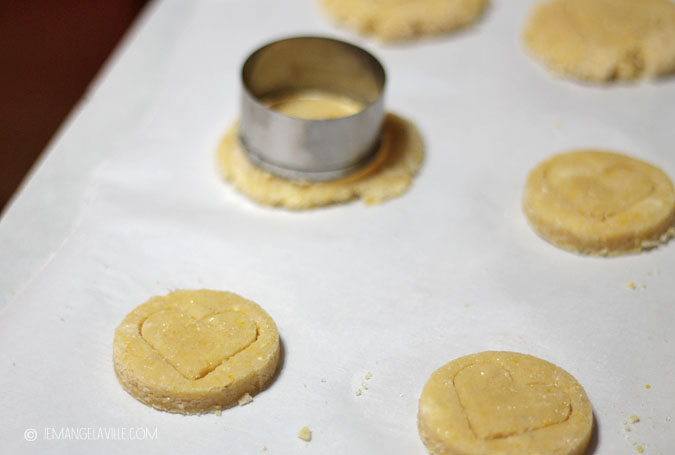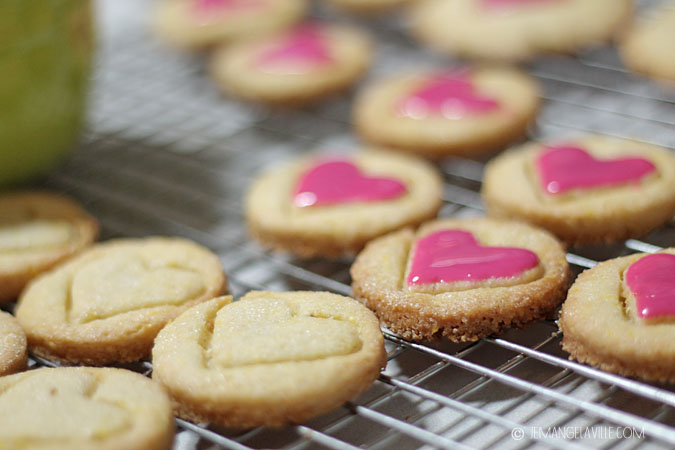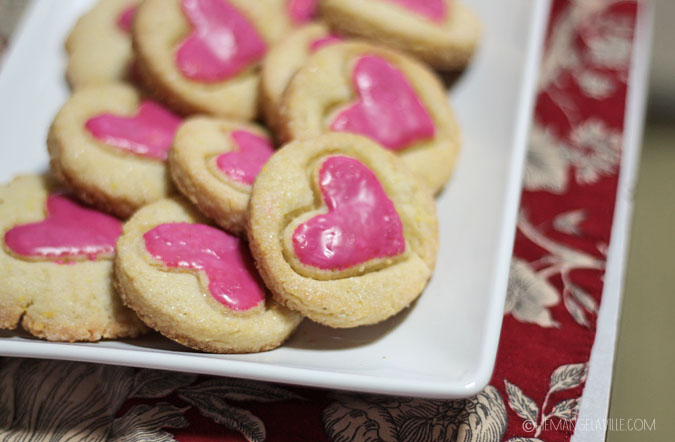 Heart-Glazed Cornmeal Almond Cookies
Adapted from Everyday Food Magazine, makes around 30 cookies.
2 cups AP Flour
1/2 cup Yellow Cornmeal
1/2 teaspoon Kosher Salt
1 cup (2 sticks) unsalted Butter, room temperature
3/4 cup Granulated Sugar
1 large Egg
1 tsp Almond Extract
1/4 tsp Vanilla Extract
1/2 cup Powdered Sugar
1 to 2 drops Red or Pink Food Coloring
1-3/4 tsp Milk
Preheat oven to 400 degrees F. In a medium bowl, whisk together flour, cornmeal, and salt. Beat butter and 1/2 cup granulated sugar on medium-high until creamy, about 3 minutes. Add the egg and the 1 teaspoon almond extract and continue to beat until combined. With your mixer on low, gradually add flour mixture and beat briefly just to combine.
Place 1/4 cup granulated sugar in a small bowl; roll dough into 1-inch balls and coat with sugar. Transfer to two parchment-lined baking sheets. With the bottom of a glass or mug, flatten balls to 1 1/2 inches in diameter. If you have one, (and you want to) use a round cookie cutter to clean up the edges. Press a 1-inch heart-shaped cookie cutter into each lightly (do not cut through). Bake until cookies are golden at edges, 10 minutes, rotating sheets halfway through. Let cookies cool on wire racks.
In a small bowl, whisk together the powdered sugar, 1/4 teaspoon vanilla, and 1 3/4 teaspoons cold milk. Whisk in food coloring. With a small spoon, spread glaze inside heart. Let set at least 15 minutes.