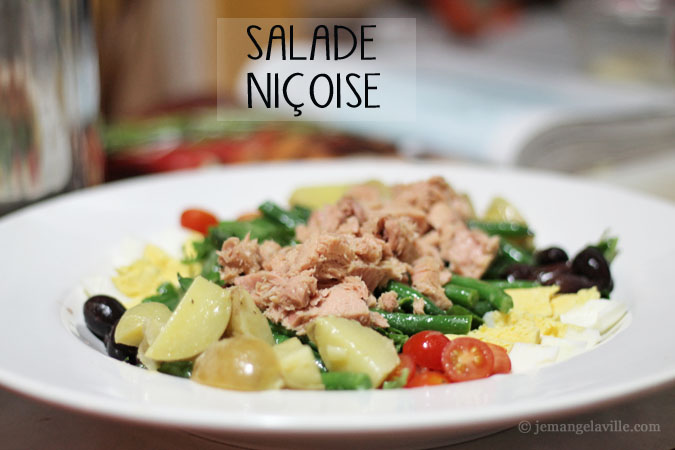 This will be a fairly short French Fridays with Dorie post. Basically, it's Salad Niçoise. What's not to like?
I've made a Salad Niçoise version before with fresh tuna, which was delicious. This version was too. We used cherry tomatoes from the garden (we still have a few), and everything else called for in the recipe. A great dinner!
Here's a link to everyone's posts and my (brief) photos below.