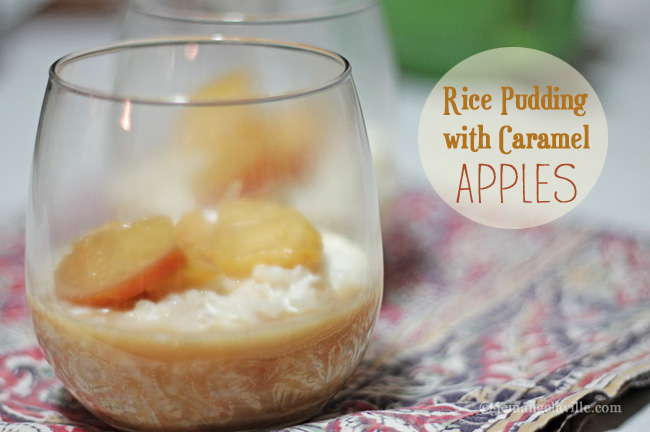 This week's French Fridays with Dorie is a very Fall recipe – Rice Pudding with Caramel Apples. Like so many of the French Fridays recipes, I made a half recipe here and that worked quite well for two fairly generous portions.
Here's the thing though – while I loved the rice pudding (Oh! and I added 1/ tsp powdered ginger) and used my new IFBC vanilla, I was not super-super in love with the caramel apples. My caramel sauce actually seemed perfect until I added the apple cider. Then, it looked way too liquid-y. And yeah, I remembered to halve that part. So, I'm not quite sure what my problem was or what I did. It still tasted good, though.
I will probably make this pudding again (and jwa really liked it). Although, I think next time, I'll just start cooking the arborio rice right in the milk — especially since I used 2%. It seems like it might have benefited from a little extra starchy creaminess if there's a bit less fat.
Here's a link to Dorie's recipe at Epicurious. Give it a try and see what you think! Anyway, a few photos below and a link to everyone's posts here.