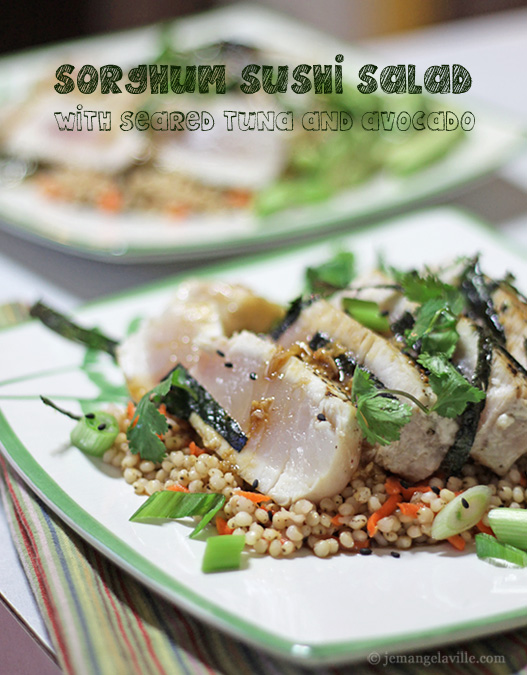 Well. Like the rest of the west, we are having a bit of a heatwave here. Which isn't that surprising I guess because it is summer, but it is still Portland, so yeah, I am honestly a bit surprised. When the weather is all hot, gross, and annoying outside, this is a great dinner option. Aside from cooking the sorghum (which you can do in the morning, when it's still cool), the only heating involved is to quickly sear the tuna.
Sorghum (also called Milo) is a fun little ancient whole grain that, "was collected 8000 years ago in Southern Egypt, in a place called Nabta Playa. Sorghum was domesticated in Ethiopia and Sudan and from there moved throughout all of Africa, where it remains an important cereal grain." (Whole Grains Council). It is also gluten free if that's the sort of thing that matters to you.
Now, if you don't have any sorghum (but you really should — it's easily found nowadays at Whole Foods, plus New Seasons and probably even Fred Meyer in the pdx area), you could easily substitute quinoa or even brown rice for the salad. And of course, seared tuna is always delicious.
We're in the high 90s all week (ugh) so I'm sure there will be plenty of cool dinners in my future. Meals like this will make the heat seem slightly less horrible while I wait for a return to the high 70s/low 80s (and maybe even rainy) typical summer of my dreams.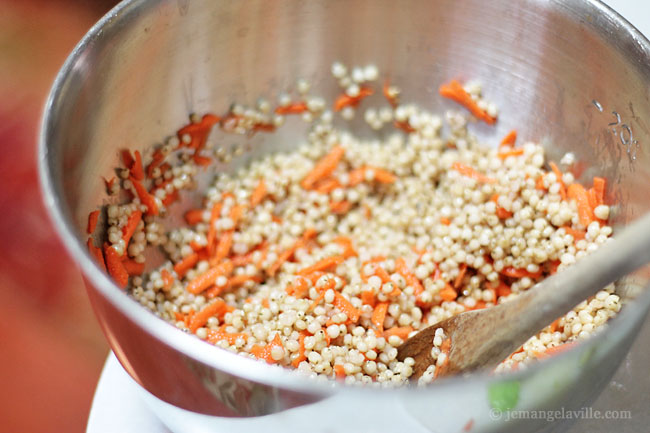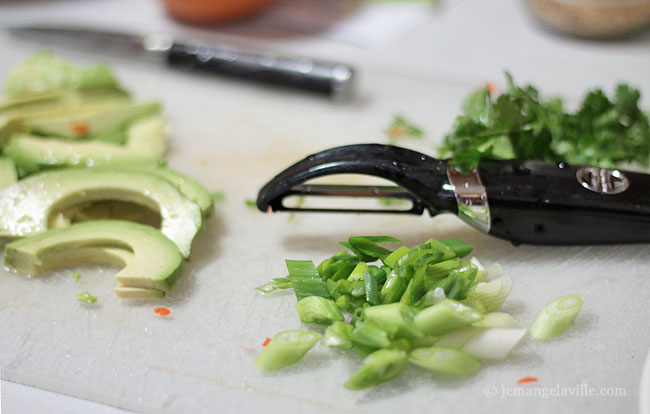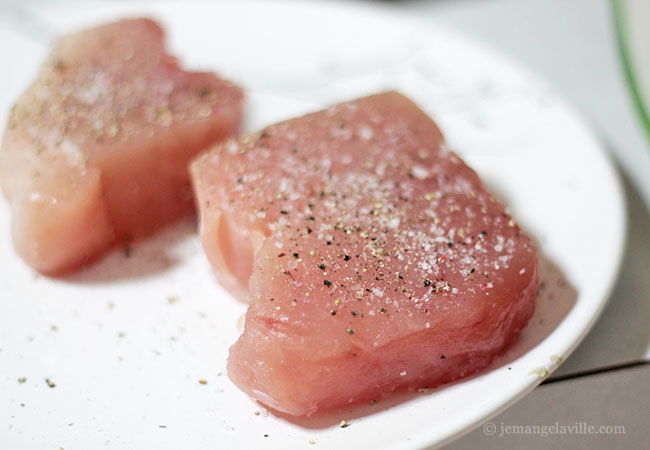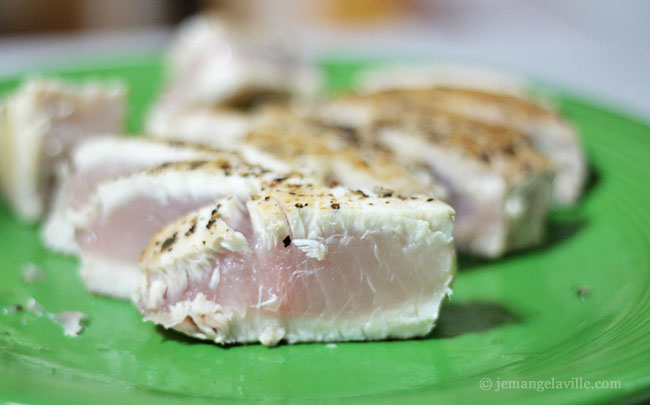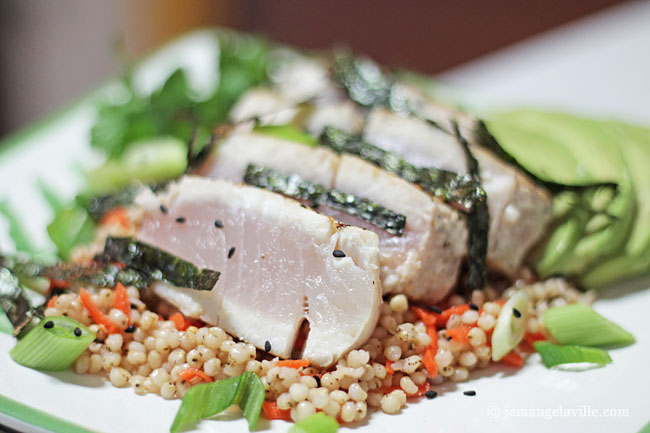 Sorghum Sushi Salad with Seared Tuna and Avocado
Recipe developed for Bob's Red Mill (by me) April 2013; serves 3-4.
1 cup sorghum grain, rinsed and drained
3 cups water
2 tbsp rice vinegar
2 tbsp sugar
1/4 tsp wasabi paste (plus more for garnish)
3 tbsp low sodium soy sauce
1 garlic clove, minced
3 Tbsp mirin
1/4 tsp toasted sesame oil
1/4 tsp kosher salt
1/8 tsp black pepper
1 tbsp canola oil
1 lb ahi or tombo (albacore) tuna
1 carrot, grated
2 green onions, chopped
1/2 tsp minced fresh ginger
1 tbsp white and/or black sesame seeds (plus more for garnish)
1 sheet nori (seaweed sushi paper), cut into 1-inch strips (use kitchen shears)
1 medium avocado, pitted, sliced and sprinkled w/ juice of 1/2 lime
Place sorghum in a pot with 3 cups water. Bring to a boil; cover, reduce heat and simmer until tender, 50–60 minutes. Drain excess liquid and set aside to cool. Meanwhile, in a small pot, bring vinegar and sugar to a boil. Stir until sugar is dissolved. Set aside.
Sprinkle both sides of tuna with a little salt and pepper. Heat oil in a pan over medium-high heat and sear tuna for about 2 minutes per side. Let cool briefly (about 5 minutes) and then slice.
Toss cooled sorghum with the vinegar and sugar mixture, carrot, green onion, ginger, and sesame seeds. Divide between plates. Arrange tuna and avocado slices on top of sorghum salad. Scatter the nori strips and extra sesame seeds on top. Drizzle each plate with a little wasabi-soy dressing and serve the rest on the side, as well as extra wasabi paste.