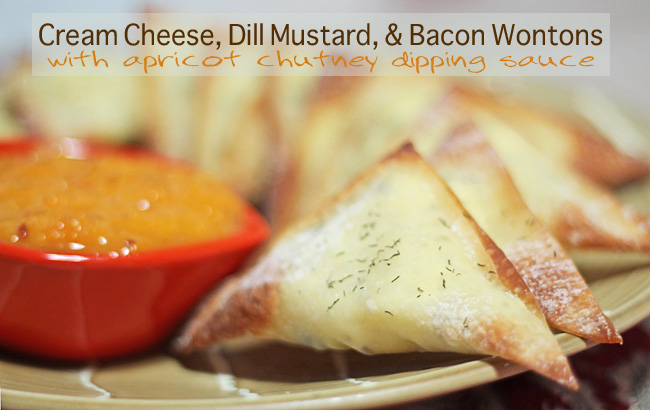 So, I am a participant in Saucy Mama's Sliced Recipe Contest…hooray! If you haven't heard of Saucy Mama, they are a Pendleton, Oregon company that makes wonderful mustards. I first heard of them last year, around the time of IFBC in Portland.
So, for this recipe contest, there's the mustards (the new Dill, Creamy Garlic, and Hatch Chili), of course, and then a secret ingredient — bacon! I have tried all the mustards at this point and they are all delicious, so coming up with this first recipe was somewhat easy. First some photos and then the recipe!
It's kind of like a cream cheese wonton only so much better because there's dill mustard, bacon, and a little spinach to make it all healthy.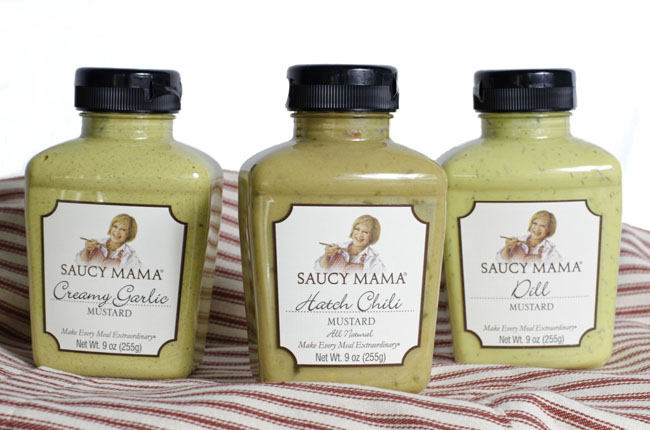 The wontons can be made ahead and then baked or fried before serving and the chutney can be made a couple of days ahead. So this appetizer is very easy to throw together for a party or get-together, even. I baked mine, but they are very easily fried. Photos first, then recipe below!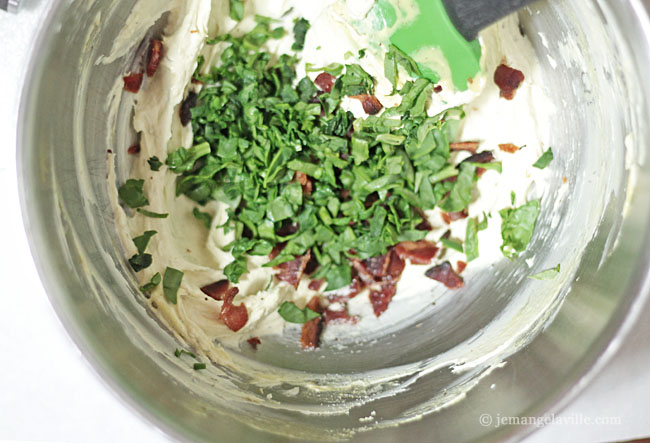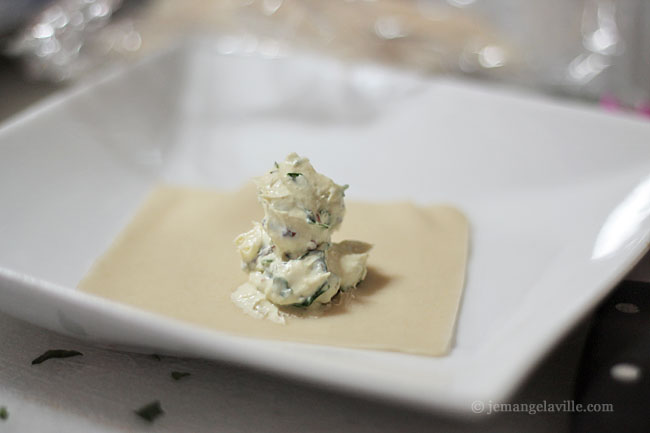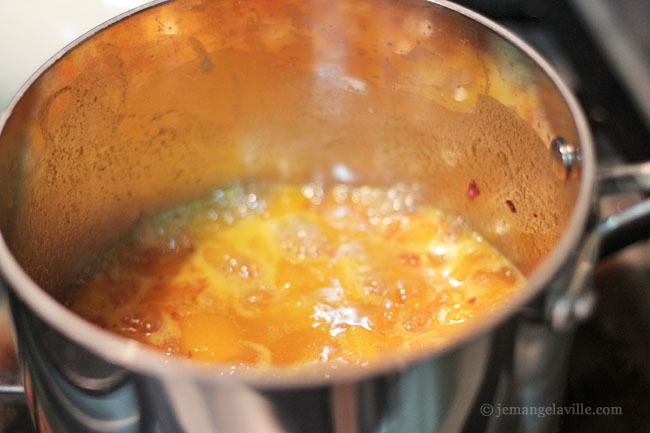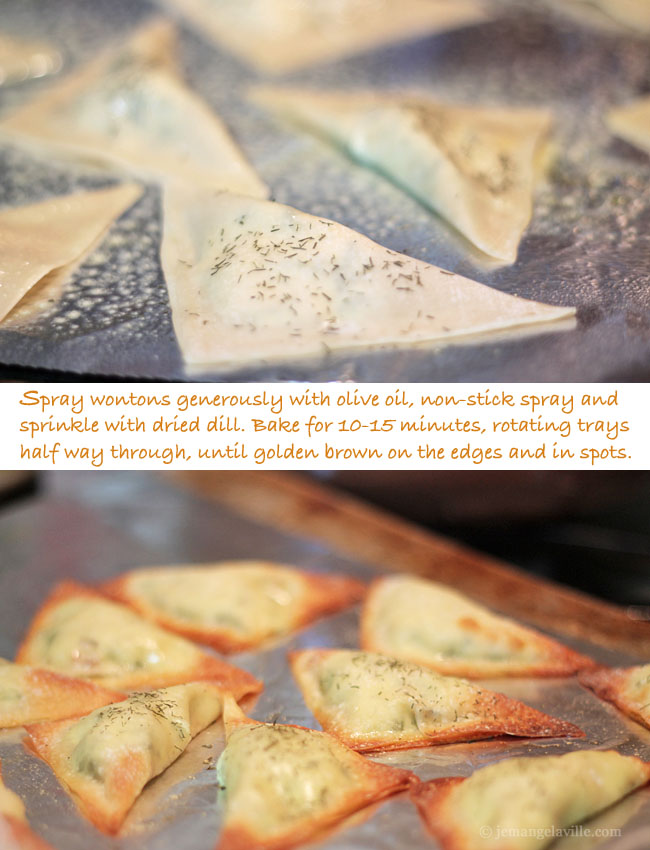 Cream Cheese, Dill Mustard & Bacon Wontons
Makes 20-26 wontons, serves 4-6 as an appetizer.
8 oz Cream Cheese, room temperature
3 tbsp (rounded) Saucy Mama Dill Mustard
1/4 tsp Garlic Powder
4 slices Bacon, cooked, then crumbled into small pieces
1/4 cup finely chopped fresh Spinach Leaves (about 1 big handful)
Kosher Salt and Pepper to taste
20-26 Wonton Wrappers
Olive Oil spray (or Peanut Oil for pan frying)
1/4 tsp dried Dill
If baking, preheat oven to 400 degrees F. Combine cream cheese, mustard, garlic powder, cooked bacon, and spinach. Add salt and pepper to taste. Set aside.
Line two baking sheets with parchment paper, spray with non-stick spray. Lay out one wonton wrapper on a plate and add a heaping teaspoon of filling to the center. Dip your finger in a little water and run it along the edges of the wonton wrapper. Fold over diagonally and press edges tightly to seal. Set aside on prepared baking sheet and continue filling and sealing all wontons. You should get about 20-26 wontons, divided up between the two baking sheets.
Spray tops of wontons generously with olive oil, non-stick spray and sprinkle the tops with a little dried dill. Bake for 10-15 minutes, rotating trays half way through, until golden brown on the edges. Let cool about 5 minutes and serve with chutney.
To fry: Heat a large, high-rimmed pan over high heat and add about 1 inch of peanut oil. Let the oil get hot for a couple of minutes, then fry wontons until golden brown, about 2 minutes per side. Let cool about 5 minutes and serve with chutney.
Apricot Chutney Dipping Sauce
1 tsp Olive Oil
1/8 tsp Red Pepper Flakes
1/4 cup finely diced Red Onion
1/2 tsp minced Ginger
2 tbsp White Balsamic Vinegar
1 tbsp granulated Sugar
2 tbsp Water
1 tbsp Saucy Mama Dill Mustard
8 oz Apricots, diced (cores discarded)
Kosher Salt & Pepper
Heat a small pot over medium heat. Add the oil, pepper flakes, and onions. Saute until soft, about 5-6 minutes. Add the remaining ingredients, stir, bring to a boil, and reduce heat to low. Simmer for 20 – 30 minutes until the apricots have broken down and chutney is thick and chunky. Add salt and pepper to taste, cool to room temperature, and refrigerate for up to three days. Chutney can be served at room temperature or cold.