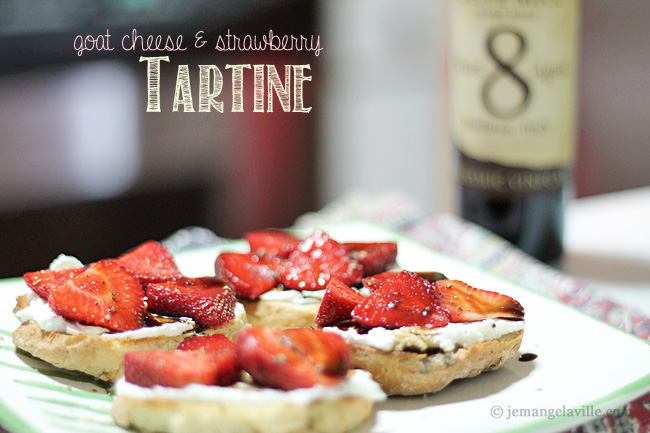 Wow, this French Fridays with Dorie was really good! And just like last week's recipe, it is super, super simple. In fact, I don't think I'm giving too much away if I type out: slice a baguette, toast it, spread it with goat cheese, top with sliced strawberries, give it a few grinds of black pepper, and then drizzle with balsamic vinegar. Done!
And I should probably mention that the strawberries are from our garden!
The only change I made was that I used slices of biscuit, as I didn't have any baguette. It kind of ended up as an almost-savory, grown up, strawberry shortcake-type thing. Mmm!
Okay, here's a link to everyone's posts and my photos below.