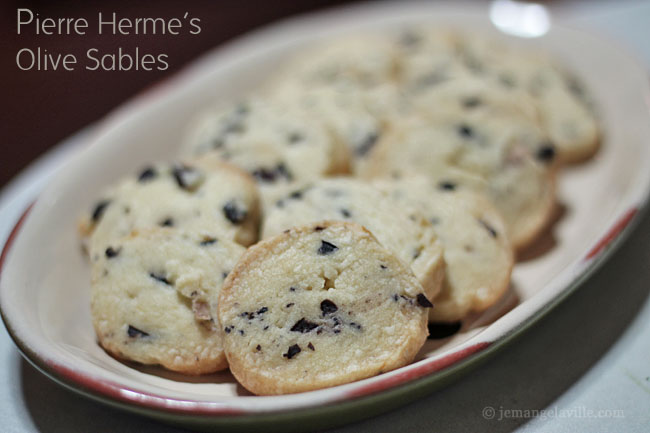 This week's French Fridays with Dorie is a strange, little cookie. Grated egg yolk. Kalamata olives. Powdered sugar. Potato starch. So strange and yet so delightful — it's Pierre Herme's Olive Sables.
I really was a little skeptical about these and they are certainly not the type off cookie you necessarily want to dip in milk or anything, but we both really liked them. I think they'd work well paired with some cheese and fruit for a light dessert. They are a little salty and a little sweet.
Notes:
1. I actually already had potato starch that I had bought for a different recipe, so that was good.
2. I made a 1/3 of a recipe (used the rest of the hard boiled egg chopped up on a big dinner salad), because it did sound a little strange (and there are only two of us).
3. Lemon zest! I added a little to the dough. I was originally thinking orange zest (which I still think would be really great here), but I only had lemons.
Here's a link to everyone's French Fridays posts and my photos below.