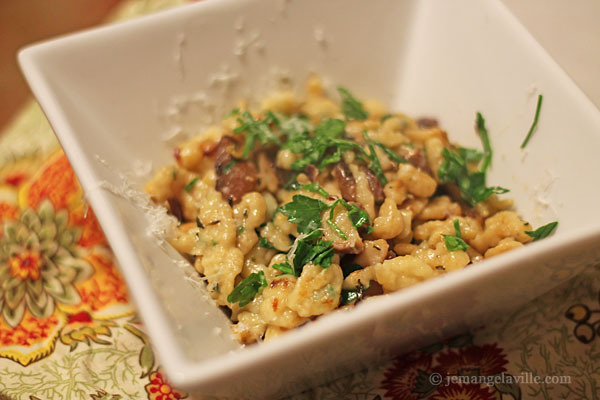 This week's French Fridays with Dorie recipe is Herb-speckled Spaetzle and it is on epicurious, so even if you don't have the cookbook, you can still make the recipe.
This was very good. I actually just tried making spaetzle a few weeks ago using a different recipe (buckwheat spaetzel) and while that was good, this was great. I used a colander for making the spaetzle both times, but I wish I had a flat grater, that idea sounds intriguing and a bit easier.
Notes:
1. I made 2/3's of a recipe and it worked well (with three eggs, it was fairly easy to third — one egg, 3/4 cup flour, three tbsp milk, etc…).
2. I used fat-free milk. Seemed to work fine.
3. I added a handful of chopped spinach leaves when I added the broth and I also grated on a bit of asiago cheese.
4. I used a little whole wheat pastry flour for some of the white flour — 1/2 cup white and 1/4 cup wheat.
Okay, here's a link to everyone's awesome spaetzle posts and my photos below. I skipped photos of making the batter, those were kind of boring.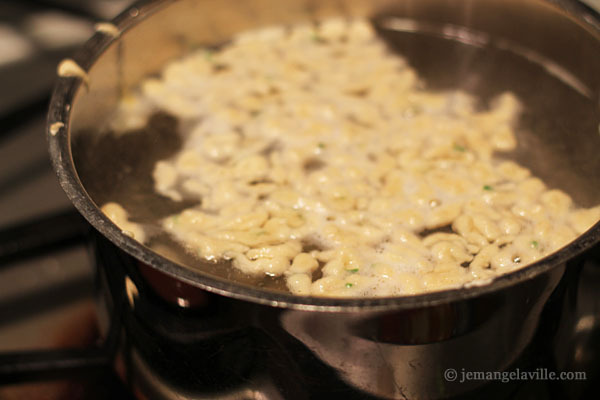 I cooked my spaetzel in two batches — here's the first one after about a minute or so.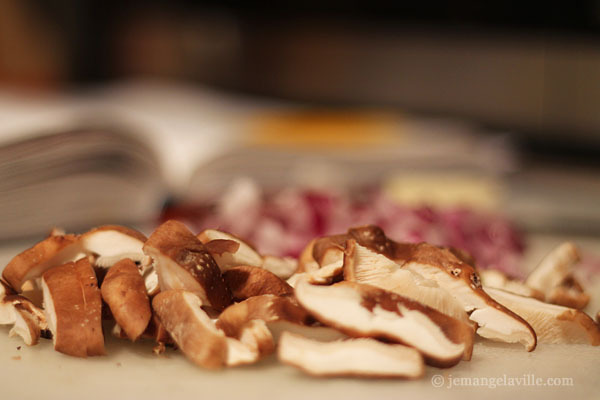 Sliced shiitake mushrooms and diced red onions at the ready.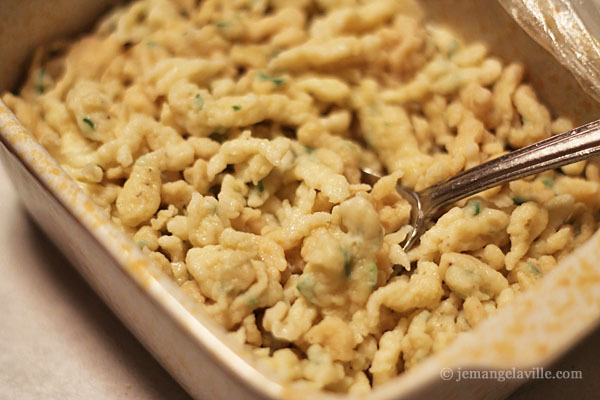 Cooked spaetzle, waiting patiently in an oiled (not buttered) dish.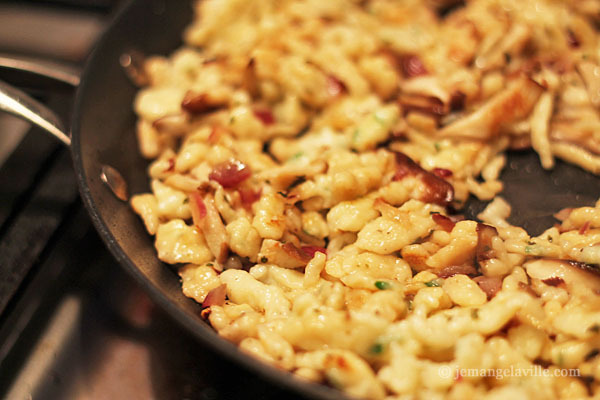 Spaetzle browning up in the pan with the butter, olive oil, mushrooms and onion.
Oh yeah, and I added two cloves of garlic.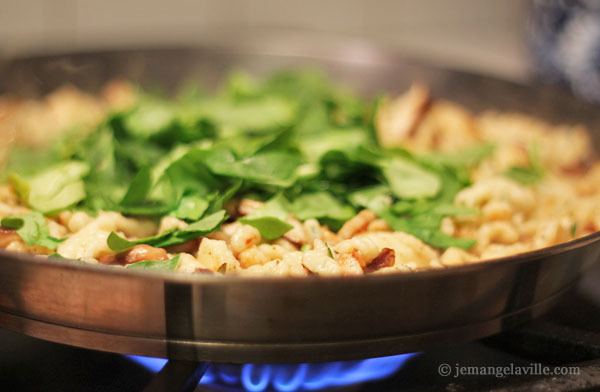 Chicken broth and spinach added to the pan.