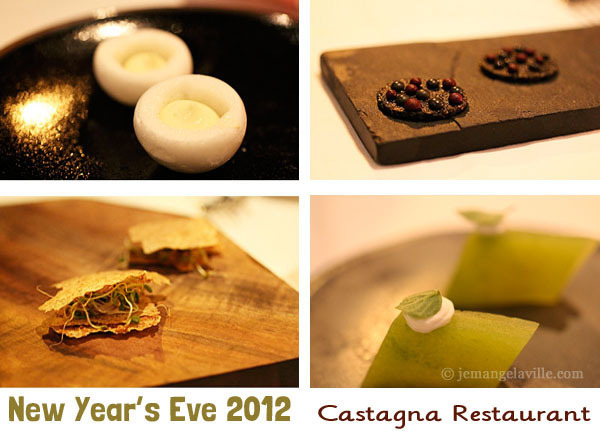 This New Year's Eve was celebrated with an extravagant, beautiful meal at Castagna. Now, we visit the informal, cafe side with a fair amount of frequency, but this is only our fourth visit to the fancy-pants restaurant side — and our second visit since Justin Woodward took over the kitchen.
Castagna
1752 SE Hawthorne Blvd.
Portland, Oregon 97214
Normally, I'll be the first to admit that I am probably more fond of a hearty bowl of rustic pasta and some bread than a multi-course, artfully-prepared meal. But sometimes the arty, multi-course, modernist meal is really fun and amazing! Plus, thanks to this meal, I now have a new favorite after dinner beverage.
The service (as expected) was great. Each course was explained and described to us and generally, I really enjoyed everything I was presented with. That's another bonus to meals like this, you get to try a lot of different items and presentations. Things you would probably never otherwise try. You may not love them all but it's fun to sample the variety.
My favorites of the night were the rye cracker-sprouts-pate amuse bouche, the roasted beet dish (which is crazy since I generally dislike beets), the beef, the sorbet and the dessert.
And the sherry. Oh my, the sherry.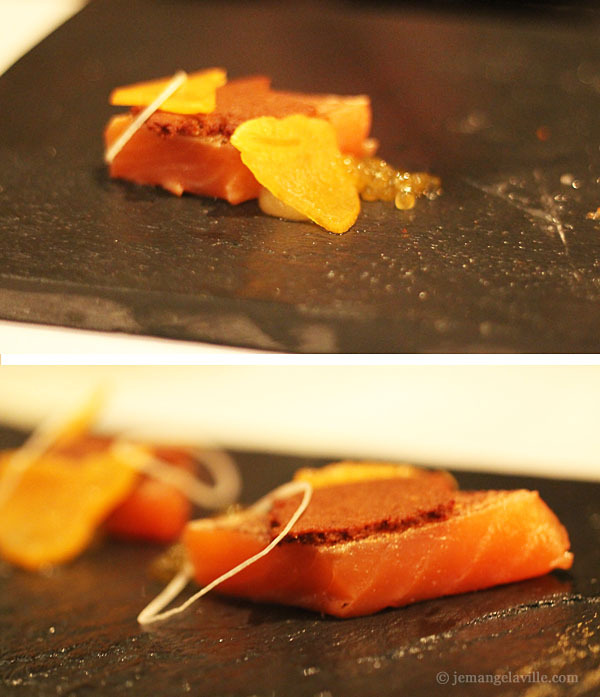 And so it begins. First course: Cherry smoked salmon, steelhead roe, persimmons, ginger, chiles.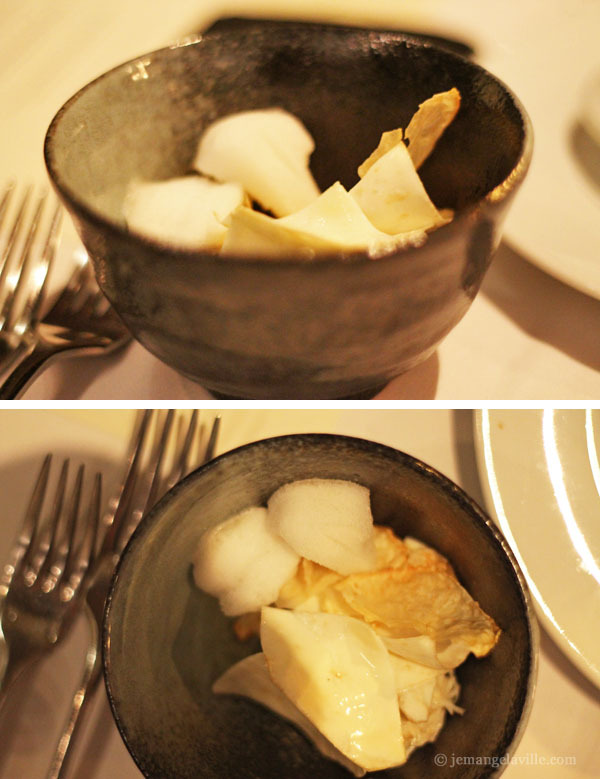 Second course: Dungeness crab, celery root, Meyer lemon.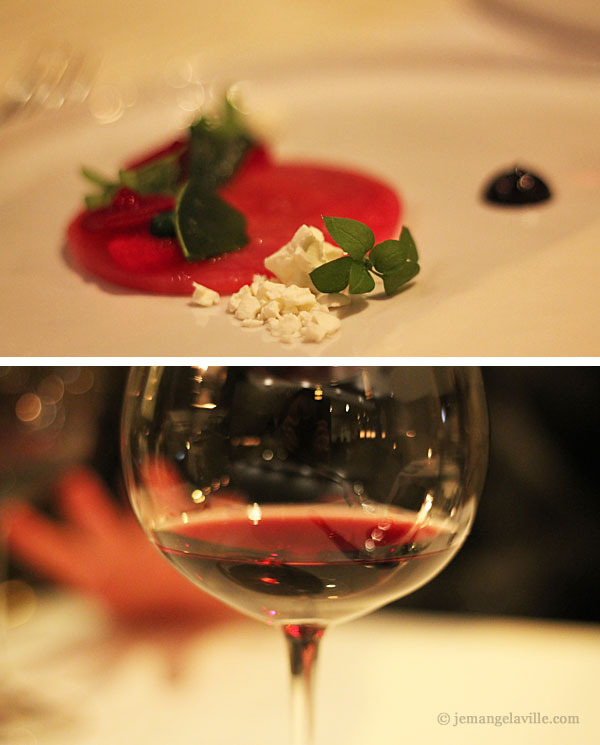 Third course: Giant roasted beet, black truffles, sorrel ice, cider. Plus wine pairing.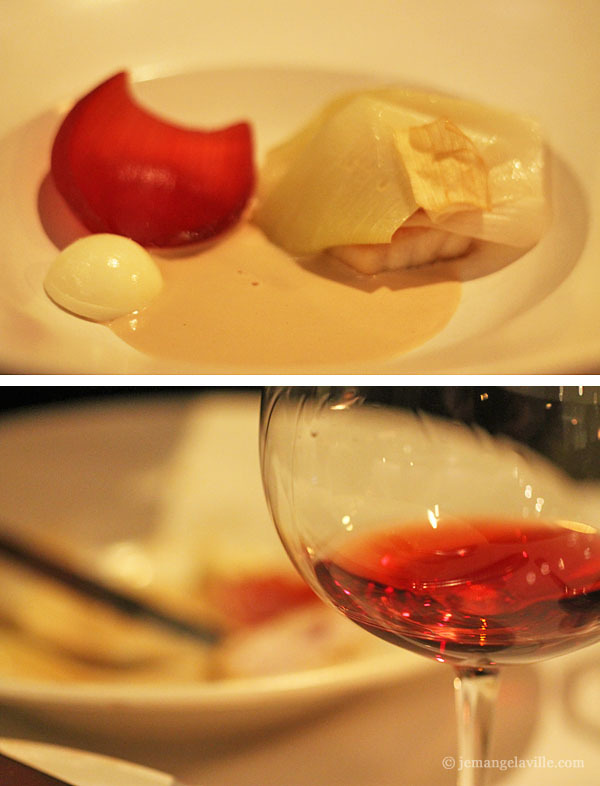 Fourth course: Sturgeon, geranium bisque, leeks, cippolini. Also the wine.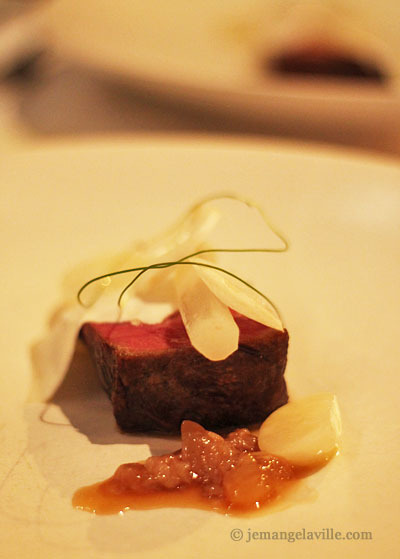 Fifth course: Ribeye, elements of beef, turnips, wild onions.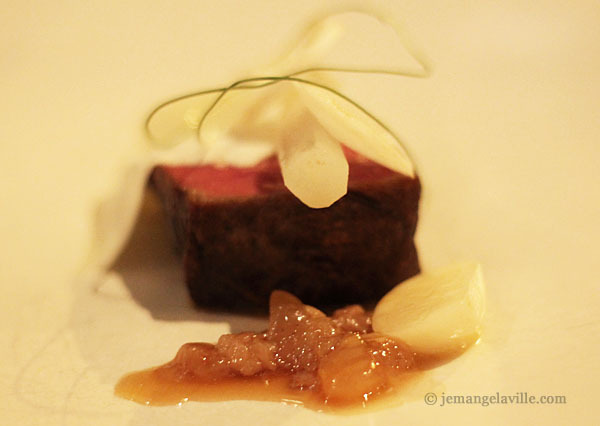 One more shot of the beef because it was just so pretty!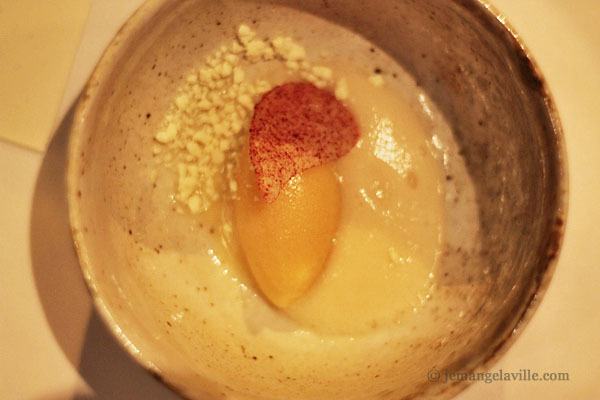 Sixth course: Chamomile custard, petals pollen, tea sorbet.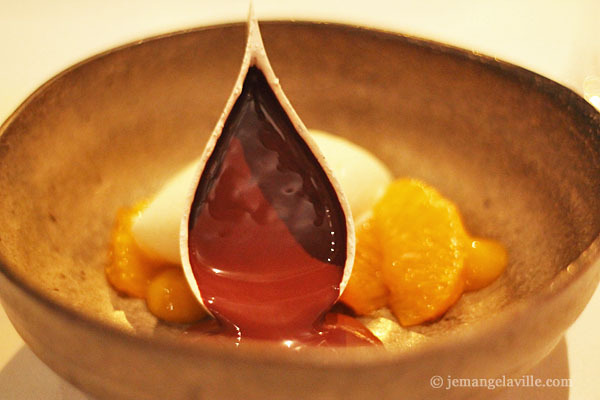 Seventh course: Pumpkin, chocolate, walnut praline, black cardamom.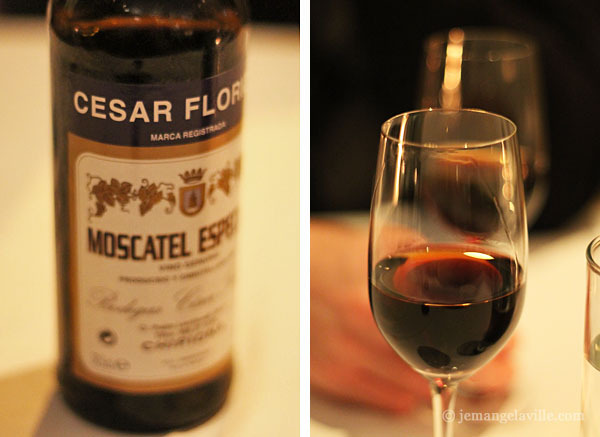 This stuff? Is awesome. I am already plotting a multi-bottle purchase from an online source.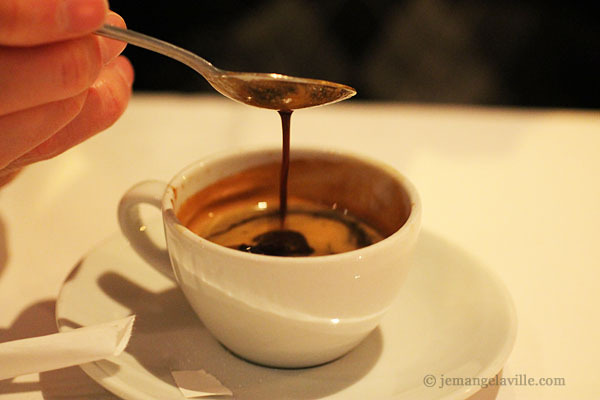 After dinner espressos helped us stay up once we got home to welcome in 2013, as well as watch three episodes of The Venture Brothers.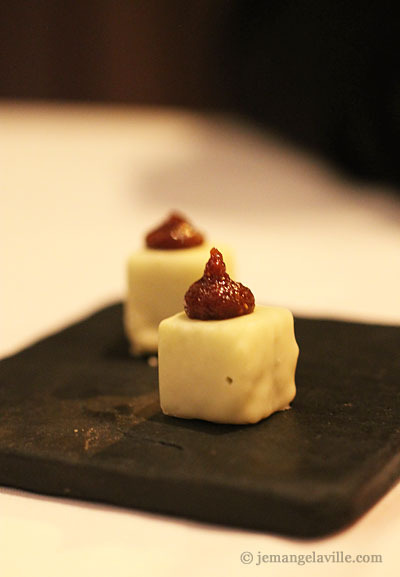 A end of meal amuse bouche? Perhaps course 7B? Little anise-tasting treats with a fig puree on top. Delicious with the espresso.

Honestly, I would love to go back again in the Spring or Summer, when the lighting is much better for taking photos.
It also seems like lately I've just been posting travel and restaurant photos. Well, I'll definitely be getting back to recipes later in the week. I hope to also have a new giveaway next week. Stay tuned…