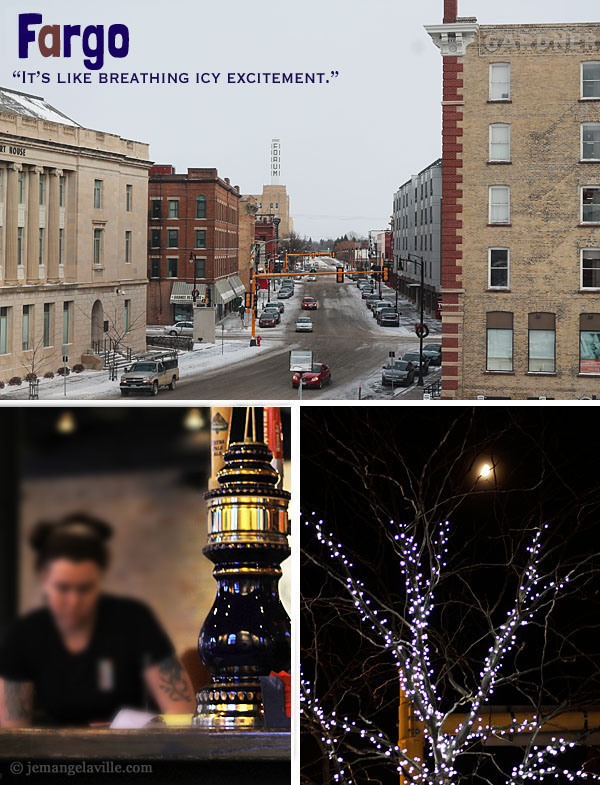 What better way to end 2012 than by posting photos from our Thanksgiving trip to Fargo, North Dakota. My mom recently moved back there (where she's from) after 40 some-odd years of living in Chicago. I remember going to Fargo somewhat regularly while growing up, but I had not been back there for probably 20 years. It was an adventure.
We stayed at the Hotel Donaldson (from now on, referred to as the HoDo), which if you are going to Fargo, is where you need to stay. You will look at the prices and you will think to yourself, "Really?"
But my advice to you is to move past that and just do it (especially if you can swing the non-refundable, advanced purchase rate). There are tall ceilings, fluffy beds, exposed brick walls and a lot of art in the walls. A very modern vibe with an historic building charm. And here's one of my most favorite things — the bathroom towels were super plush and steel grey in color. Non-white hotel towels. That is so unexpectedly awesome. Towel win!
The hotel also has North Dakota's only AAA 4 diamond restaurant and a pretty nice lounge-bar-type eatery. Plus they try to use sustainable, local ingredients. Always a plus.
Okay, on with the photos.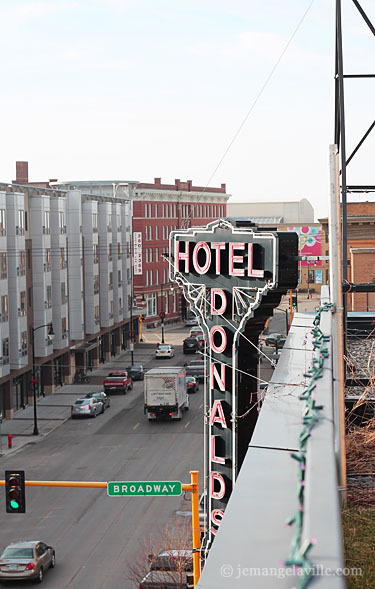 The rooftop of the HoDo, where there is a hot tub. A hot tub that they will even offer to get ready for you when you have a super-late arrival of 3:30 AM.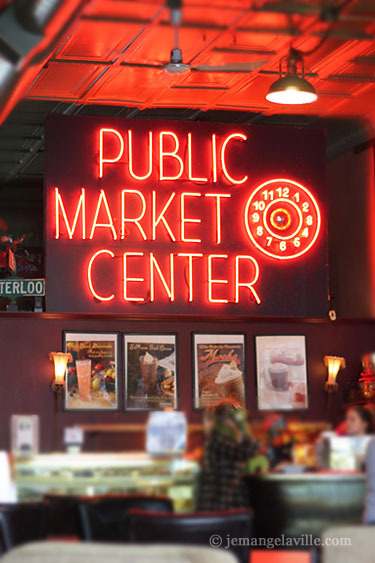 Ha ha. No, this is not Seattle. This is Babb's Seattle Coffee House in Fargo.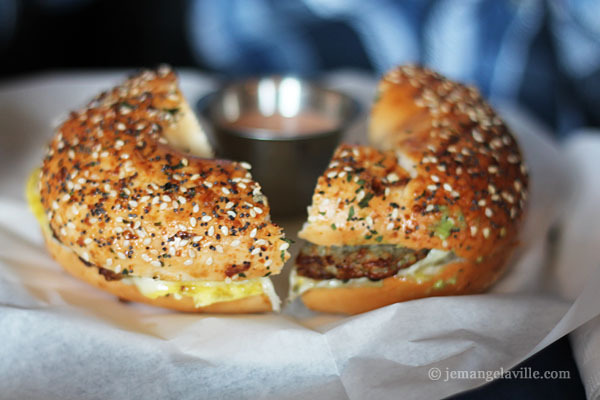 Not crazy about the coffee actually, but the bagel breakfast sandwiches were pretty damn good.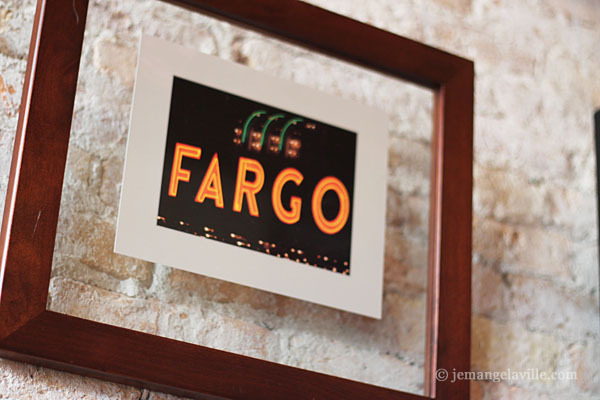 Just in case you forget where you are…look at the wall.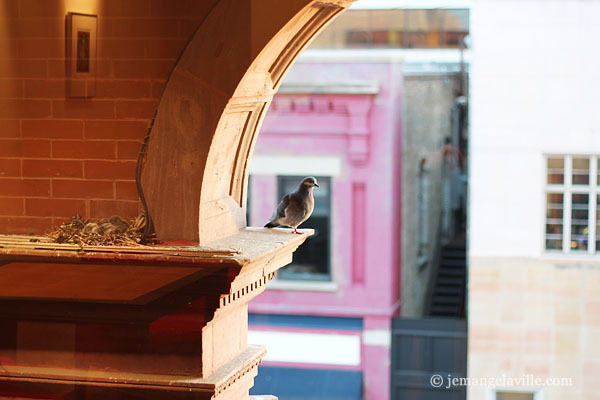 Outside the 2nd floor sitting room at the HoDo. A pigeon and nest.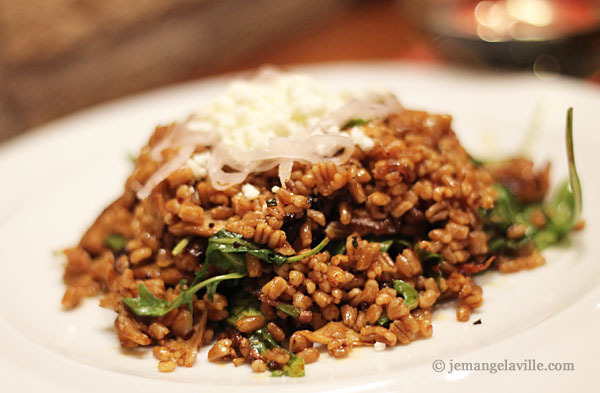 Dinner at the HoDo lounge is excellent. We tried many dishes. This was a spelt or kamut berry salad (I forget which), with arugula, parmesan an other stuff. It was so good!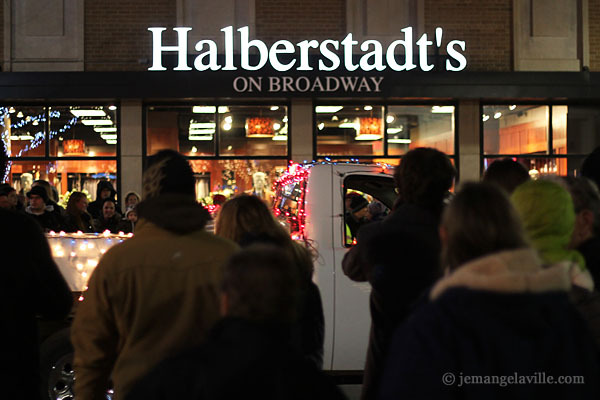 After dinner at the HoDo Lounge, we walked outside and watched the holiday lights parade down Broadway. I think this was actually just an excuse to put Christmas lights on whatever vehicle you have and drive it down the main drag.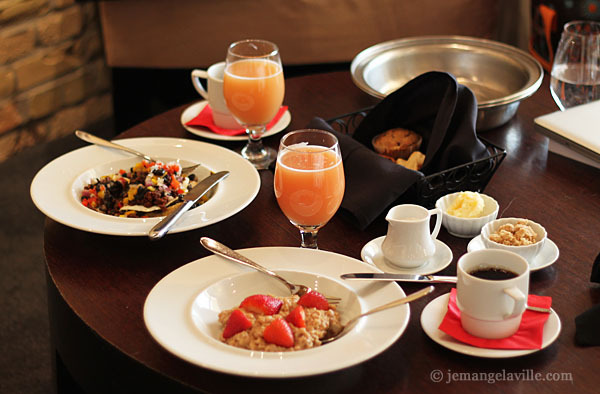 Awesome breakfast the next morning in our hotel room. Huevos Rancheros — huitiacoche sauce sweet corn & black bean salsa, chorizo, corn tortillas, and manchego cheese. Steel cut oats with brown sugar and berries. Fresh squeezed grapefruit juice.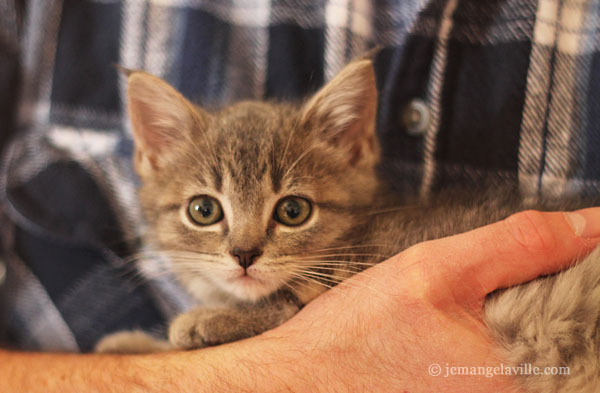 On our trip we met some cats — my aunt's new kitty Gracie.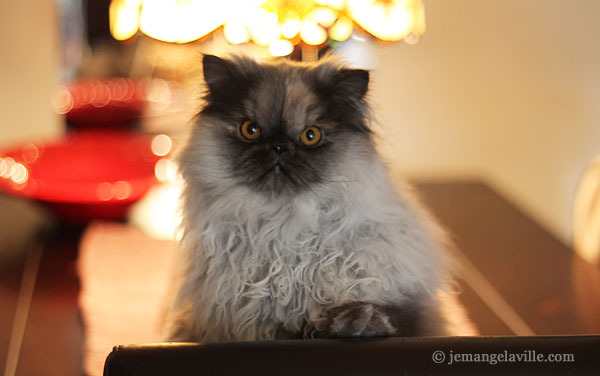 My mom's giant, fuzzy cat Dusty. (Not pictured: the other one. Lacey.)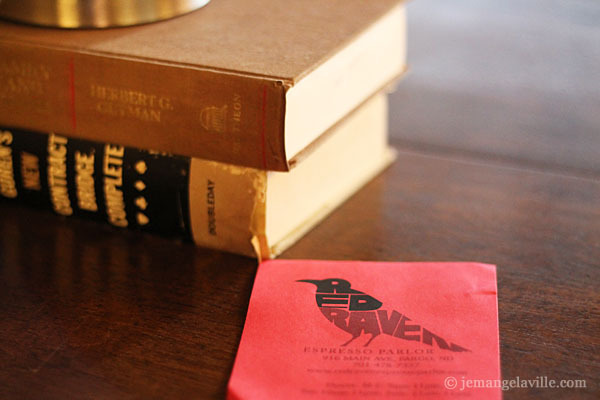 Great coffee in Fargo: The Red Raven Espresso Parlor.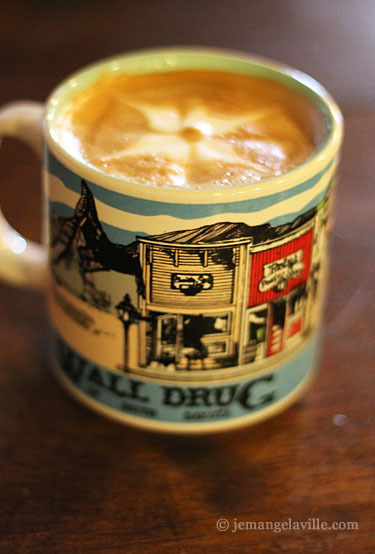 Mmmm. It's almost like being at home in Portland.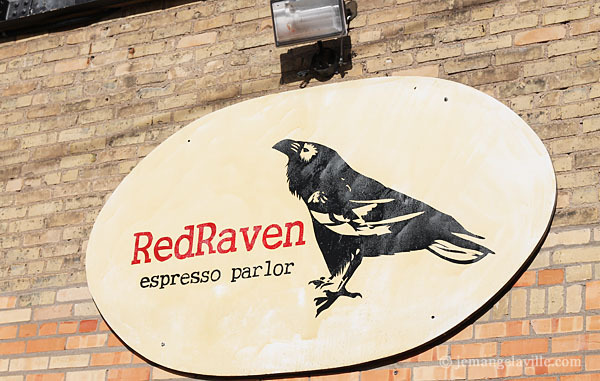 Sign out by the backdoor.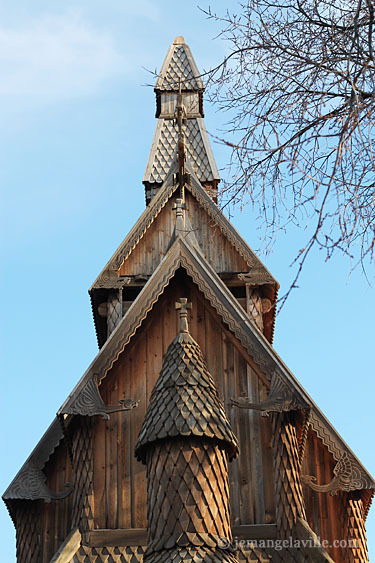 Hopperstad Stave Church replica at the Heritage Hjemkomst Interpretive Center, in Moorhead, MN.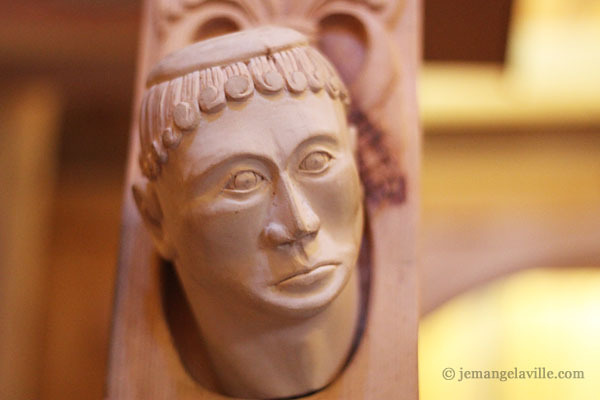 Interior of the church — all wood with intricate carvings.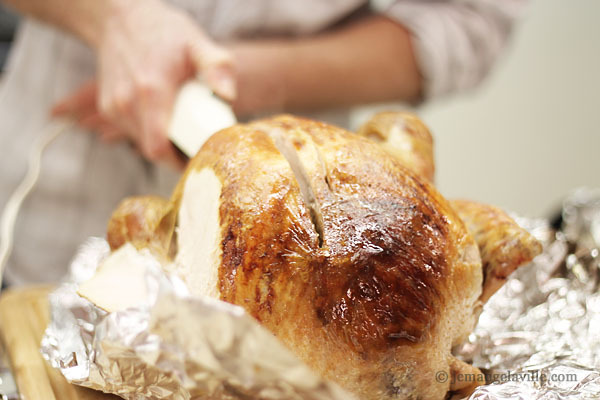 Carving the Thanksgiving turkey. Super moist and delicious!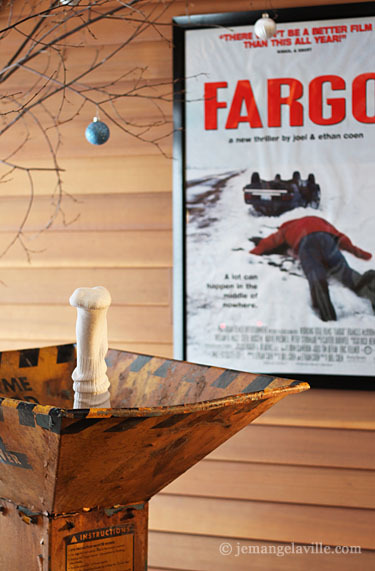 The actual woodchipper from the movie Fargo. It's in the Fargo-Moorhead visitor's Center. It's nice that they've embraced it.

Okay, 2012, it's been nice. But hello (in another hour) 2013! Happy new year, everyone!