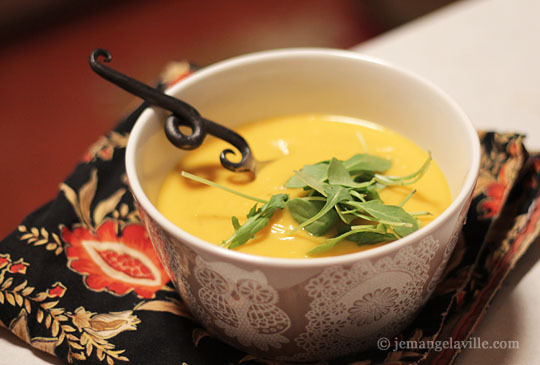 Okay, so I think I am just barely (barely!) making it in time with this week's French Friday's with Dorie — Spur of the Moment Vegetable Soup. I made mine with carrots, onion, sweet potato and plenty of garlic (along with the rosemary and ginger). I liked it, but kind of felt it needed…something. It was a good soup for alongside a sandwich, but not really the star of it's own show, you know?
Here's a link to everyone's posts and my photos below.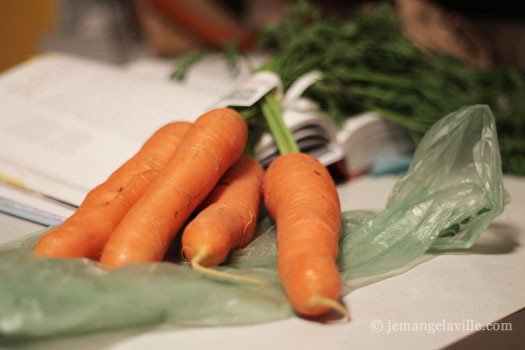 Beautiful Oregon-grown carrots!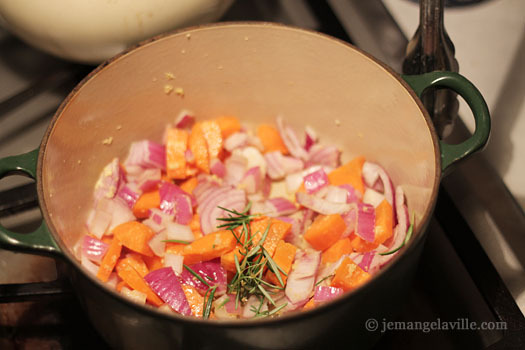 Red onion, carrots, sweet potato, ginger, garlic, rosemary all in the pot.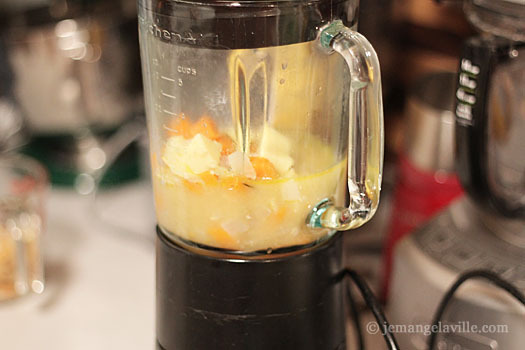 Blending in batches. It turned out quite creamy.