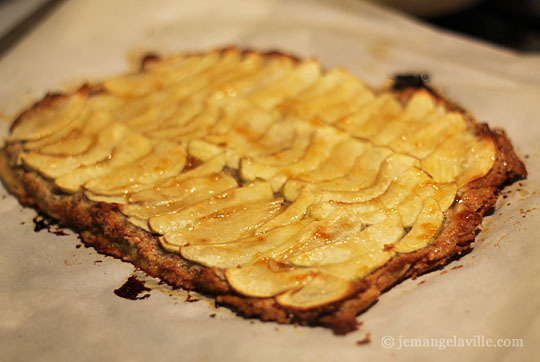 This week's French Fridays with Dorie was for a crispy and crackly Apple Almond Tart made with filo dough. And although I do like working with filo (phyllo) dough, I already had some tart/pie dough that I had JUST defrosted from the freezer (the Dorie pie crust recipe, actually). So, I decided to just use that. While my tart wasn't necessarily "crackly" it was crispy and delicious.
Notes:
1. Since I made my tart sort of free-form, it turned out a little smaller, so I only ended up using about 1-1/2 apples.
2. Speaking of apples, I used a Fuji and a Gala.
3. For the almond cream, I used Trader Joe's Almond Meal, which isn't skinned, so my cream is a little darker.
4. For the glaze, I used Apricot Jam mixed with a little water and about 1/4 tsp of almond extract.
5. We really liked the tart and I actually thought he flavor was even better the second day!
Okay, here's a link to everyone's posts and my photos.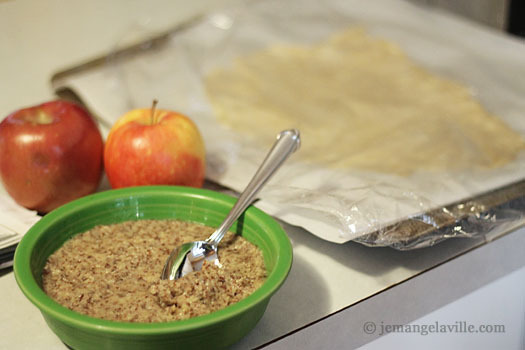 Tart dough rolled out, almond cream made and apples.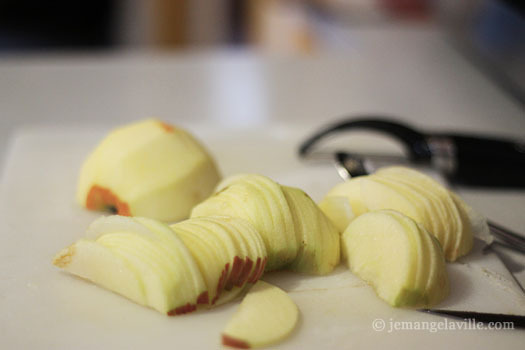 Peeled and sliced apples.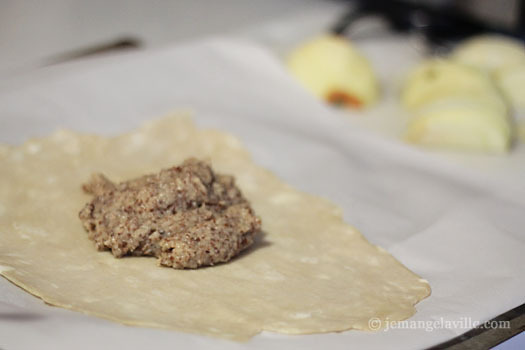 I spread the cream on pretty hick and still had about half the almond cream leftover.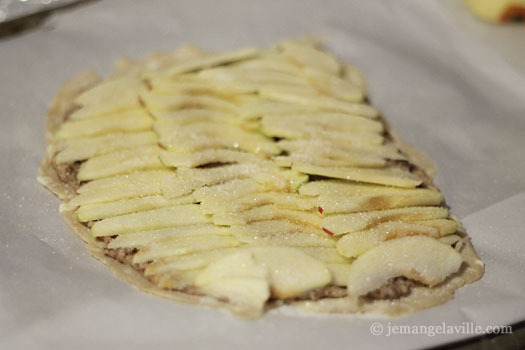 Apples arranged on the tart. Since I didn't have any extra sugar between layers of filo, I sprinkled some sugar on top before baking.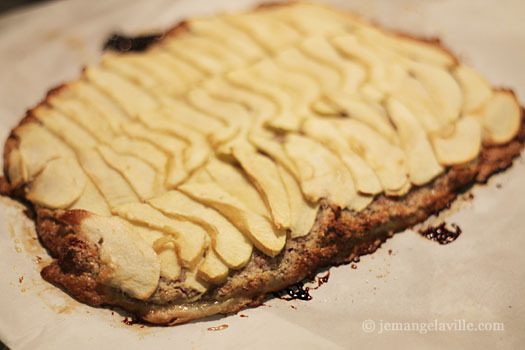 Out of the oven and ready for glazing.