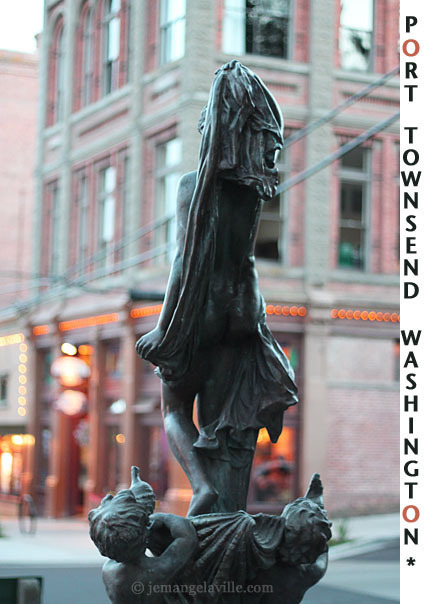 Over Labor Day weekend jwa and I traveled to Port Townsend, WA for a long weekend. We've been going there every so often since we first moved to Portland, way, way back in 2000. The first time we visited, it was for a friend's wedding (she's from Port Townsend) and we both just really fell in love with the town. It's full of crumbly bricks, water views, Victorian Era what-nots and it's just a very unique place to visit. It's one of our favorite Pacific Northwest locales.
A few trips ago, we first went to a restaurant called The Fountain Cafe and we finally made a return visit this year. I'm really glad we did — it was the best meal of the trip. If you are ever in that neck of the woods, you should definitely check it out.
The Fountain Cafe
920 Washington Street
Port Townsend, WA 98368
Unfortunately, it doesn't look like they have a website, so no link. It's a small restaurant, so if you go, try to get there early. And here are some pictures from our trip.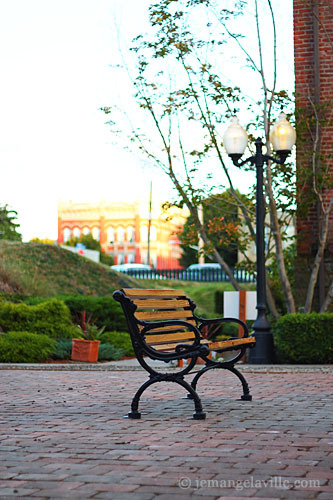 A sunny bench outside the Bishop Hotel.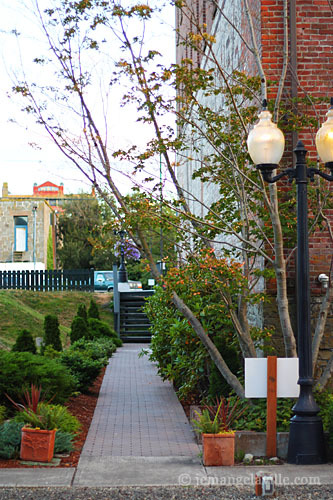 A walkway also outside the hotel.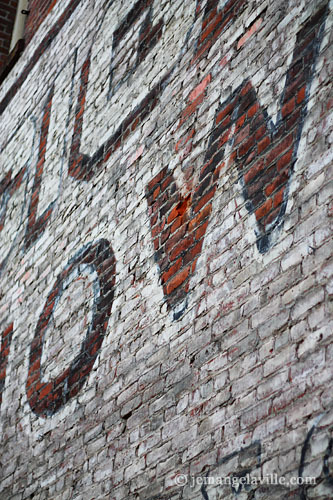 The brick facade of the hotel has an old ad on it.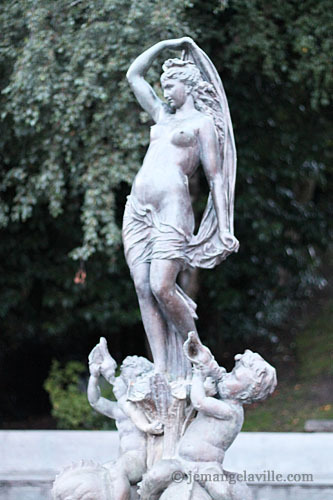 The fountain at the foot of the steps to uptown — the Fountain Cafe is by the fountain.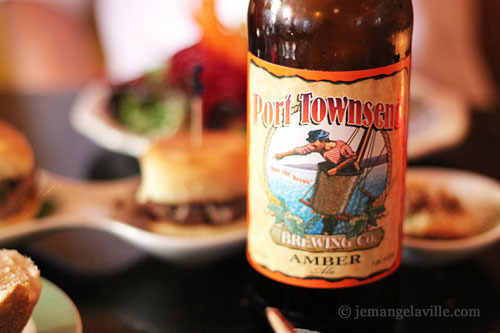 Local beer during our dinner.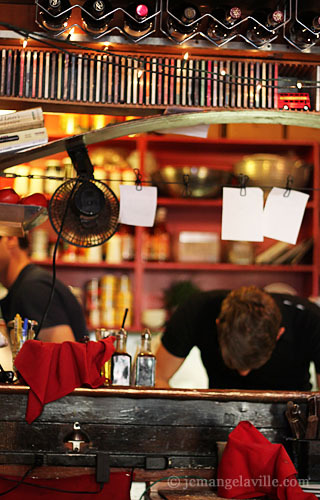 At the Fountain Cafe, looking into the kitchen.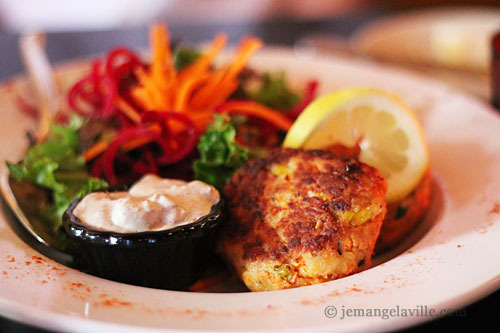 Salmon cakes with a spicy, pickly tartar sauce.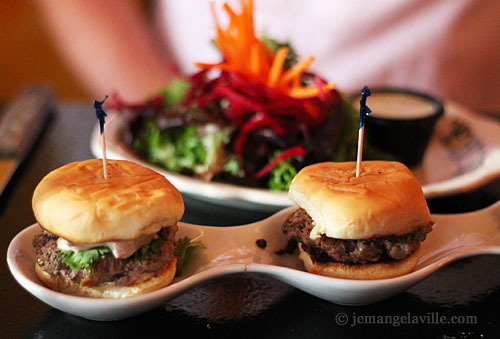 A trio of lamb sliders with kalamata olives and feta.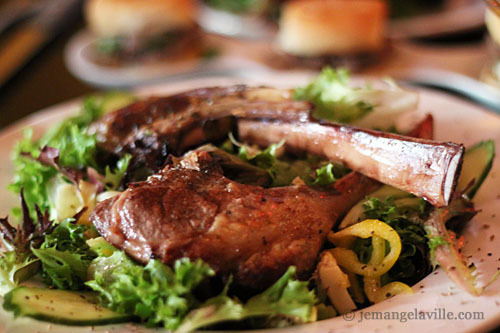 Salad with artichoke hearts, bell peppers, rosemary vinaigrette, cucumbers and lamb chops.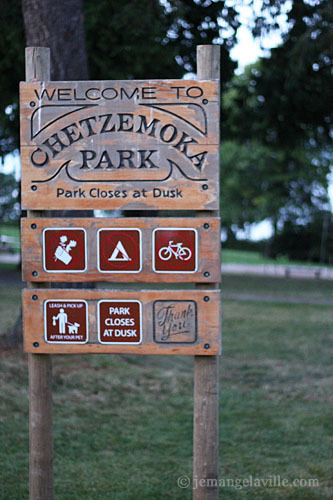 Walking around after dinner.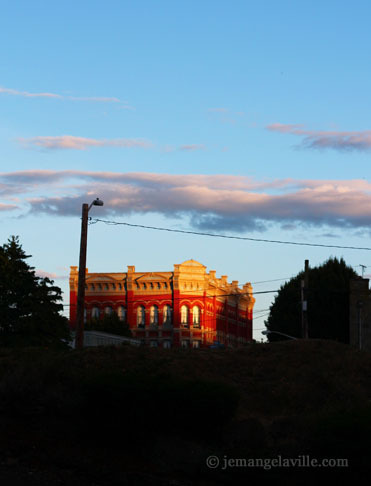 There are lots of older brick buildings around town.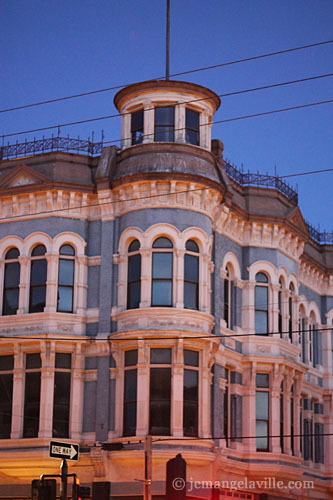 Another interesting old Port Townsend building at dusk.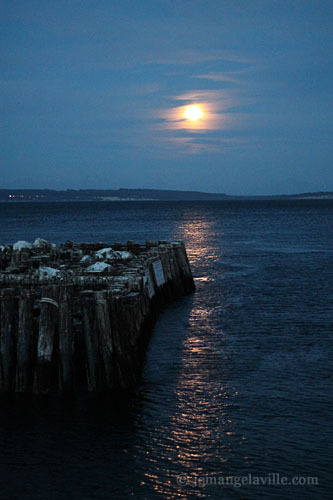 This was during the "blue" moon phase — the moon over the sound.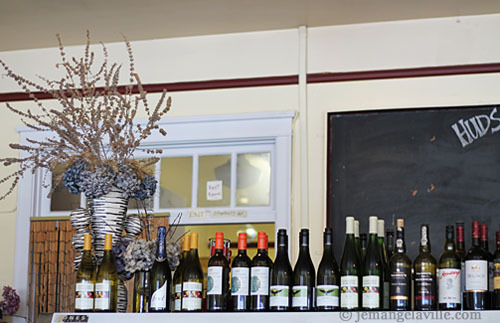 Breakfast the next day at the Hudson Point Cafe. No, we didn't have any wine with breakfast.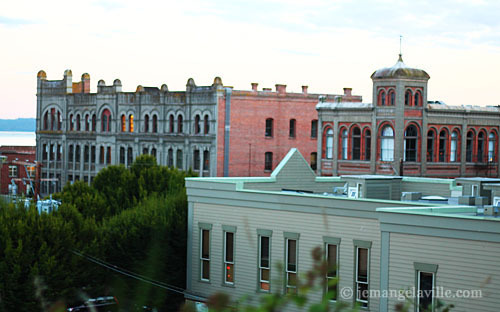 The tops of buildings downtown.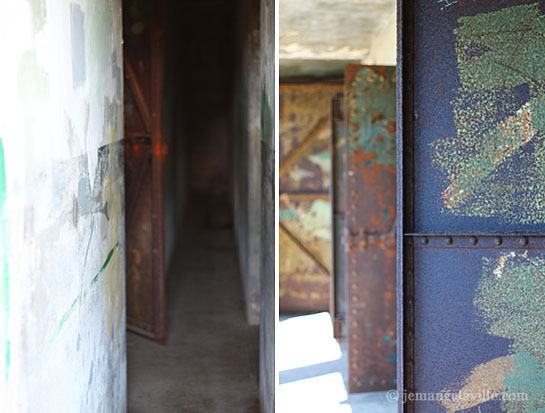 Old artillery bunkers in Fort Warden Park.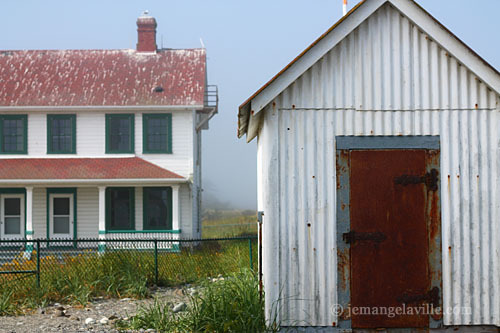 On the grounds of the lighthouse. It's automated now.

A sailboat out on the water.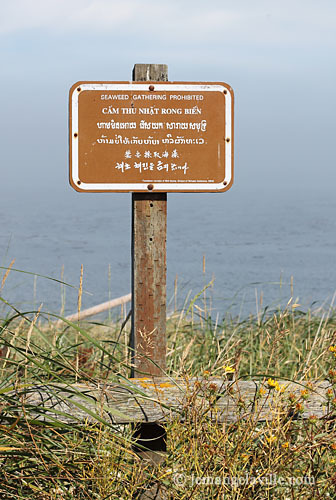 Gathering seaweed is prohibited.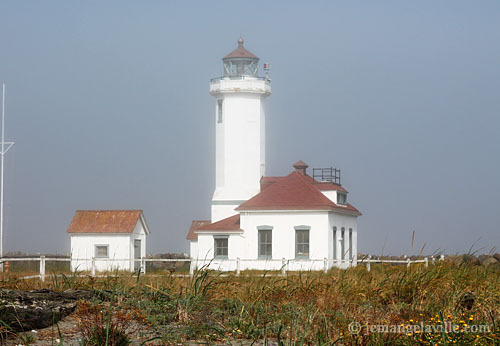 The lighthouse at Fort Worden.