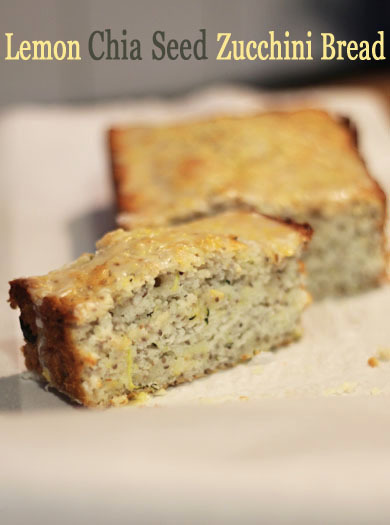 Generally speaking, I am not a huge fan of chia seeds. They get kind of slimy and what-not and I just do not find that texture enjoyable. So, I have been at a bit of a loss of what to do with my huge bag of Chia Seeds. And I do want to use them, because they are SO good for you.
And then I came across this recipe and it's perfect because it's baked and thus, the slime factor is relatively low. In fact, the chia here basically take the place of the eggs, binding everything together. Add some butter, ricotta and lemon and you've got a wonderful loaf of Lemon Ricotta Chia Seed Bread.
Since it's summer, I incorporated some grated zucchini into this loaf, but it works just as well without it.
Lemon Chia Seed Zucchini Bread
Recipe adapted from the Bob's Red Mill Chia Seed back label
2 Tbsp Chia Seeds
Zest of 1/2 a Lemon
1/4 cup Lemon juice
1/2 cup Milk
4 Tbsp butter
1/4 cup low-fat Ricotta Cheese (you can also subsitute low-fat, plain yogurt)
1/3 cup Sugar
1 medium Zucchini, grated
1 cup Unbleached White Flour
1 tsp Baking Powder
1/4 tsp Baking Soda
1/4 tsp Kosher Salt
Glaze
1/2 cup powdered sugar
1-2 tbsp lemon juice
drop of vanilla extract
zest of 1/2 a Lemon
Combine the chia seeds, lemon juice, milk and half the lemon zest. Let stand for about 10 minutes. It will get all slimy and maybe a little curdly. That's fine. If this bothers you, you can use soy or rice milk but the way it looks now will not affect the outcome of the bread. Do not be afraid.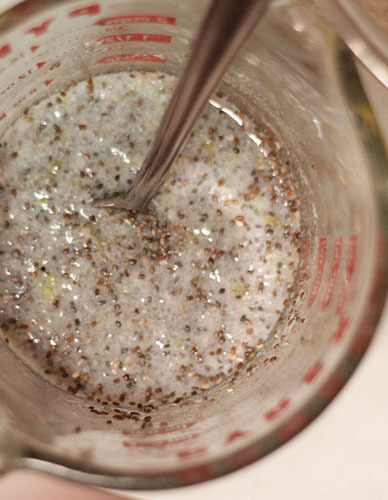 Preheat oven to 350 degrees F and mix the butter, ricotta and sugar together with the paddle attachment of a stand mixer (or by hand with a rubber spatula or other handy kitchen implement).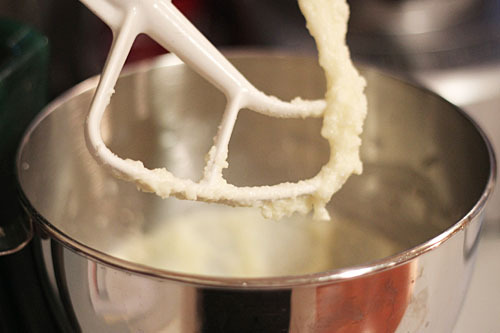 Slowly add the chia seed mixture and blend well. Put the grated zucchini in a kitchen towel (or 2-3 layered paper towels) and squeeze to get rid of all the extra liquid.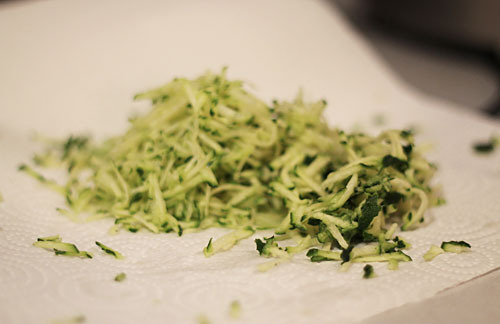 You should have about 1/4 grated zucchini. Add to the butter, ricotta, chia mixture and combine.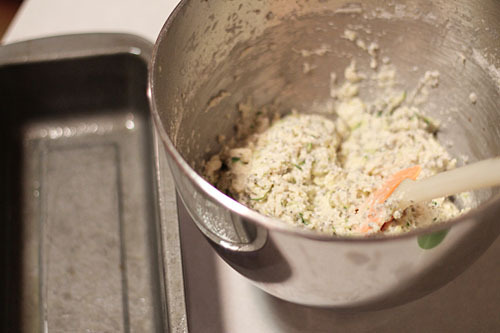 Add the dry ingredients and blend until just combined. Spray a loaf pan with non-stick spray and spread mixture into into it. Bake for 35-45 minutes or until a toothpick inserted near the middle comes out clean.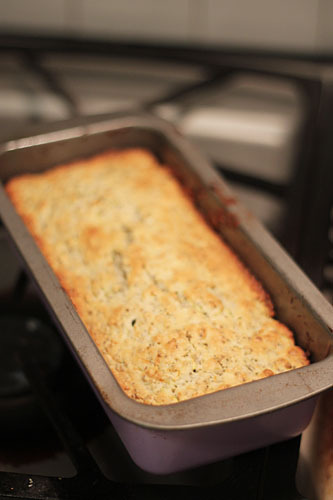 Let the bread cool in the pan for about 10 minutes, then remove and let finish cooling.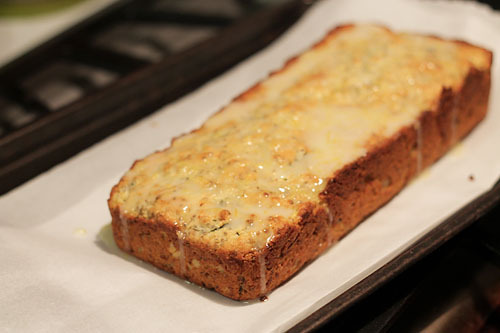 Mix the powdered sugar, lemon zest, lemon juice and vanilla. Drizzle the glaze over the cooled bread. Makes 8-10 servings.