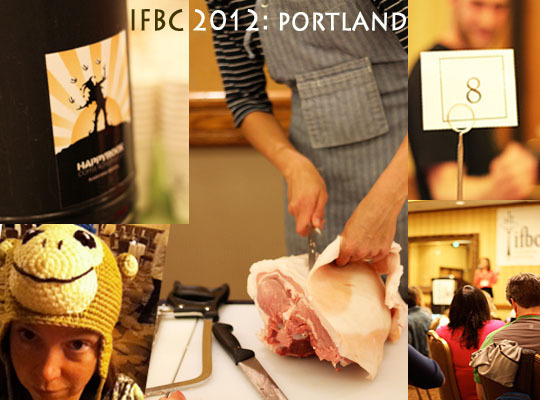 I recently attended (as in "last weekend" recently) the International Food Blogger's Conference here in Portland and had a great time. There was a lot of food, wine, bloggers, and informational sessions. I took some pictures.
During the first day, there was a Live Blogging (or tweeting) session with Travel Oregon. Some of my favorite tastes of the day were from this event. Happyrock Coffee Roasting, Straw Propeller Oatmeal, Pfriem Artisinal Brewery and Olympic Provisions (duh) were among my absolute favorites. Oh yeah and we got monkey hats from Mail Chimp at the after party Saturday night, so there was that too.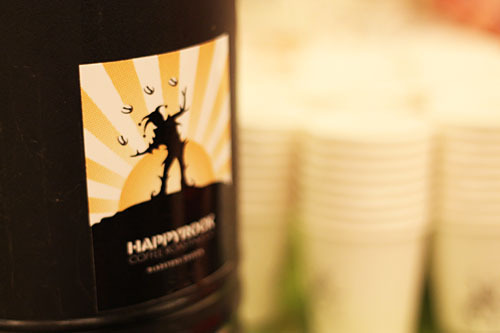 Happyrock Coffee, a great way to start it off.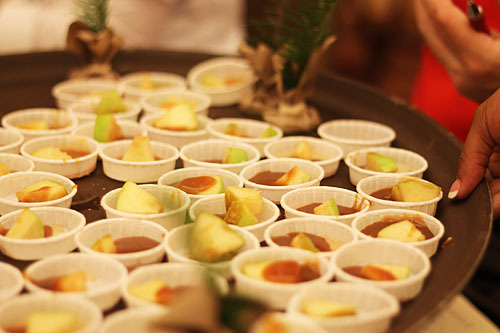 Next it was salted truffle caramel and apple slices from Temptress Truffles.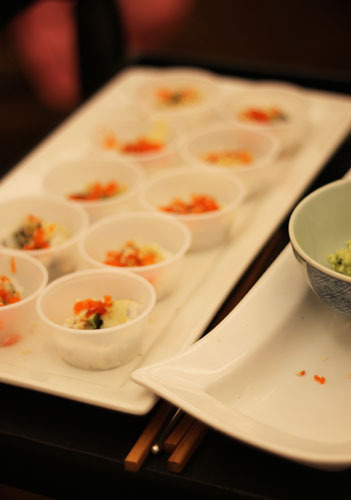 Sushi bites from Newmans at 988 in Cannon Beach.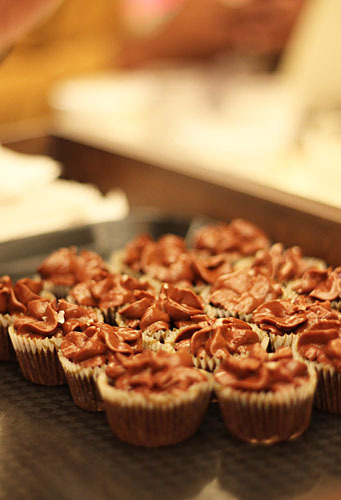 Black Butte Porter Cupcakes from The Well Traveled Fork.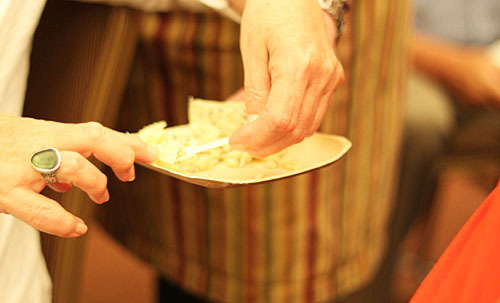 Tasting blue cheese from Rogue Creamery.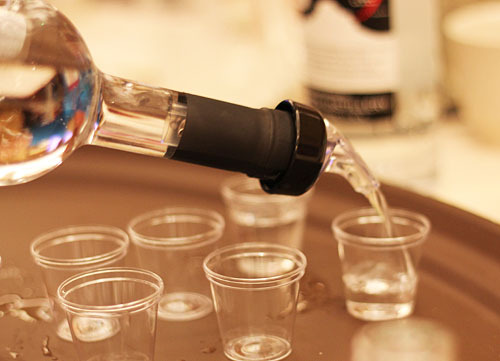 Vodka from 9 Rocks Vodka in Spray, Oregon.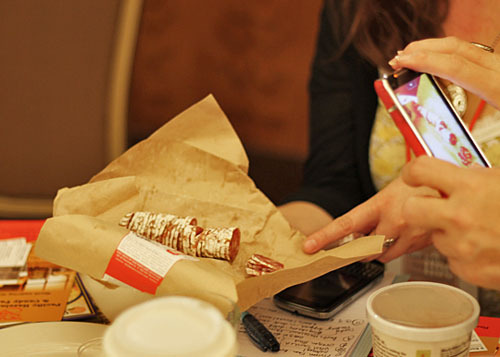 Olympic Provisions salami — and yes, it was nice to be sitting somewhere and have everyone be taking pictures of the food.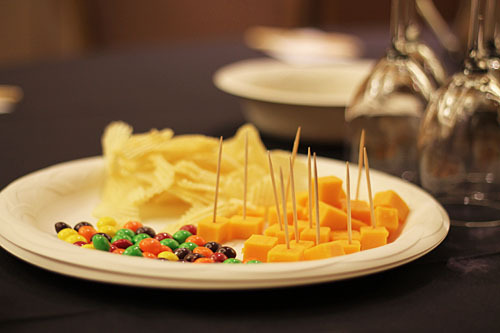 Part of the wine tasting session – Sweet and Spicy, Salty and Cheesy: A Wine Pairing Adventure with Jameson Fink.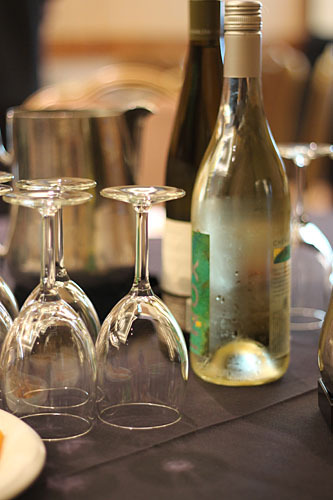 Chehalem Inox Chardonnay — I liked it with jalapenos. And just on its own.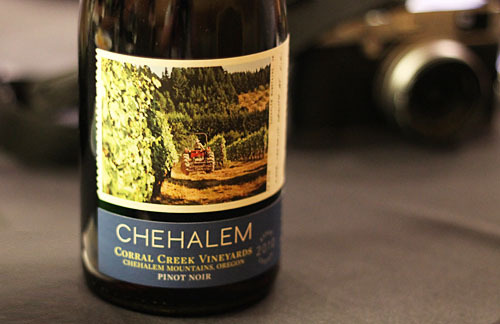 Chehalem Pinot Noir….great with cheese!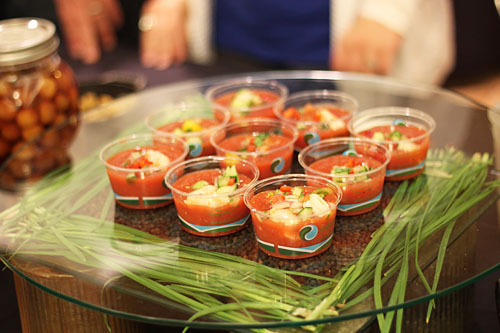 At the Taste of Oregon Gourmet Fair — gazpacho.

This was vegan and pretty good — but I did have my marshmallow top fall on the floor and bounce away…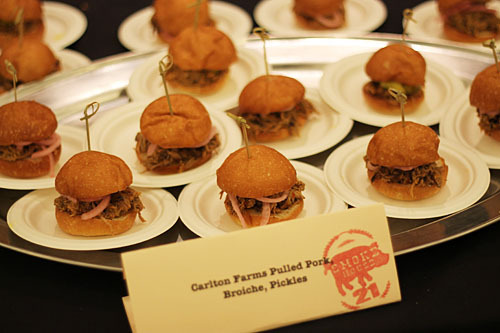 Carlton Farms Pulled Pork from Smokehouse 21 (thank you, sign!)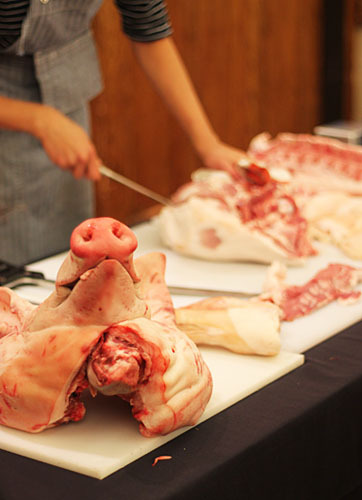 Portland Meat Collective with various pig parts.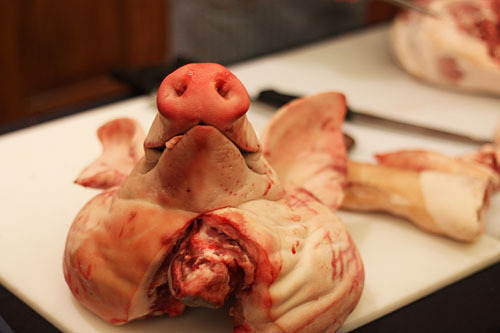 Everyone was fairly in awe of the pig head. Lots of photo-taking. Well, probably not the vegans.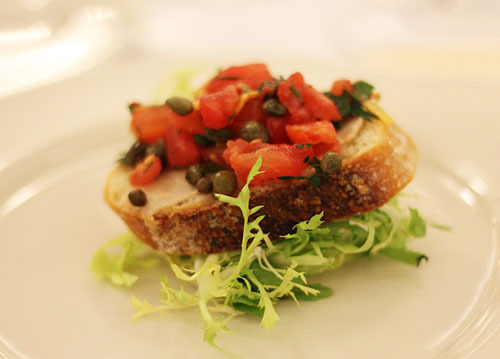 Dinner the last night, courtesy of Wildwood — this was the First Course, a tuna crostini.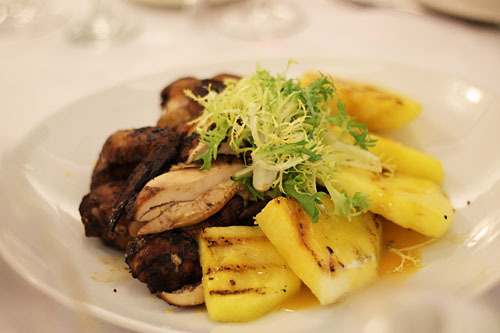 Jerk Chicken with yellow watermelon and black quinoa. Wine for the meal was provided by Oregon Wine Board.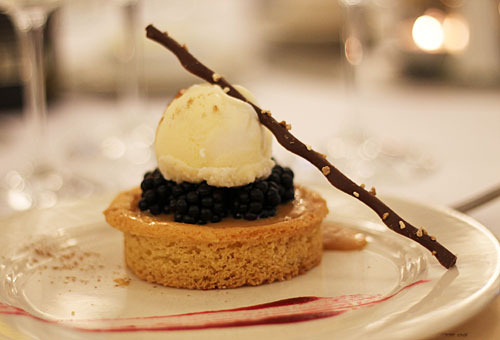 Shortbread tart…delicious!