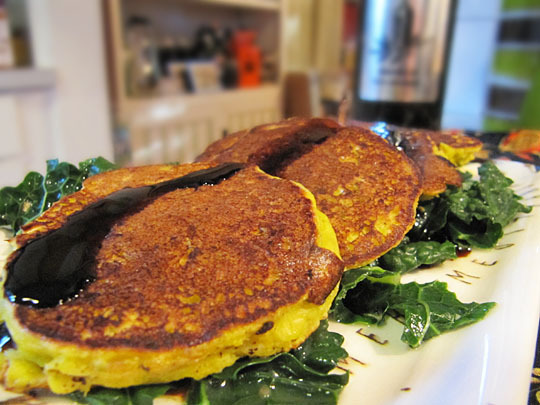 This week's French Fridays with Dorie is Corn Pancakes. Delicious, right? But here's the catch — they were supposed to be made with canned corn. Seeing that it's the end of June I just couldn't do it. I confess, I used fresh corn (2 ears for a half recipe). I think if this recipe had been assigned a non-Summer month, I totally would have tried it with canned or frozen corn.
Notes:
1. I also threw about 5 basil leaves in the blender because I love corn and fresh basil together.
2. I got about 12 pancakes with a half recipe (I used a tablespoon to measure).
3. I thought they were really good! I had some for lunch the next day with some braised kale and chicken.
4. I drizzled the top with some smoked balsamic vinegar I picked up in Santa Fe last month.
Okay, here's a link to everyone's posts and my pictures.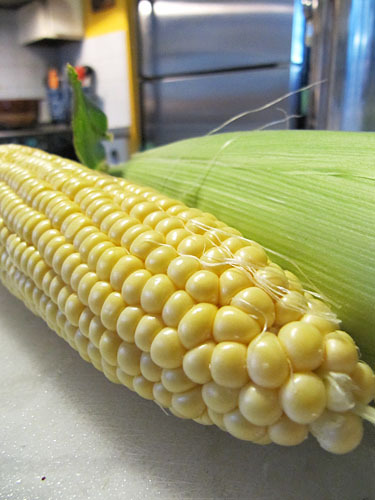 Two ears of fresh corn gave me about 8.5 oz of kernels.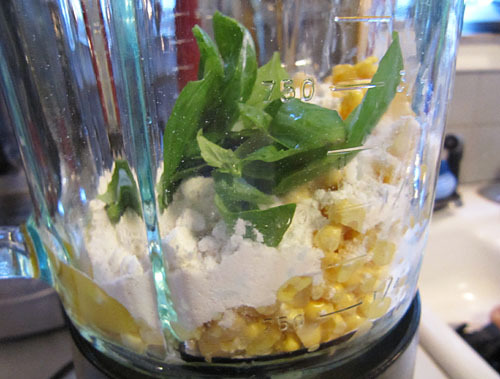 In the blender with the egg, flour, salt, and basil.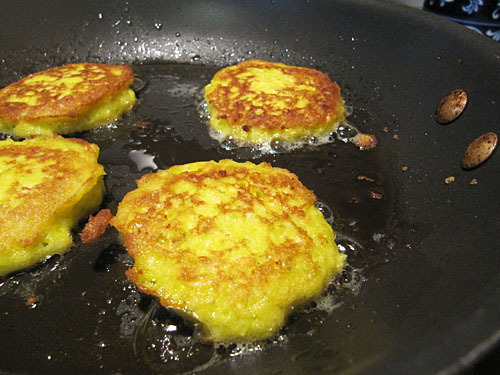 Sauteing in olive oil.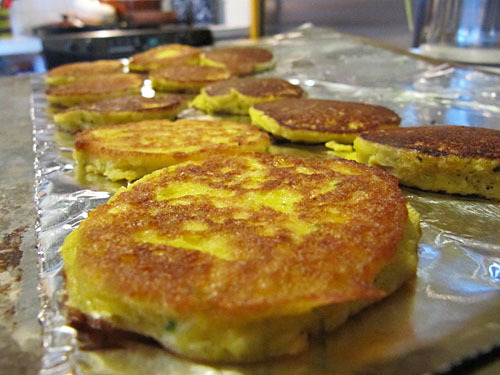 About twelve pancakes resting briefly.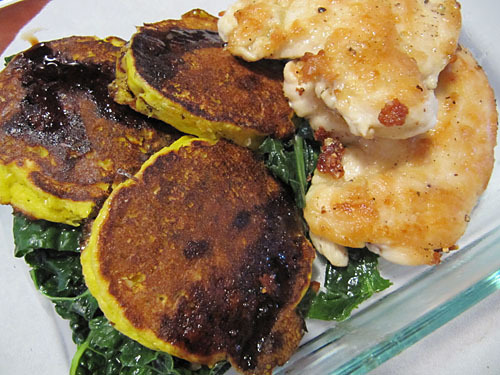 Lunch the next day!