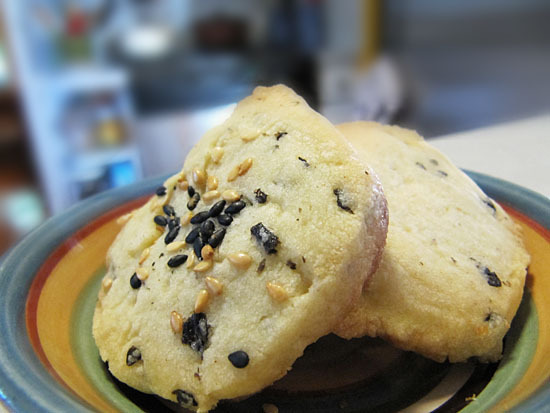 Okay, ya'll — seaweed cookies for French Fridays with Dorie. I'm actually okay with that, in fact, I thought I would even like them. But, I just thought they were too salty. One thing I did do was add a mix of black and white sesame seeds to about half of them and I thought those were kind of good, jwa did too.
But really, this is not one I would probably make again. In fact, just tonight I asked jwa if he wanted another cookie and he was all, "No, that's okay, I had one at lunch." When was the last time you skipped an evening cookie (a super small one, even) because you had one at lunch? Exactly. Anywho…
Notes:
1. I halved the recipe (yes, I halved the egg yolk too) and I only got about 15 cookies. I don't see how a full recipe could possibly make 70 cookies? Did anyone get even close to that?
2. Like I mentioned above, I added sesame seeds to the tops of about half before baking. Those weren't too bad.
3. My dough was very crumbly (even after refrigerating for a few hours). I'm assuming I just measured my flour badly.
4. I still have the utmost faith in Dorie's baking recipes as her Good for Almost Everything Pie Dough is still, hands down, the absolutely best in the world pie dough. I just used it to make homemade pop tarts and they were amazing!
Okay, on with the pictures and a link to everyone's posts!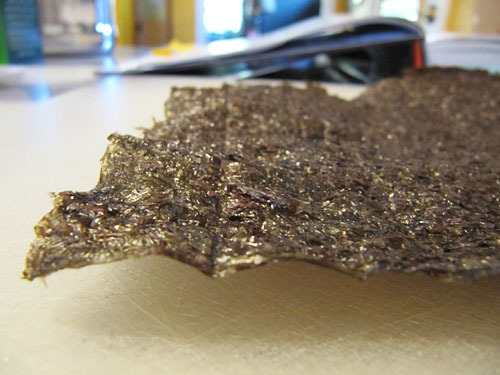 Toasted Nori ready to go.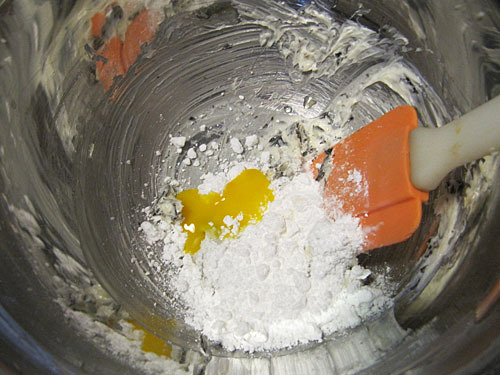 Mixing up the dough with half an egg yolk, yo.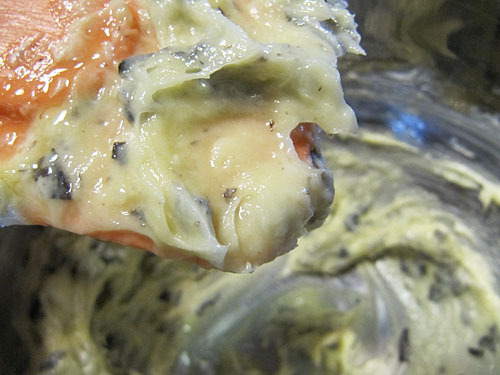 It looks kind of pretty…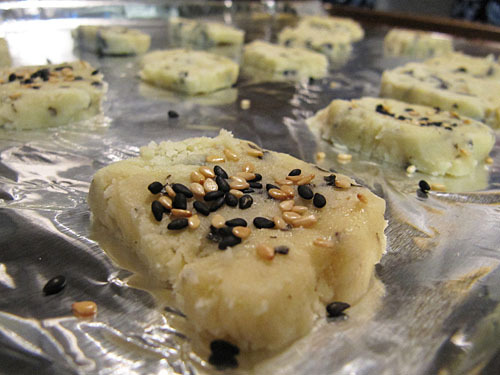 Dough chilled and sliced, ready to bake.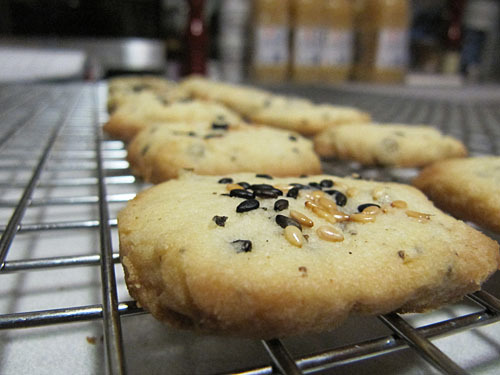 Out of the oven…who will try one first?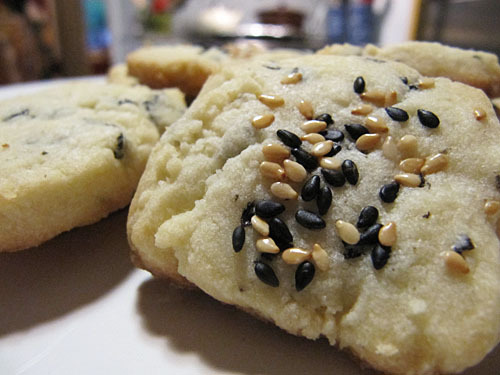 Tasty sesame seeds…they really worked here!