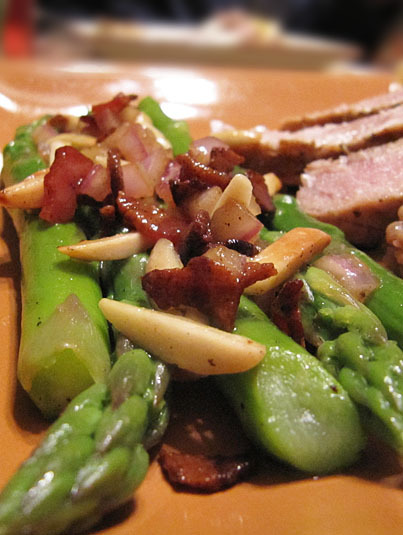 This week's French Fridays with Dorie is asparagus. And bacon! Hooray! I really liked this recipe and it was very simple. We had it on the side of the Fennel-crusted Tuna. I made a half recipe and in lieu of a nut oil, I used olive oil and tossed in a few toasted almonds. Delicious (and very photogenic)!
Okay, here's a link to everyone's posts and my photos are below.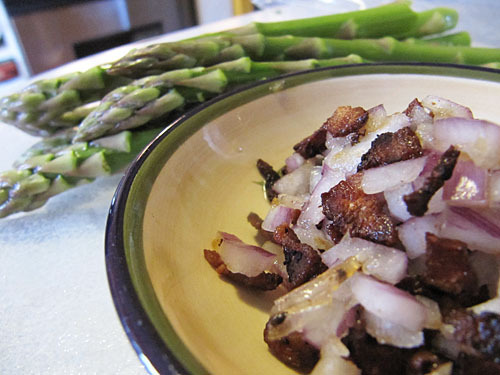 Bacon crumbled, red onion chopped.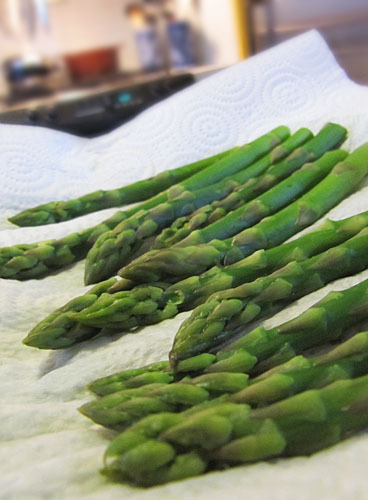 Asparagus cooked and draining.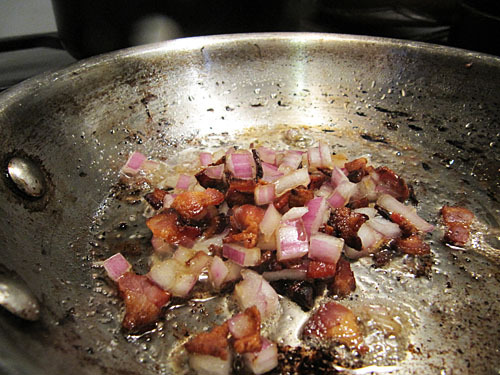 Re-heating the bacon and onion.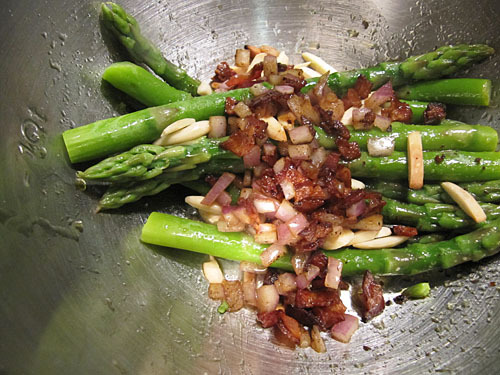 Tossing it all together.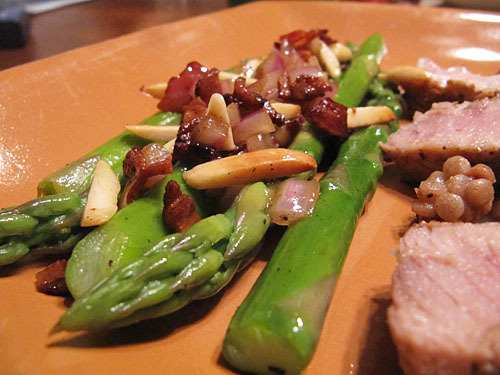 Delicious!