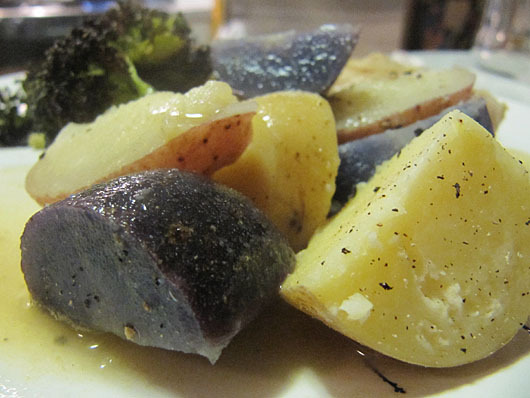 Admittedly, I am not a big eater of potatoes. I think of them more as a vehicle for other things: cheese, sauces, crunchy. I don't think I have ever boiled potatoes and just eaten them that way.
So, I was a little tentative about this French Fridays with Dorie. Surprisingly, I thought the broth gave these potatoes a lot of flavor. Unfortunately, it was mostly of the bay leaf, which I didn't really like. If I make these again, I think I will omit that and maybe up the garlic? Yes. More garlic (the answer to every question, ever asked). YES IT IS.
Notes:
1. I halved the recipe, worked fine.
2. I used a mix of potatoes (like I did for the roasted chicken a couple of weeks back)!
3. We had the potatoes with some roasted broccoli and sauteed chicken, which was very good.
Here are my photos and a link to everyone's Broth-Braised Potatoes.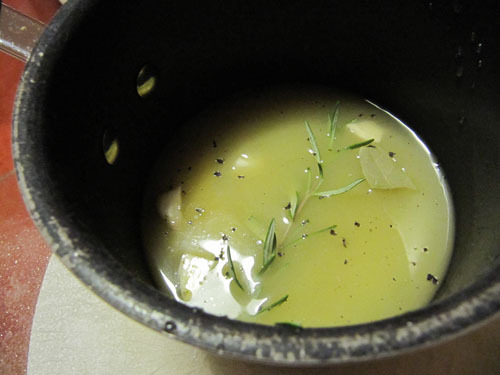 Braising liquid, heating up.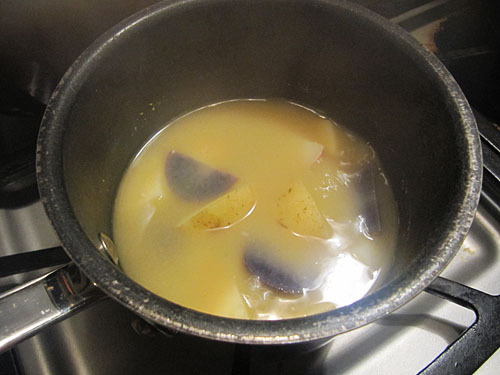 Not a lot going on here. Potatoes in, starting to cook.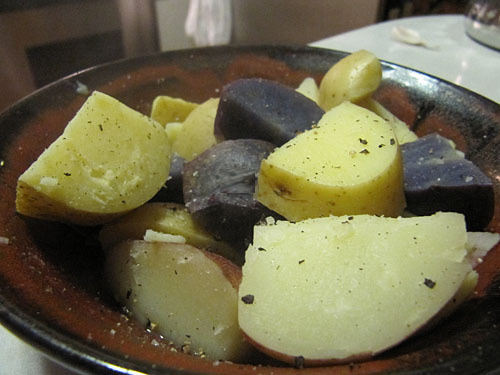 I hit the potatoes with a little more salt and pepper after removing them from the braising liquid.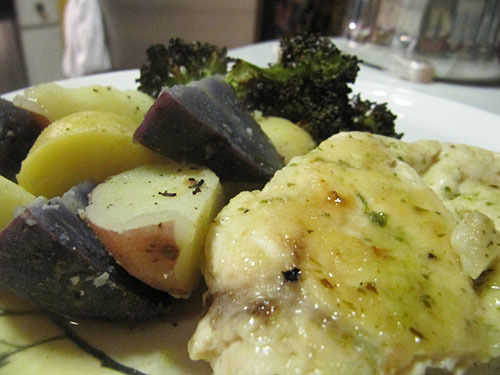 With broccoli and chicken. This chicken. Very good!