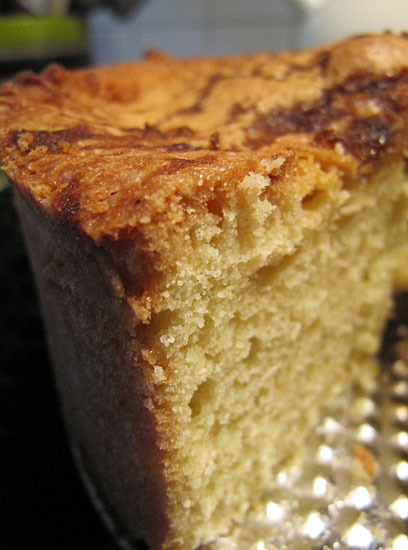 Oh, hello French Fridays with Dorie! Nice to see you again. This week: it's a cake. Yay! I Like Cake! Anyway, this is sort of like a French Poundcake, called quartre-quarts. Sounds good to me. Let's go have some cake.
Notes:
1. My springform pan was a little smaller in diameter (but deeper) than what was suggested in the recipe. Because of this, mine took longer to bake — about 45 minutes. And I got that split open top that sometimes happens on cakes. That's okay. Did not bother me at all!
2. I kind of mixed it up and used 2 tsp dark rum and 1 tsp vanilla. Maybe it was the rum, but it kind of reminded me of those alcohol-soaked cakes you can find around the holidays.
3. I loved the crackled brown sugar on top.
4. The cake is all gone now (it didn't take long). Very dense, pretty moist and delicious!
5. Pictures of egg yolks, egg whites and flour is not too exciting so there aren't as many pictures this week.
6. I will definitely be making this one again.
A link to all the lovely quartre-quarts this week.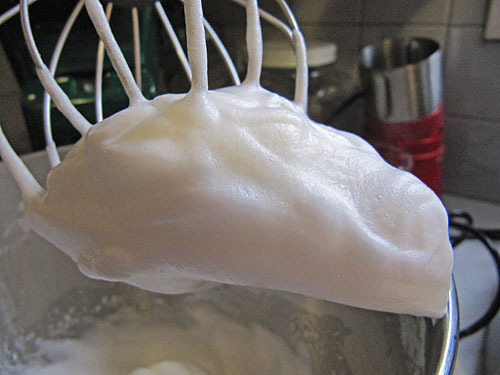 Okay, this one is kind of exciting. Whipped egg whites.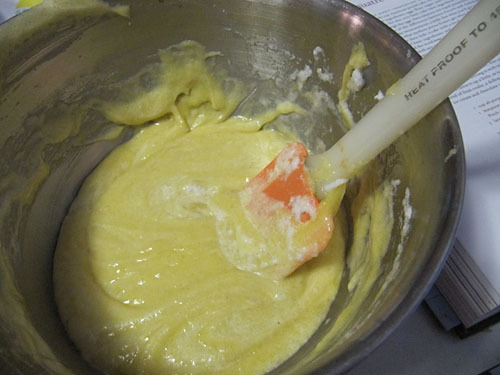 Egg whites folded into the cake base.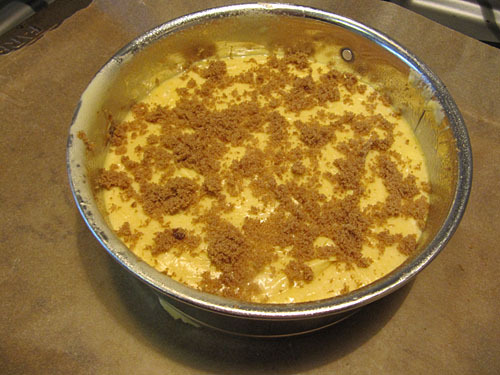 About to go into the oven.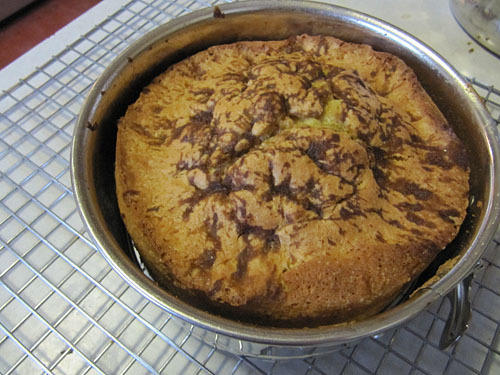 Finally! Done! When can we eat it? How about now? Now?