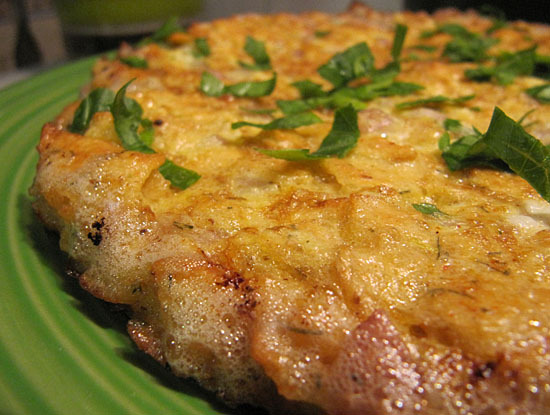 This week's French Friday with Dorie is kind of neat — a Spanish Tortilla made with potato chips instead of slices of potato! You basically crush a bunch of chips and add to eggs, onion, spices and pop into a pan to cook! I'd go so far as to say that if you crushed your chips on the larger side and didn't tell anyone that you'd used potato chips, they might not even be able to tell.
I used a mix of red onion and green onion in mine and I was very tempted to try this with the multicolored vegetable chips, but after reading the label, decided against it as they were higher in calories, fat and carbs than these olive oil potato chips. Go figure.
Anyway, here's a link to everyone's posts and here are my photos below!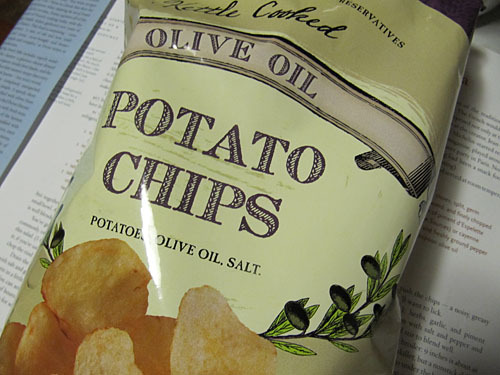 Trader Joe's chips with olive oil…a good choice!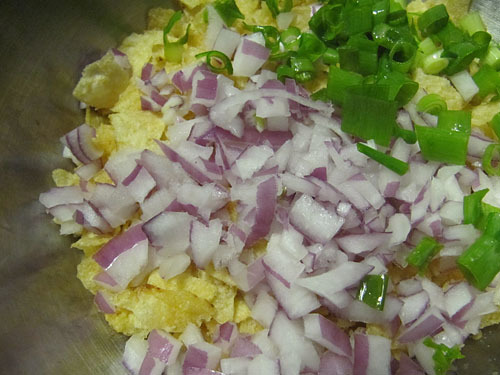 Crushed chips, green onion, red onion and other stuff…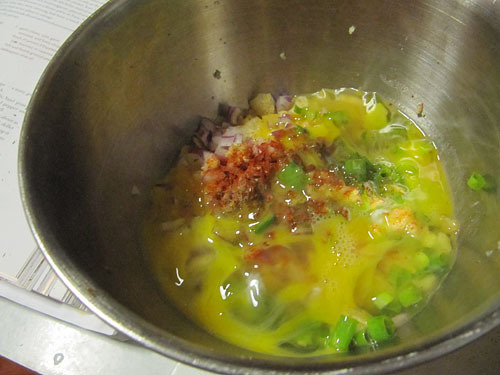 Now the eggs, paprika, salt and pepper are added to the mix.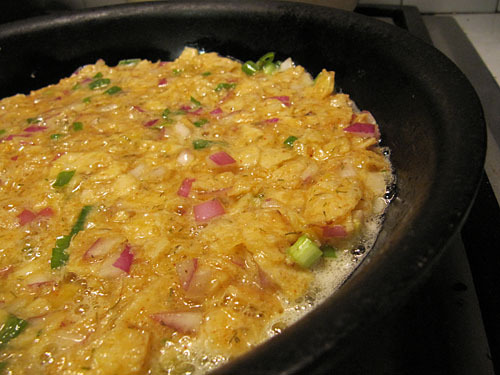 In the pan, cooking up with some olive oil.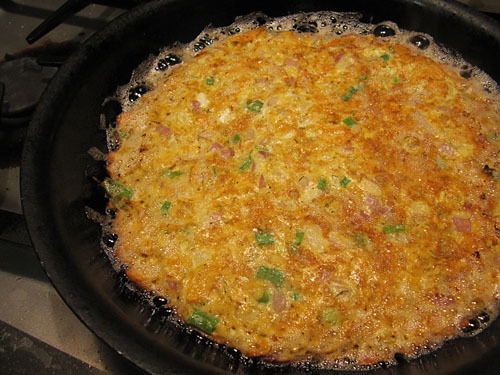 After being under the broiler for a few minutes.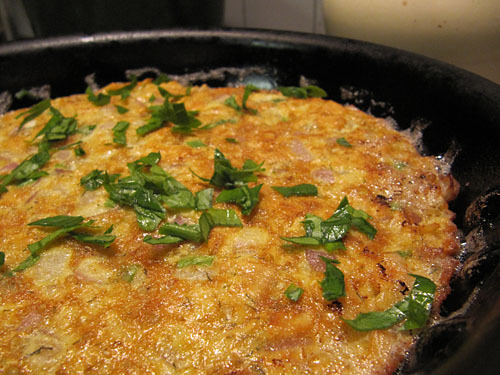 A bit of chopped parsley on top for some color.