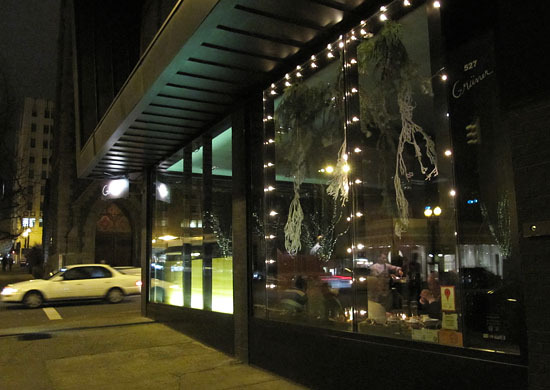 Grüner
527 SW 12th Avenue
Portland, Oregon
As much as we are trying to go to new restaurants, I am trying to post about them. We went to Grüner last month (see, I am not even that far behind!!) but I've wanted to go since this Summer, when I was taking volunteer photos for the Montavilla Farmer's Market and one week's chef demo was Eric Purugganan, sous chef at Grüner.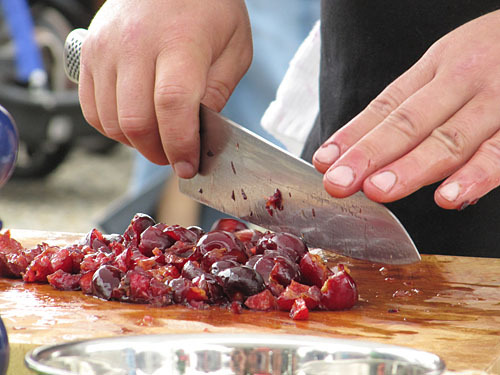 Chopping cherries at the demo.
I got to talk to him a little bit before the demo and he was really nice (plus his demo dish was quite tasty — cherry chutney with fresh goat cheese on crostini). I came home that day and said to jwa, "hey, we should go to Grüner sometime!." And…five months later we finally did. Hooray!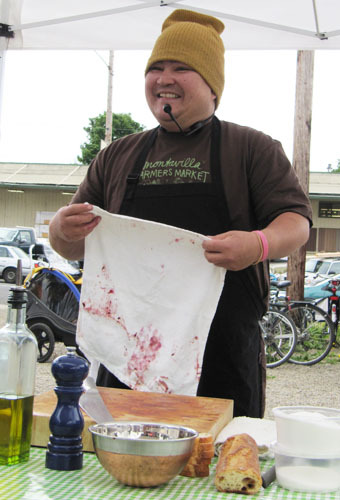 Cherries are messy!
It's funny, I normally wouldn't get too excited about German/Alpine type food, but oh my god, it was all so good! I can't wait to go again. Here are the pictures and what we ate.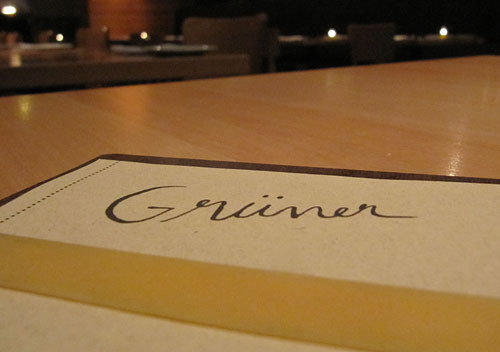 Obligatory menu image.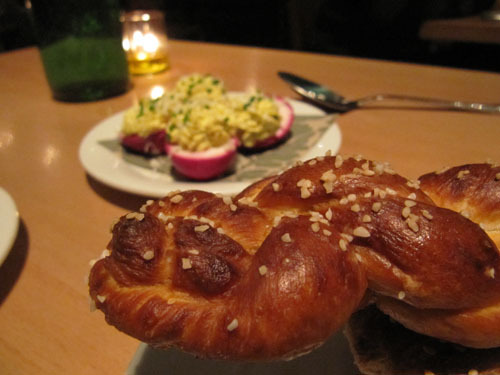 Pretzel-y bread with deviled eggs in the background. Very good starters.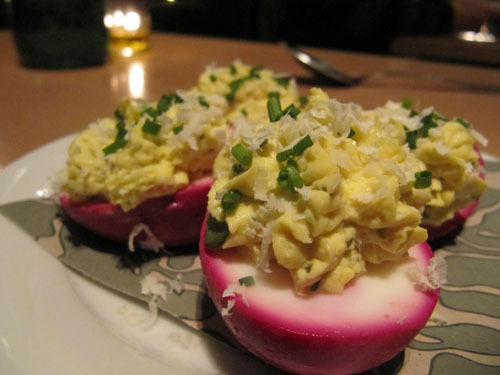 Beet-pickled deviled eggs. I don't even like beets, but these were great. jwa was disappointed that I liked them because he had to share then.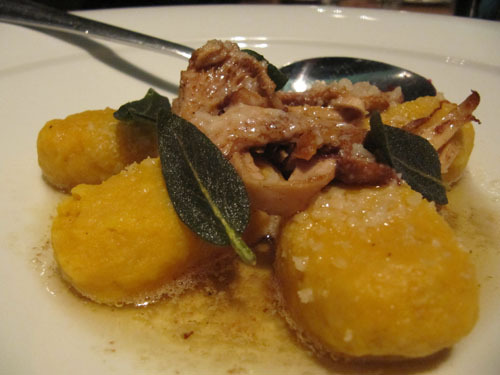 Kabocha squash dumplings, sautéed chanterelles, butter, fried sage leaves, parmesan.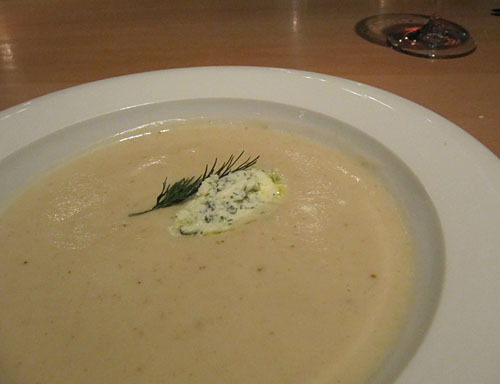 Cream of turnip soup, caraway, dill-goat cheese butter. The photo does not really do this soup justice.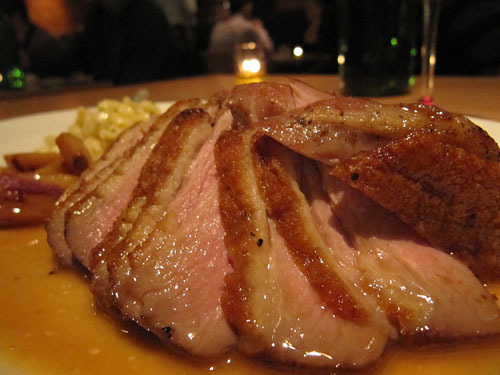 Roast duck breast, caramelized quince, elderflower, spiced red cabbage, quark spätzle. This is the best duck I have had at a restaurant.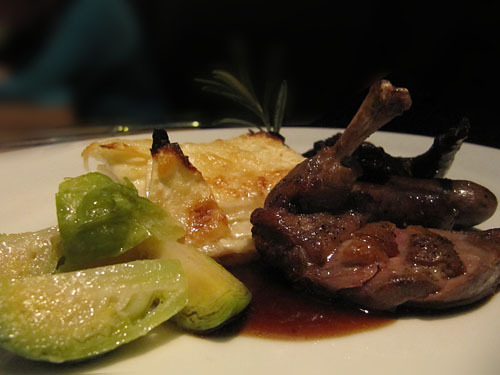 jwa's entree: Roast squab breast & braised hindquarter, venison sausage, red wine sauce, celery root gratin with gruyère cheese, pickled cranberries.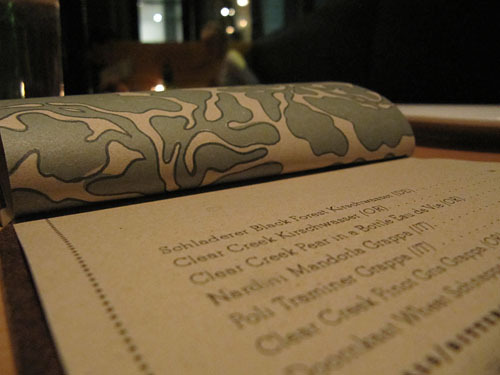 Perusing the dessert and after-dinner drink menu.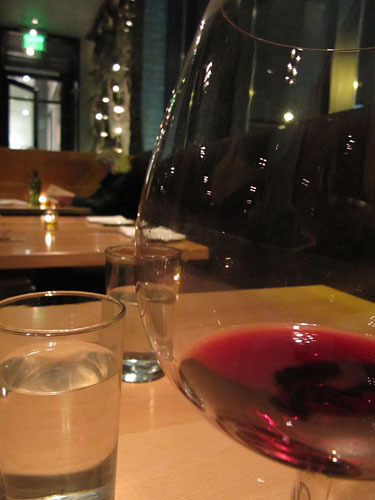 The last of the wine means it's time to leave and go walk around Powell's for a bit.