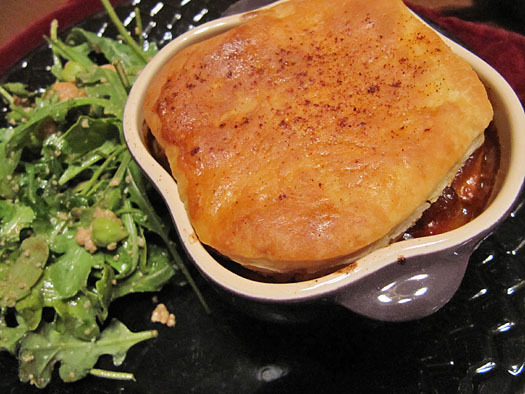 The flavor of these chicken pot pies is really deep and delightful and I took the advice of a lot of the posters on epicurious and doubled up on the spices. I also opted to use puff pastry as I had some in the freezer and this seemed like as good of a use as any. These turned out so well that I made then twice in one month.
As with any topping application of puff pastry, I've learned it give it a few minutes head start on a baking sheet, then flip it over and top it on whatever it's a lid for. You only need to bite through uncooked, doughy puff pastry once before you develop a workaround.
This is like a really fragrant, tasty tagine topped with puffy, golden dough. How could it not be delicious?
Moroccan Chicken Pot Pies
Recipe adapted from Bon Appétit magazine — makes four individual pie or one large one.
1 lb skinless boneless chicken breast halves, cut into 1-inch cubes
2 tsp smoked paprika
2 tsp ground cumin
1/2 tsp ground cinnamon
1 lemon
3 tbsp butter
1 large onion, diced (I used a red onion)
2-3 cloves garlic, minced
1 red bell pepper, cored and diced
1 cup imported green olives, pitted, coarsely chopped
1/3 cup golden raisins
2 tablespoons all purpose flour
1 cup low-salt chicken broth
1 sheet of Puff Pastry, defrosted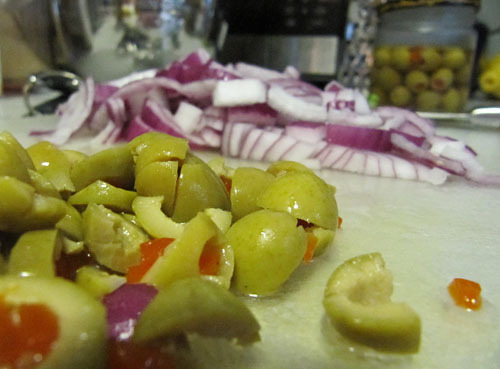 Preheat oven to 425°F. Mix chicken cubes with paprika, cumin, and cinnamon in large bowl to coat. Sprinkle chicken generously with salt and pepper. Let sit about 20 minutes at room temperature.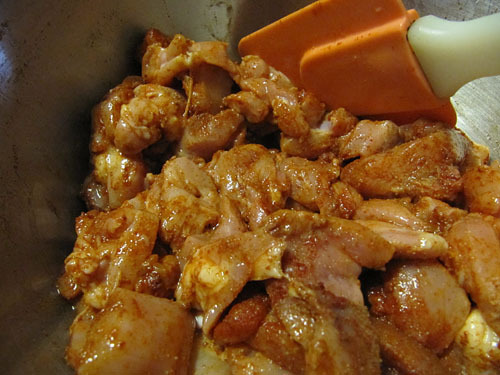 Cut lemon in half; squeeze juice and add to chicken mixture; stir to blend.
Melt butter in large skillet over medium-high heat. Add onion, olives, garlic, bell pepper and raisins. Sauté until onion is almost tender, about 4 minutes.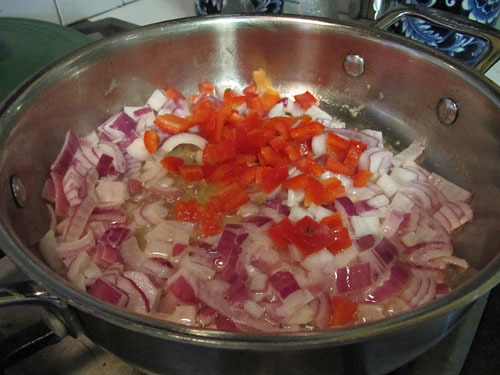 Add chicken mixture and stir 1 minute. Sprinkle flour over; stir 1 minute. Add broth and bring to boil, stirring occasionally.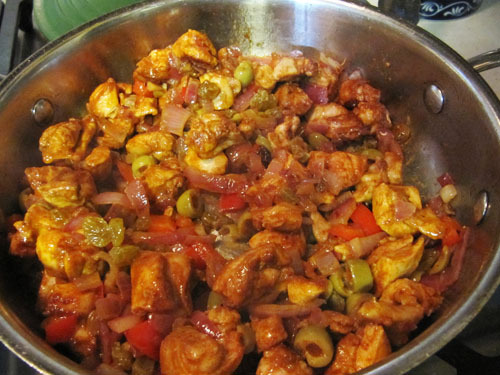 Transfer filling to four individual oven-proof containers or a 9-inch-diameter deep-dish glass pie dish.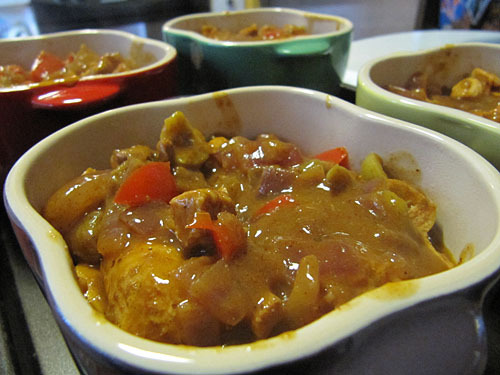 From the puff pastry sheet, cut out puff pastry lids for your individual containers (or trim a large circle for a single pie dish). If you have lids you can trace around do that, otherwise you can cut around the containers before you fill them. Also, remember there will be pastry shrinkage. I always seem to forget about that…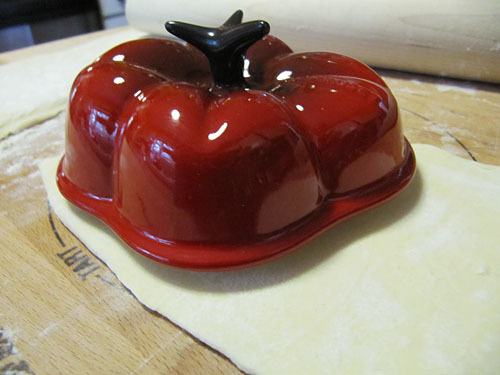 When I am using puff pastry for a topping like this, I like to give it a head start. It's a lot easier to get it cooked all the way through this way. Lay your puff pastry out on a parchment-covered baking tray and bake for about 10 minutes alongside the vessels of Moroccan chicken goodness.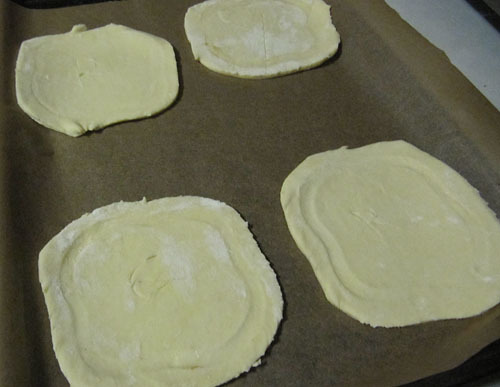 Then take it all out and top the pot pies with the semi-puffed pastry, sprinkle the tops with a little extra paprika, return to the oven and continue baking for about 20 more minutes.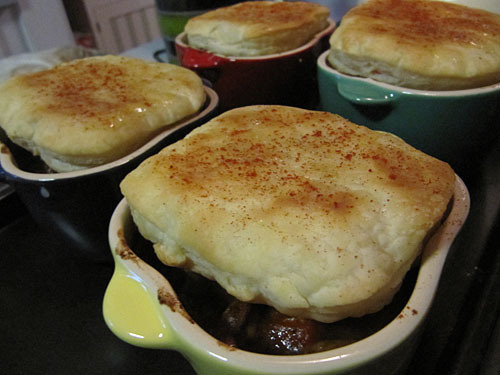 Serve with perhaps an arugula salad on the side? Yes, I think so.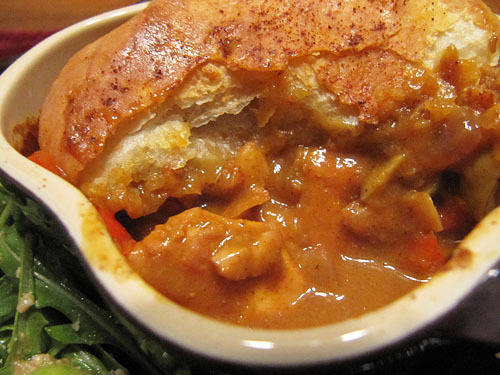 It's also really delicious served with a little garlicky yogurt on the side that you can stir into the pot pie as you eat it!