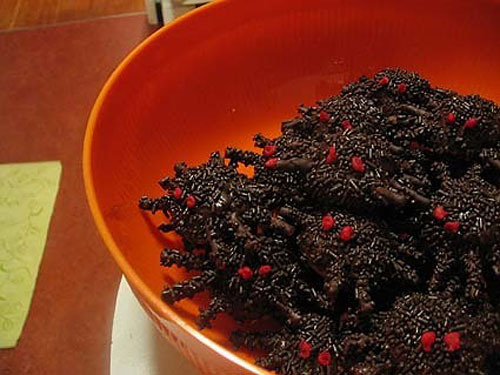 In case you're looking for some pumpkin or Halloween recipes, I thought I'd just post links to all of the ones I've done so far. Enjoy!
Spider Cookies (Image above — but you probably figured that out…)
Less time consuming than you'd think. Chocolate cookies, pretzels, melted chocolate, sprinkles and red frosting.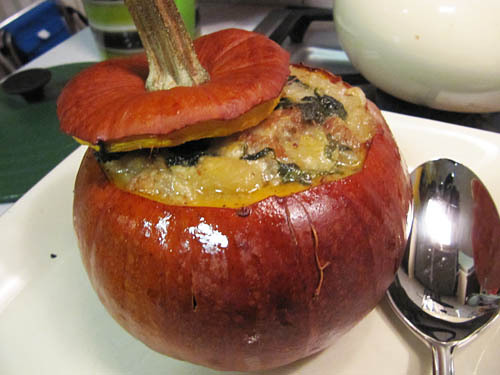 Pumpkin Stuffed with Everything Good
A Dorie Greenspan recipe in which one takes a small pumpkin, hollows it out, stuffs good things inside and bakes it for about two hours!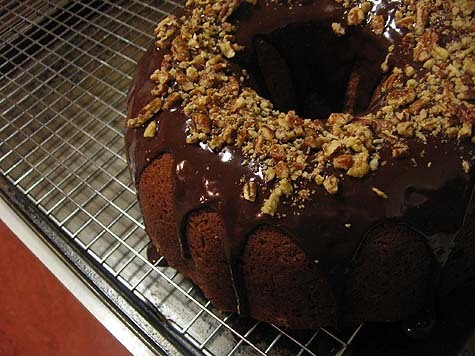 Sour Cream Pumpkin Chocolate Bundt Cake with Struesel
This recipe originally came from the back of a can of pumpkin. Best can I ever took the time to read.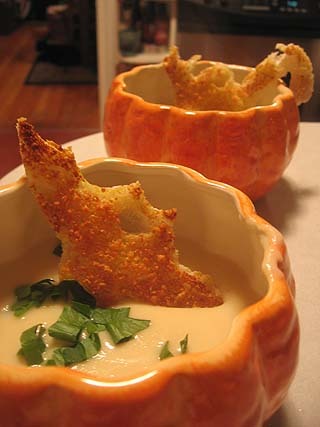 Roasted Honey Parsnip Bisque
Very good and creamy. Maybe not super Halloween-y, but there might be another holiday coming up soon this would be perfect for!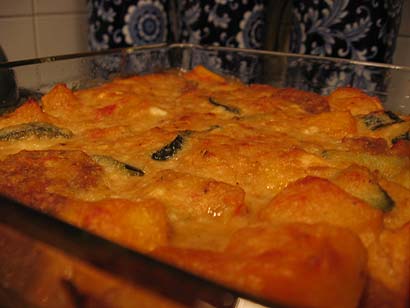 Feta and Pumpkin Casserole
Oh! This was really good! I had forgotten all about it. I need to make this again. This pumpkin/Halloween recap thing was a great idea!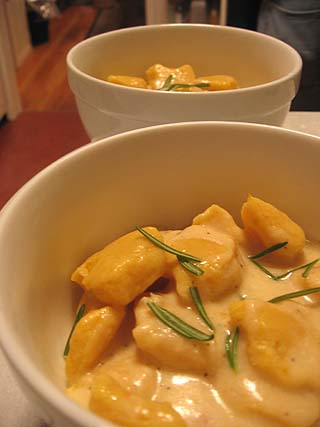 Butternut Squash & Potato Gnocchi with Rosemary-Sage Parmesan Sauce
Oh. Well. Need to make this one again too…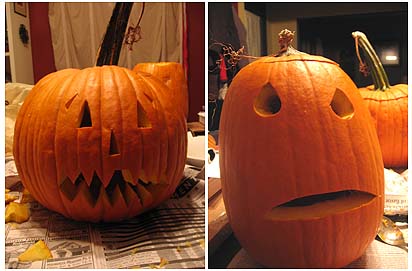 Carving Pumpkins
Not a recipe, but some images from a pumpkin carving session. Something we'll be doing again tonight, after some butternut squash enchiladas (recipe soon)!
Hmmm, I think I may do more of these themed recaps every so often. I've forgotten about a lot of the recipes I've made over the years!