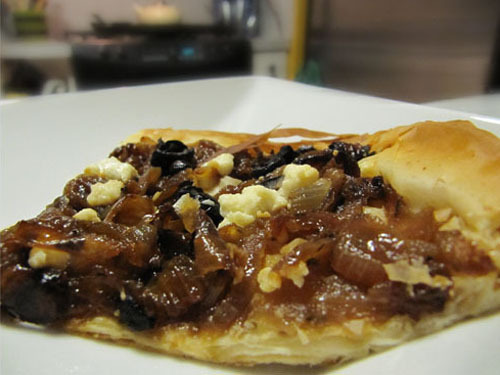 This week's French Fridays with Dorie is the beloved French onion and olive pizza-like tart. This week actually worked out really well for me, even though I did not really follow the recipe as directed, but that I got to use up a bunch of leftover refrigerator items that I wasn't sure how I was going to be able to use up. Hooray!
1. Instead of making the crust, I used about 12 sheets of phyllo dough, from a defrosted package that had been in the fridge for a few days. Perfect! I really had no idea what I was going to do with that before I had to toss it. I brushed the sheets lightly with olive oil in between the layers.
2. I didn't have Nicoise olives but I did have a can of really good Spanish black olives. I couldn't really justify going out and buying new olives when I had some that would would work perfectly well (although not super authentic).
3. I had a small amount of sheep's milk feta left from a package I opened a few days prior. Yeah, I know I broke every pissaladiere rule, but I crumbled it on top. And it was delicious! So be it.
4. I only used about 1/2 tsp anchovy paste in with the onions, as jwa doesn't really like get into the anchovies. He still commented on the "fishiness." *sigh*
Anyway, let's get on with the pictures and links to everyone's posts this week.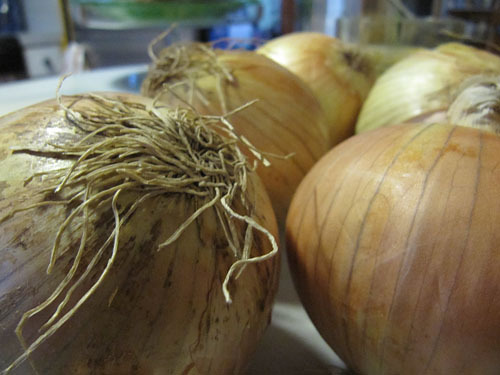 Onions before slicing. Mine were pretty big so I only used four. Yes, this was also a job for the onion goggles.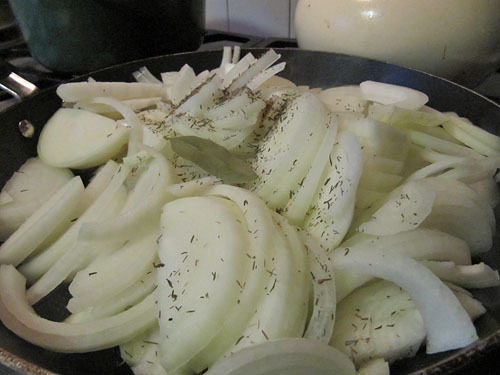 Sliced up and in the pan with bay leaf, 1/2 tsp dried thyme and olive oil.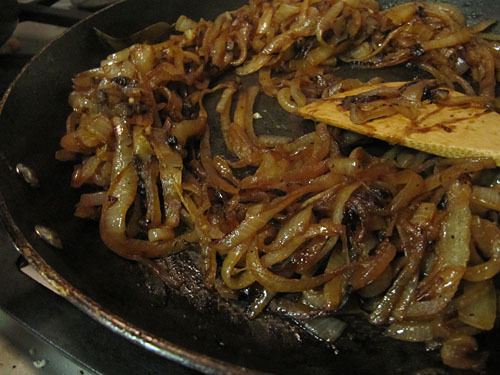 About 40 minutes later, the magic has happened.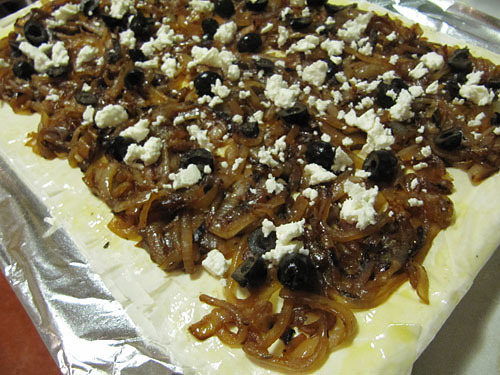 On the layered phyllo, about to go in the oven.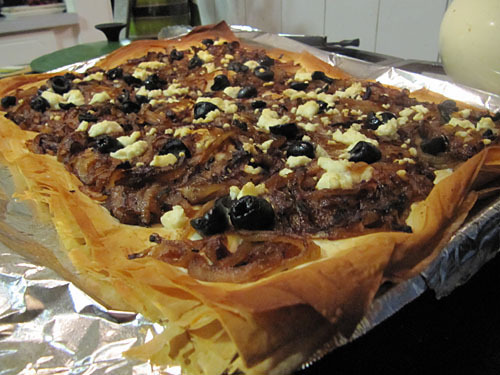 After about 20 minutes.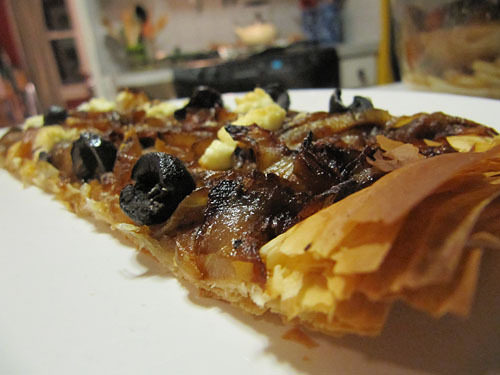 Mmmmm, delicious!