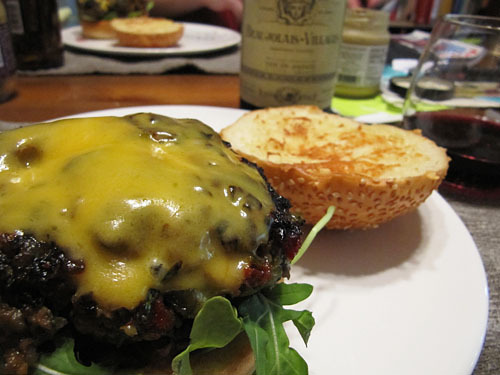 Oh! My! Another French Fridays with Dorie that includes red meat. Hooray! This was…wow. I loved it! And I am not a big-big-big burger fan, normally 3-4 burgers a year at Cafe Castagna, and I'm good to go. But, that may have to change.
Notes/Things I Learned:
1. I made a half recipe. I think I didn't quite halve the tasty what-nots (sundried tomatoes, pickles, capers, herbs) right, as my burgers fell apart a bit. But after I flipped them, they seemed to hold together okay.
2. I toasted my buns and added some Parmesan there. I melted some Reserve, Extra Sharp Tillamook Cheddar on top because that's how I roll.
3. Beaujolais is good chilled.
4. My red onion was large. I added about 1/4 cup Balsamic Vinegar and 2 tbsp sugar to the onion while simmering because I didn't quite trust the water and butter to make the onion marmalade-y. Also, instead of coriander, I added 1/2 tsp dried thyme. The onion marmalade turned out delicious!
5. I added a bunch of arugula to each bun, topped with the onion marmalade.
6. There was no garlic in this meal. I can't believe I didn't add any in. *Hangs head in shame*
7. Did I mention the Beaujolais? Okay. Good.
8. Totally unrelated but, yay! Going to see The Decemberists tomorrow night and I can't wait! Updated with my pics from last night here, if you're interested…
And here's a link to everyone's awesome posts.
Okay. On with the pics!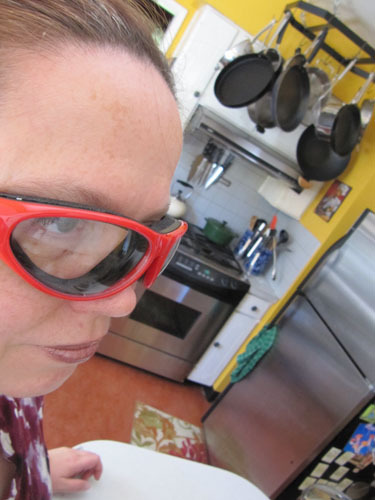 Onion Goggles donned and ready for danger.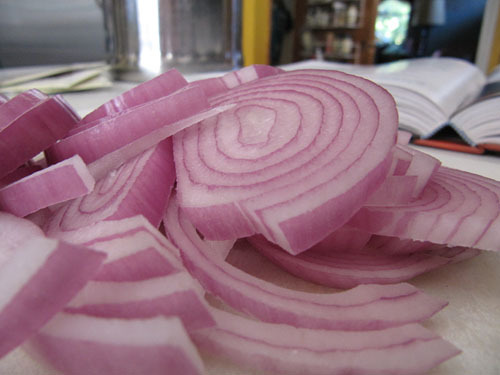 A mountain of red onions.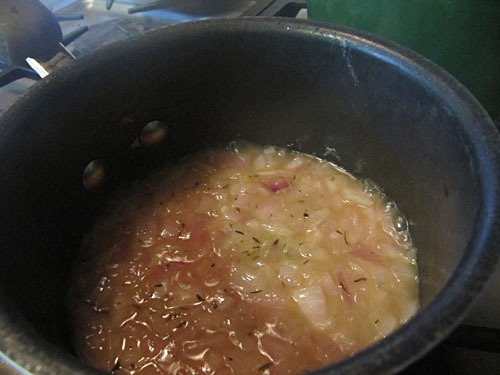 Red onions, water, butter, thyme, balsamic and a bit of sugar.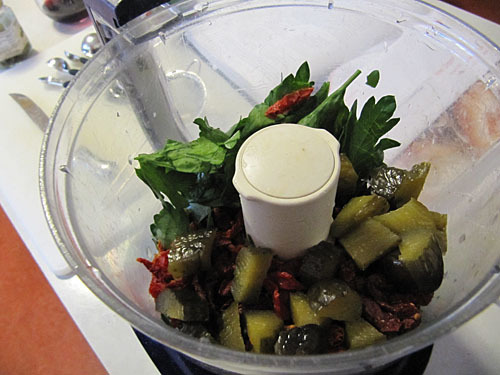 All the what-not ready to get chopped up in the processor.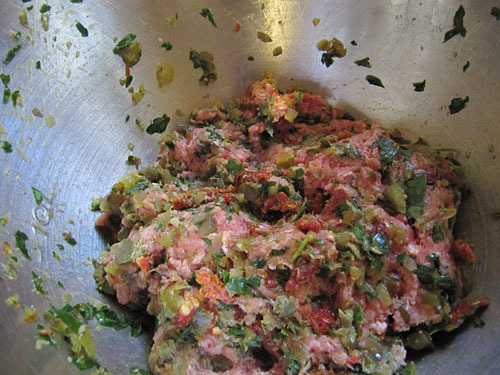 Ready for burgers to happen.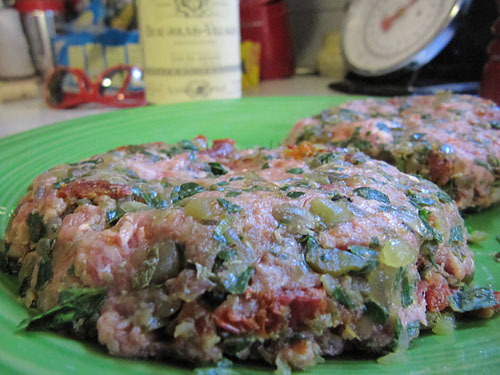 Patties formed, wine opened, ready for fire.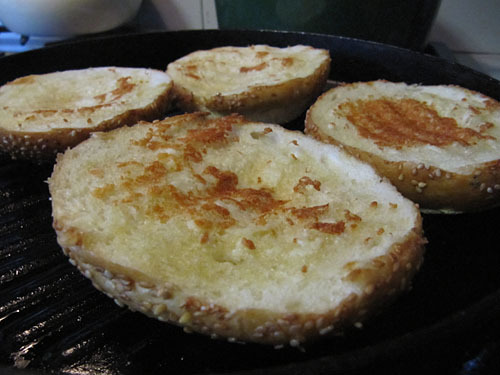 Toasting buns with Parmesan cheese.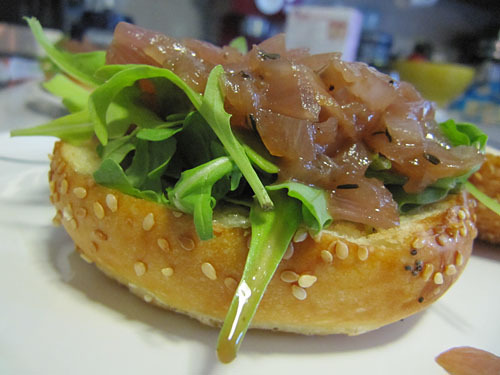 Buns. Check. Arugula. Check. Onion Marmalade. Double-check.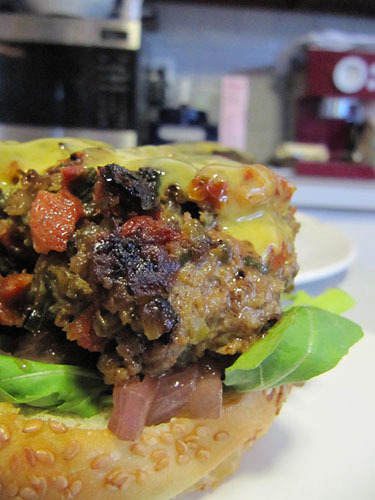 And we have burgers, people.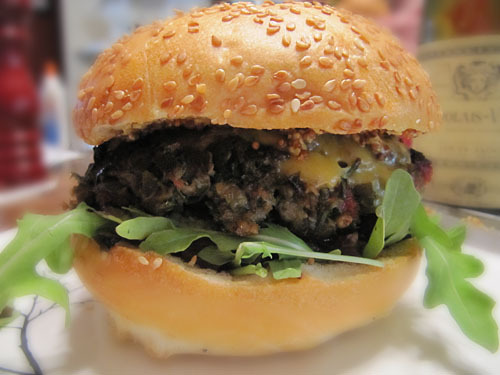 I love how there's a bottle of glue on the table from an earlier craft project…