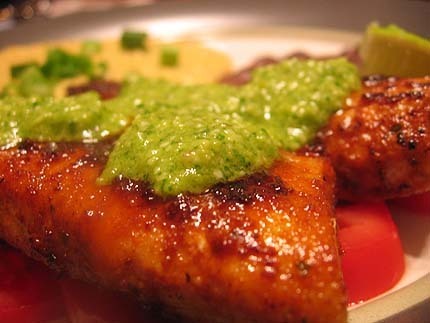 Yesterday, Michael Ruhlman posed a question on Twitter as to why food bloggers cook. It's short and bullet-pointed, but this is why I cook.
It's fun and relaxing (especially if you have a glass or two of wine while cooking).
Otherwise, my husband would eat dry ramen noodles & take-out burritos. (Probably not all the time, but sometimes, yes.)
I love eating.
It's a creative outlet.
It seems familiar and comforting — I have fond memories of my mother and I watching Julia Child on TV every Saturday afternoon.
It's healthier. I know what I am eating and how much fat/salt is in there. And, if there is a lot of fat in there, I put it there on purpose. Ha!
The successes are really great feeling. When I baked my first loaf of French bread, (last month!!) even if it wasn't perfect, it was still recognizable as bread. And it tasted like bread. That was so awesome.
Bonus Question Why I blog about it:
It's nice being part of an online community of people who are passionate about food and love cooking too. I also just really, really like taking pictures of food.