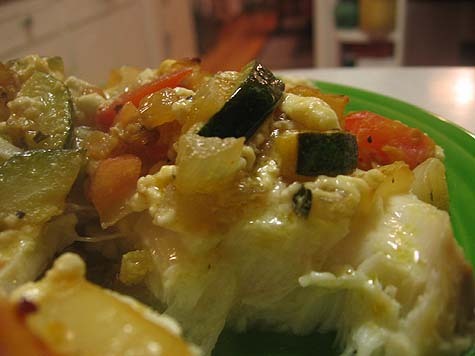 This is a great, quick meal. I found this recipe online, at Bigoven.com when I was looking for something to do with frozen halibut steaks.
Sometimes I make this at night (not even for dinner) and we take it for lunches the next day. It reheats well and is always tasty. Plus, best of all, it is a great use for the wild, frozen halibut steaks that they have at Trader Joe's. Thus, it qualifies as a Cheap Fish Project.
If you do use steaks, just cut the skin off if you prefer (I do) and defrost if your fish is frozen. You could of course, use fillets here but it works just wonderfully with the steaks.
Mediterranean-Style Baked Halibut Steaks
Adapted from a recipe on Big Oven
1 tbsp olive oil + more for baking dish
1 small zucchini, chopped
1/2 white onion, diced
2 cloves garlic, minced
1/4 tsp dried thyme or oregano
1/4 cup white wine
1 small tomato, diced
1/4 cup crumbled feta cheese
salt & pepper
2 6-oz halibut steaks
If your halibut is not defrosted, you can do that in some cold water. Just submerge the package for 15 or so minutes and that should do it.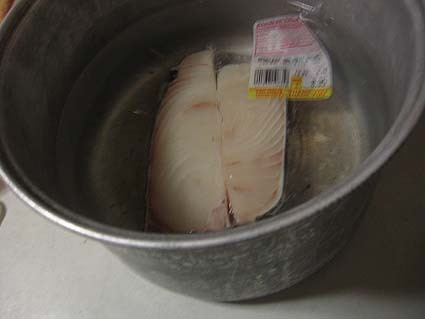 Preheat oven to 450 degrees F. Lightly oil a baking dish.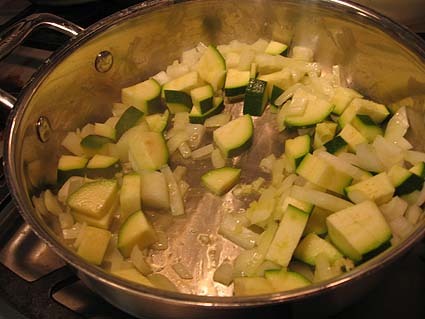 Heat olive oil in a medium saucepan over medium heat. Add zucchini, onion, thyme, and garlic. Cook and stir 6-7minutes, or until tender and getting some color.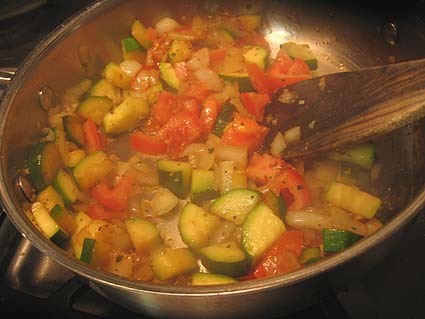 Add the wine, and tomatoes and mix to combine. Stir in the feta. Salt & pepper to taste.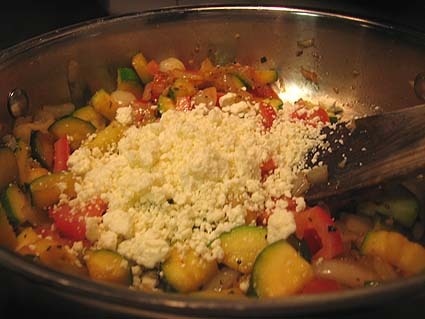 Arrange halibut steaks in a single layer in the prepared baking dish.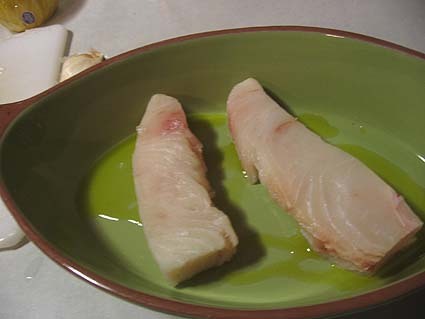 Spoon equal amounts of the vegetable-feta mixture over each steak.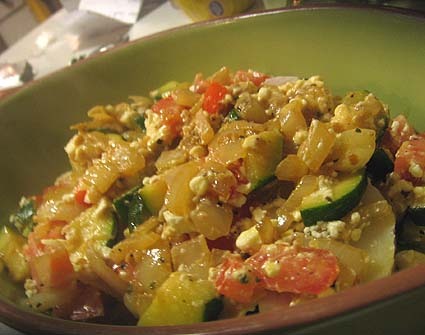 Bake 10-15 minutes in the preheated oven, or until fish is easily flaked with a fork.