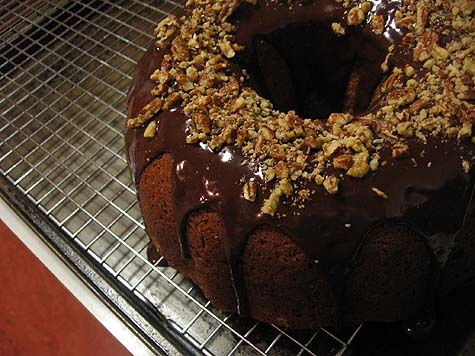 This was an experiment that I took to work for a Halloween party last week. It was an extra fun cake to make, as I had just bought myself a new bundt cake pan in honor of National Bundt Cake Day coming up on November 15!
Where did I learn that bit of trivia? Why here: Food Librarian's 'I Like Big Bundts' extravaganza! Now that is an awesome task right there. While I am not delightfully crazy enough to make a bundt a day, I did make one — this Sour Cream Pumpkin Bundt with a Streusel-y inside.
The recipe is from Libby's (the makers of canned pumpkin), although I used a can of Trader Joe's Organic canned pumpkin. The cake turned out so well! I added orange zest, pecans and a few more spices to the streusel and I also used a chocolate ganache as a glaze, rather than a traditional powdered sugar icing.
Sour Cream Pumpkin Bundt Cake with Streusel
recipe adapted from Libby's
Streusel
1/2 cup packed brown sugar
1 tsp ground cinnamon
1/4 tsp ground ginger
1/8 tsp ground cloves
1 tsp orange zest
2 tsp unsalted butter
1/4 cup chopped pecans
Cake
3 cups all-purpose flour
1 tbsp ground cinnamon
2 tsp baking soda
1 tsp salt
2 cups granulated sugar
1 cup (2 sticks) unsalted butter, softened
4 large eggs
1 cup canned pumpkin
1 cup sour cream
2 tsp vanilla extract
Glaze
1/2 cup heavy cream
4 oz dark chocolate chips
1/2 tsp orange zest
Optional: 1/4 cup finely chopped pecans
Preheat oven to 350 degrees F. Grease and flour 12-cup Bundt pan.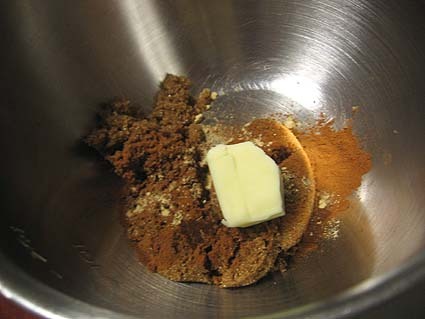 For streusel: Combine brown sugar, spices and zest in small bowl. Cut in butter with pastry blender or two knives until mixture is crumbly. Add pecans.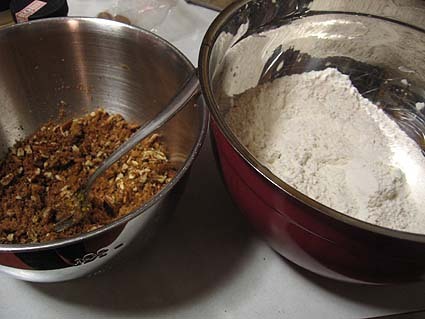 For batter: Combine flour, cinnamon, baking soda and salt in medium bowl. Beat granulated sugar and butter in large mixer bowl until light and fluffy.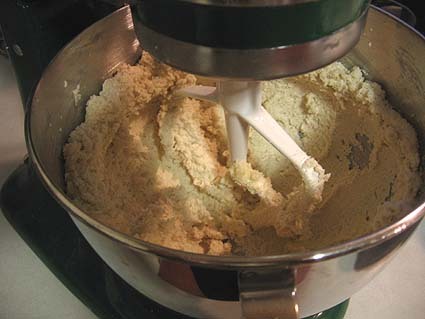 Add eggs one at a time, beating well after each addition.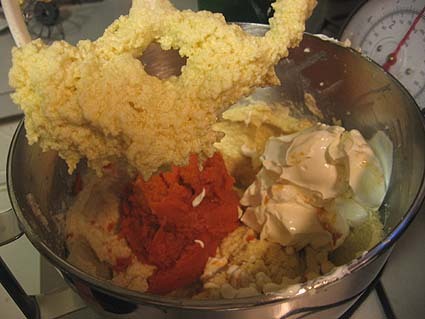 Add pumpkin, sour cream and vanilla extract; mix well. Gradually beat in flour mixture.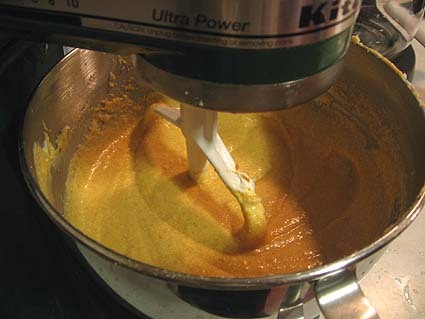 To assemble: Spoon half of batter into prepared pan. Now, here after making this once, I think it would be easier if after you put half the batter in the pan, you take a spoon and make a little indentation around the middle of the batter for the streusel.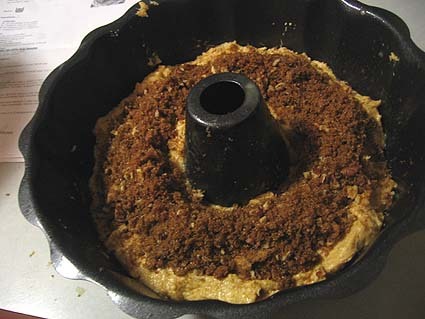 So, you can try that and then carefully sprinkle streusel over batter, not allowing streusel to touch sides of pan.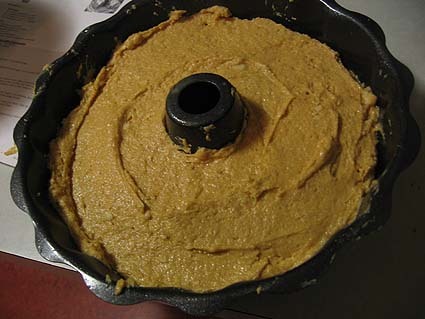 Top with remaining batter. Make sure batter layer touches edges of pan.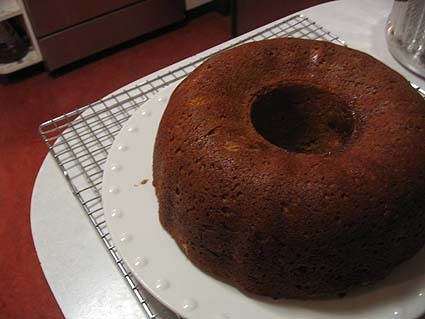 Bake for 55 to 60 minutes or until wooden pick inserted in cake comes out clean. Mine baked for 60 minutes. Cool for 30 minutes in pan on wire rack. Invert onto wire rack to cool completely.
Make Glaze:
Place chips and zest in a bowl. Heat the cream in a pot until it just comes to a boil. Remove from heat and pour oven chocolate and orange zest. Let sit for about 30 seconds then stir until, all the chocolate is melted. Let cool for a few minutes.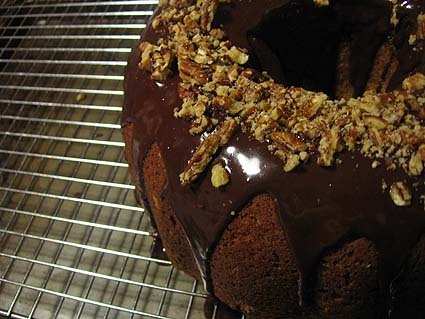 Set cooled cake over a wire rack set over a baking sheet. Drizzle glaze over cake and sprinkle pecans over top. Let glaze cool and harden.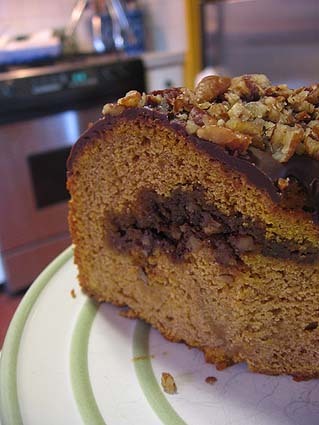 Eat.