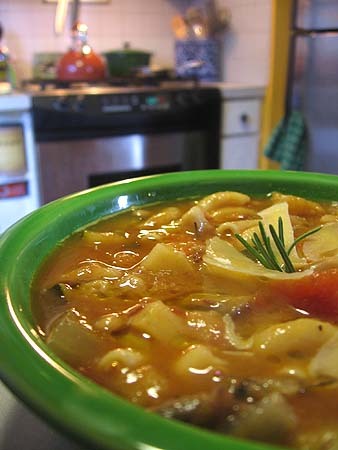 I used the recipe "Super Quick Minestrone" by Michael Chiarello as the base recipe for this. Of course, since it was cooked it the crockpot, it wasn't super quick. It was moderately lengthy. But so, so, good. Especially as we were in the 30's last night and I had to put flannel sheets back on the bed. Hello? April? Are you there? Jeez.
Anyway, I added mushrooms and oregano and started with dried beans here. The house smelled wonderful while this was cooking. But really, when you start with pancetta, garlic and olive oil would you expect any less?
Crockpot Minestrone
1 cup dry cannellini beans
Extra-virgin olive oil
6 cups chicken stock
1/4 pound pancetta, diced
6 medium garlic cloves,minced
1 white onion, diced
1 medium celery stalk, diced
2 medium carrots, diced
1 sprig rosemary
1/2 tsp dried oregano
1 dried bay leaf
1 28 oz can diced tomatoes
2 medium zucchini, diced
12 cremini mushrooms, quartered
2 small yellow or red potatoes, diced
Salt and freshly ground black pepper
3/4 cup tubetti pasta, or other small pasta shape (I used wheat elbow macaroni)
Optional: 1 cup freshly grated Parmesan
Quick soak your beans — rinse and pick through. Add to a pot, cover with water and bring to a boil. Let sit and hour. Drain and set aside.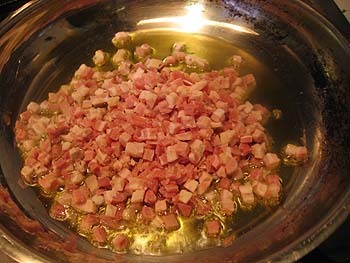 In a saucepan, heat 1/4 cup olive oil. When the oil is hot but not smoking, add the pancetta and cook until it begins to brown, 3 to 4 minutes, turning occasionally.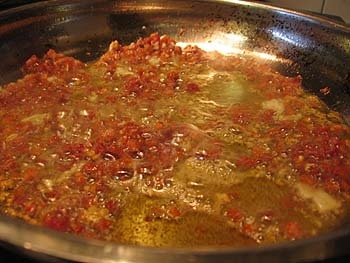 Add the garlic and cook until it begins to brown, about 1 minute, stirring occasionally. Turn off heat and add the pancetta and browned garlic to your crock pot, leaving some of the oil in the pan.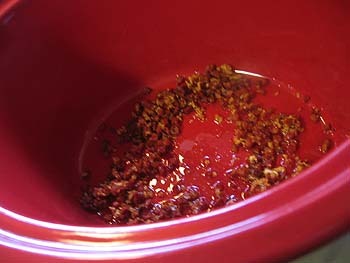 Add the zucchini and bay leaf to the crockpot.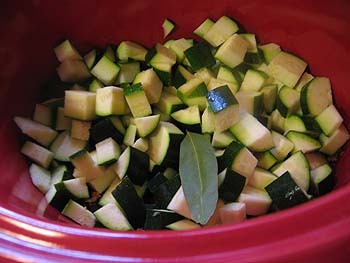 Return the pan to the heat and add the onion, celery, carrot and mushrooms. Let saute about 5 minutes. Add the rosemary spring and move around a bit with a spatula.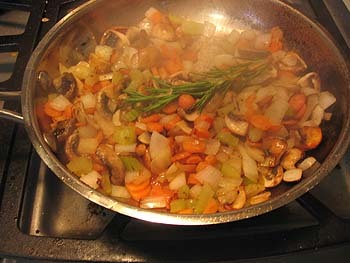 Okay, add it all into the crockpot, all the oil too. Next, add your drained beans, dried oregano and diced potatoes to the crockpot.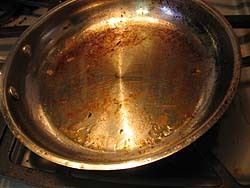 Now, if you are like me, your stovetop pan will be kinda brown on the interior — all the good stuff from everything you sauteed there. Wait! You can get that off and add it too. Put some heat under your pan and add about 1 cup of your chicken stock. Scrape up the brown bits with a wooden spoon. Pour it all into the crock pot, along with the rest of the stock and the canned tomatoes.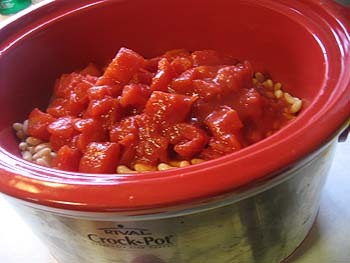 Cover the slow cooker and give it about 7.5 hours on low.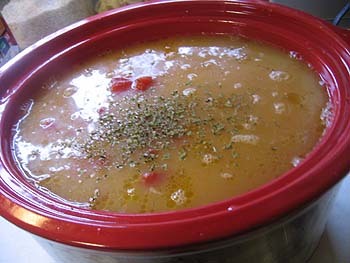 Add your pasta about 1/2 an hour before you want to eat it.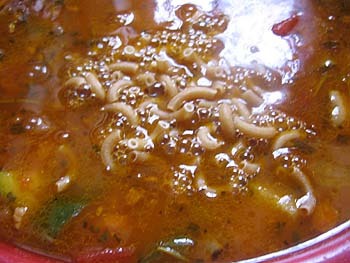 After 8 hours total, taste and adjust seasonings, adding salt and pepper. Serve warm with Parmesan and olive oil.