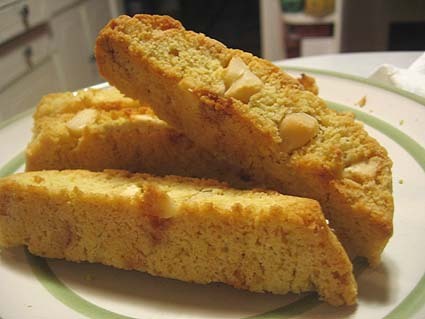 I have always been a little intimidated by biscotti-making — I think the double baking, mostly. I finally gave it a try last weekend and was very pleased with the results. I did notice that after the first baking, my biscotti were quite spread out. That concerned me a little but when I sliced them to bake again, they were just fine.
I added orange zest to the original recipe but otherwise followed it exactly!
White Chocolate Macadamia Nut Biscotti
Recipe from the book, Biscotti, by Lou Seibert Pappas
1/2 cup butter
3/4 cup sugar
2 eggs
1 teaspoon vanilla extract
2 tablespoons Amaretto
1 tsp orange zest
2 cups plus 2 tbsp AP flour
1 1/2 teaspoons baking powder
1/2 teaspoon salt
2/3 cups macadamia nuts
2/3 cup white chocolate chips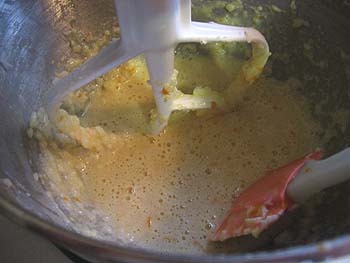 Using either a stand or hand-held mixer, cream the butter and sugar until light and fluffy. Beat in eggs, vanilla, orange zest, and Amaretto liqueur. In a bowl combine flour, baking powder and salt. Add to creamed mixture, mixing until blended.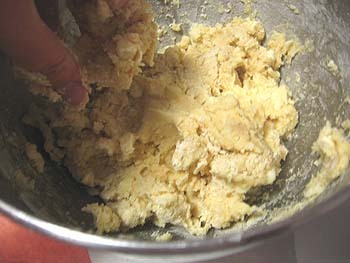 Fold in nuts and chocolate chips. Divide dough in half. On a greased and floured baking sheet pat out into two logs about 1/2-inch high, 1 1/2-inches wide and 14-inches long, spacing them at least 2-inches apart. I didn't actually get out a ruler and measure here, but I think mine were about this size. I would space them a little more than 2 inches apart next time, though.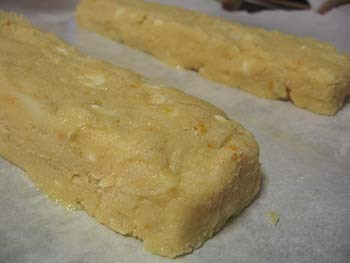 Bake in the middle of a preheated 325 degree oven for 25-30 minutes or until lightly browned.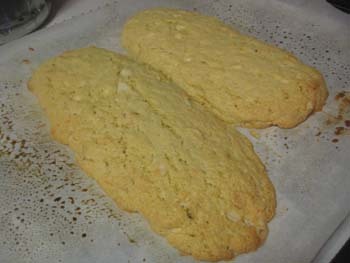 Transfer from baking sheet to rack. Let cool for 5 minutes. Place on a cutting board. With a serrated knife slice about 1/2-inch thick.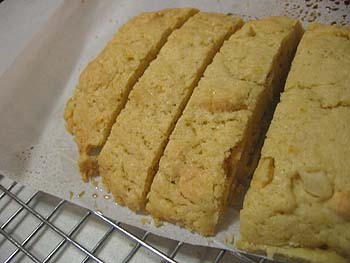 Place slices upright on the baking sheet and return to the oven for about 8-10 minutes longer to dry slightly. Let cool on rack.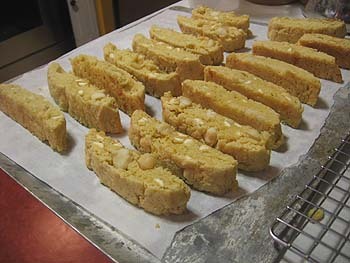 Store in a tightly covered container.