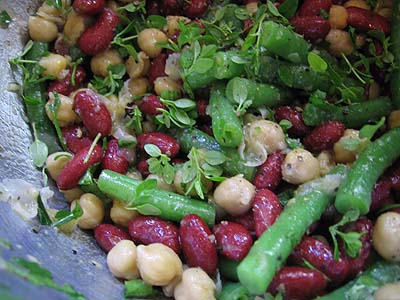 We recently did a first grilling of the season test by making two huge, juicy cheeseburgers. There are no pictures of the cheeseburgers because I did not trust jwa with my plate so that I could go get the camera. Plus, it was so delicious I did not want to leave it. Sometimes, this is what happens when you have an awesome cheeseburger meal.
To accompany the cheeseburgers, I threw together some lemony and herby three bean salad. This recipe is based on one I found at Whole Foods Market.
Thee Bean Salad
1 can kidney beans, drained
1 can garbanzo beans, drained
1 big bunch of green beans, trimmed and steamed until tender
1 tbsp fresh thyme, chopped
1 tbsp fresh chives, chopped
Dressing
4 tbsp extra virgin olive oil
1 tbsp white wine vinegar
1 tbsp fresh lemon juice
1 clove garlic, minced
1 tsp sugar
salt & pepper to taste
pinch of crushed red pepper flakes
Mix all salad ingredients together.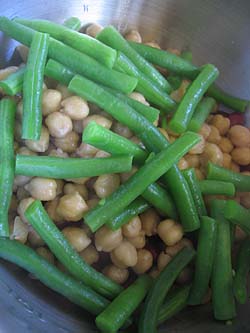 In a separate bowl, whisk together all dressing ingredients. Toss over the salad beans. Adjust seasonings and oil-to-vinegar ratio to taste. Let it all meld in the refrigerator for at least 3 hours before serving.
Next, start the grill…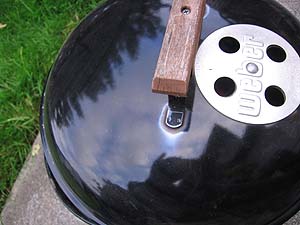 Friday's post will involve a drink recipe. Woo!