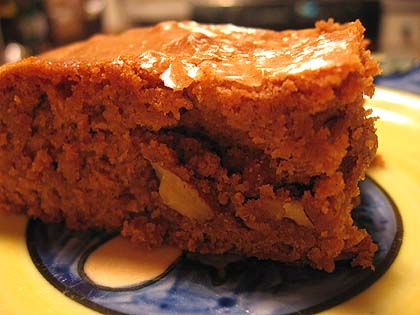 This month's Sugar High Friday is Sweet Seduction and is hosted by Confessions of a Cardamom Addict. In honor of the theme, I have made a batch of brownies that have a little bit of everything. Sugar. Spice. Chocolate. Nuts. Coffee. Something for everyone — hopefully one of those ingredients will work for you (or your intended).
This recipe is kind of based on something a co-worker brought into work during the holidays — except different. After finding a recipe that was similar to those gingerbread brownies, I added espresso, pecans and extra chocolate chips and the result was a little spicy, a little chocolatey, very moist and completely addictive.
I bet if you baked someone a batch of these you could have your wicked way with them. Or something like that… Or maybe just sit on the couch, turn out the lights, snuggle and watch Tron together. It's all good.
Chocolate, Gingerbread and Pecan Brownies
3/4 cup milk chocolate chips
1/2 cup butter (softened)
1 cup AP Flour
2 large eggs
3/4 cup granulated sugar
1 tsp instant espresso
1/2 tsp ground ginger
1 tsp ground cinnamon
1/4 tsp ground nutmeg
1/4 cup toasted pecans
pinch of salt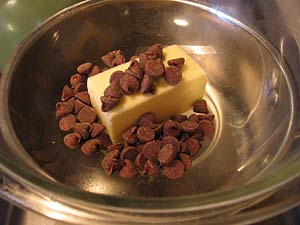 Preheat the oven to 325 degrees. Melt the butter and 1/2 cup of the chocolate together in a double boiler (or some sort of glass/metal bowl set over simmering water). Stir in the espresso and set aside.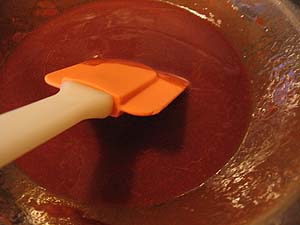 Combine eggs, sugar and spices (salt too) and place in an electric mixer — mix until it gets all ribbon-like.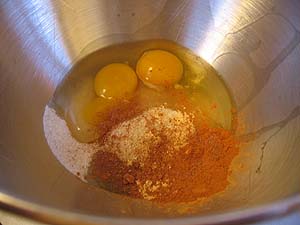 Mix the chocolate and butter mixture into the sugar and egg mixture. Sift flour and combine into brownie mixture in 1/3 increments continue to fold until well incorporated. I just used my stand mixer for this part too. Add the 1/4 cup remaining chocolate chips and the pecans. Mix just to combine.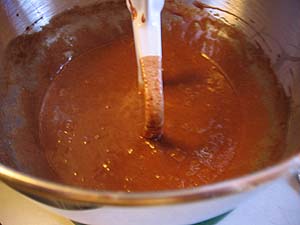 Pour into a buttered and floured 9 inch X 9 inch baking pan. Bake at 325 degree oven and rotate every 15 or so minutes. Continue cooking for 35-40 min.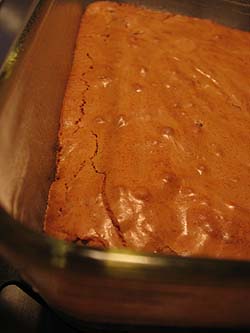 The top should be all nice and crinkly when you remove from the oven. Test for doneness with a toothpick. Let cool and then cut into pieces.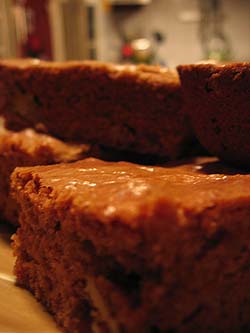 Enjoy with someone you love. Thanks again to Confessions of a Cardamom Addict for hosting this month's event!