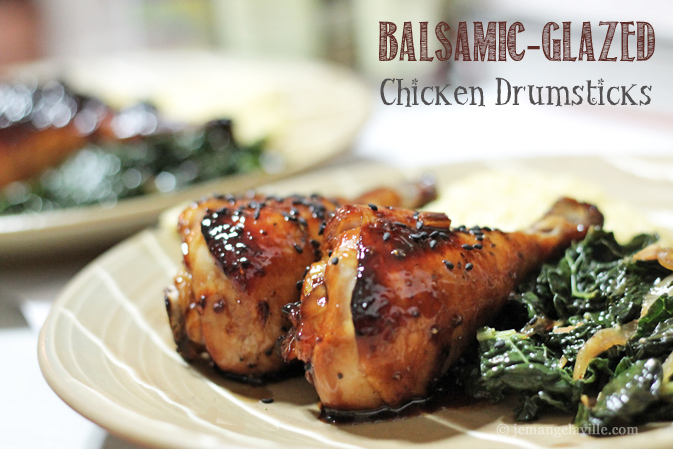 Is it too early for a sensible post yet? Sensible as in a recipe that isn't drenched in cream, butter, cheese, and other holiday food extravagances? Sure, there's some honey and brown sugar in this, but compared to what we've all probably been eating lately, this is a pretty healthy meal. Especially if you add some sauteed chard and just a little bit of creamy polenta on the side.
This is a great, relatively quick and inexpensive meal to have in your repertoire. And there's no need to use fancy balsamic here, just a cheap bottle will do fine as you're reducing it later. I have a huge bottle of the Safeway brand I keep specifically for marinades and reductions.
You could also easily make this with chicken thighs (should be about the same time, but check with a thermometer) or whole legs (add a few minutes).
Also, hey — Happy (Almost) New Year, everyone!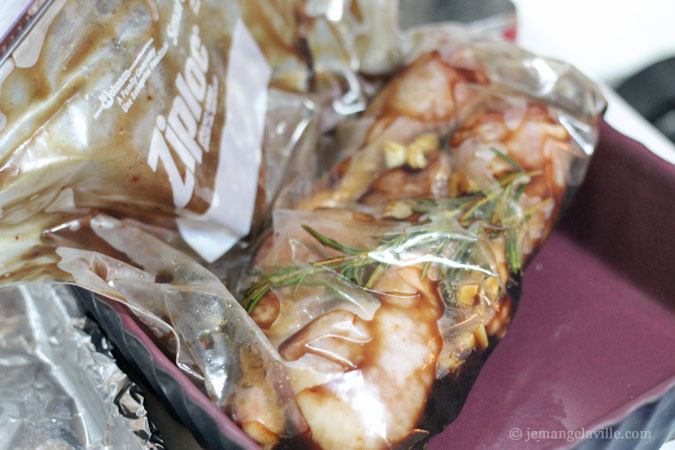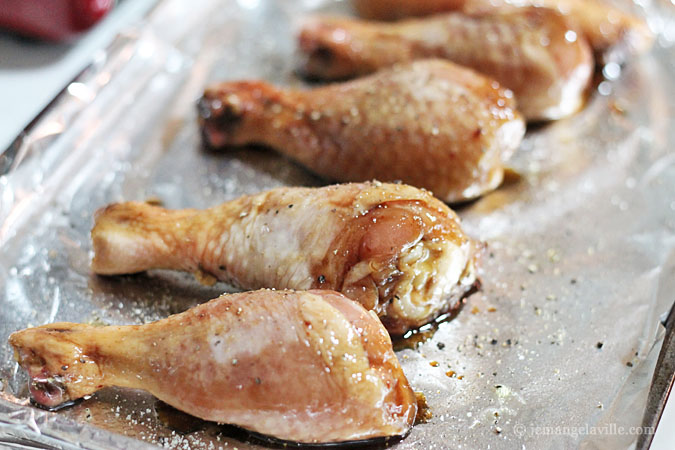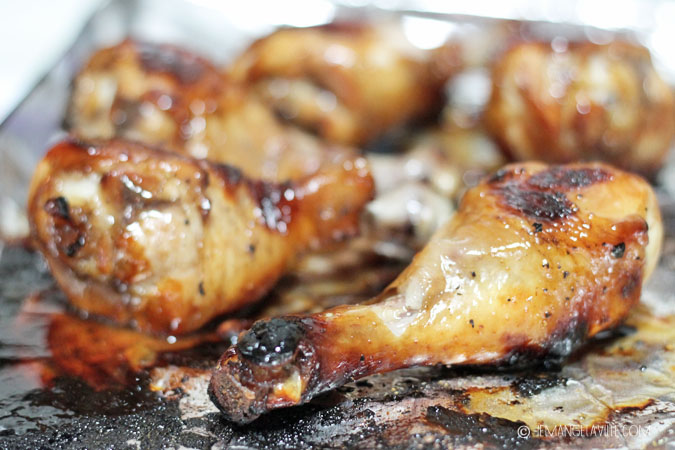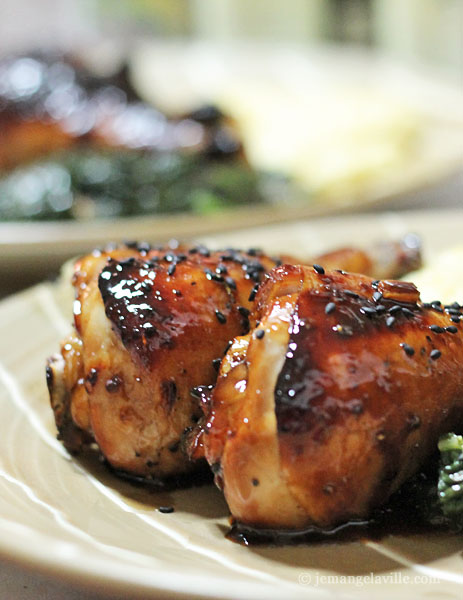 Balsamic-Glazed Chicken Drumsticks
Adapted from a recipe by Giada De Laurentiis; serves 3-4
1/2 cup Balsamic Vinegar
1/2 cup Honey
2 tbsp Brown Sugar
1/4 Soy Sauce
1/4 tsp Red Pepper Flakes
2 sprigs of Rosemary
5 Garlic Cloves, halved
6-8 Chicken Drumsticks
2 tsp toasted Sesame Seeds
Combine the balsamic, honey, brown sugar, soy sauce, rosemary sprigs, and garlic cloves, in a large, re-sealable plastic bag. Shake and squeeze the contents of the bag to dissolve the honey and the brown sugar. Add the chicken drumsticks to the bag and seal with as little air as possible in the bag. Place in the refrigerator and marinate for 2 hours.
Preheat the oven to 425 degrees F. Place the chicken drumsticks on a foil-lined baking sheet. Bake until the skin is caramelized and very dark in spots, about 30 minutes.
Meanwhile, place the leftover marinade in a small saucepan. Bring the marinade to a boil (in order to kill bacteria) and reduce the sauce until thickened and glaze-like, about 10 minutes. Drizzle some of the glaze on the cooked chicken. Place the chicken on a serving platter. Sprinkle with the sesame seeds (I used black because that's what I had, but white sesame seeds would look even nicer)!