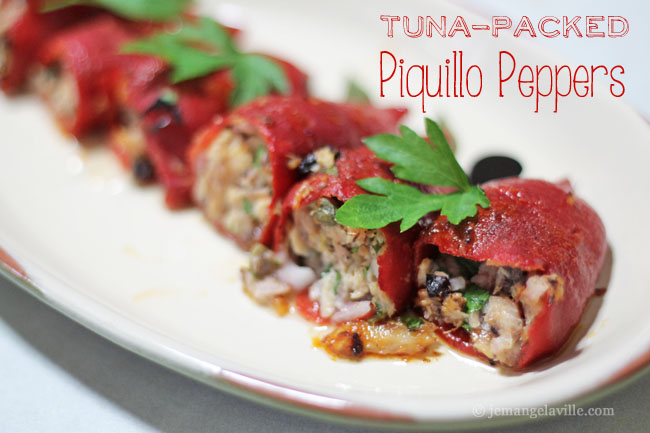 This post will be fairly short and sweet as I'm on location in Seattle for IFBC tonight. In fact, just now, coming back up to my hotel room, I walked right past Dorie in the lobby!
Anyway, I liked these peppers a lot. I ended up using a can of Trader Joe's smoked trout for the tuna, but only because I had that and I didn't have any tuna (and it seemed close enough). Plus, I think the smoked fish complimented the peppers quite well. The only other thing I did differently, is that I sprinkled my peppers with a little smoked paprika before putting them under the broiler.
Oh yeah, and I added garlic to the fish-olive-lemon-parsley mix. My photos are below and here's a link to everyone's posts.
And as always, recipe's for French Fridays with Dorie can be found in the cookbook, Around my French Table by Dorie Greenspan.