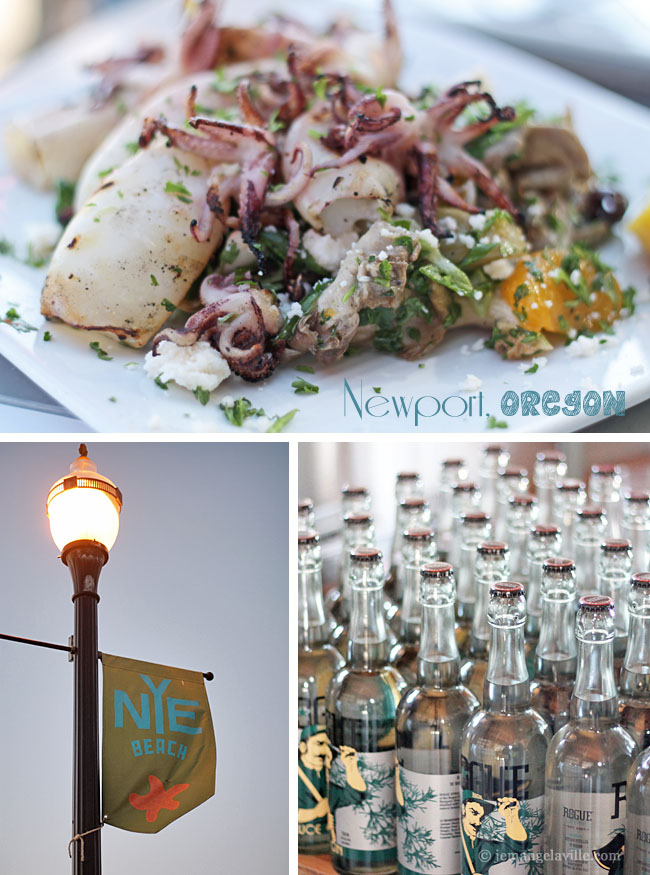 This is going to be quite the photo-heavy post. A couple of weekends ago we were lucky to have a long four-day weekend in Newport, Oregon. We rented a condo right on Nye Beach and spent those four days walking on the beach, eating, drinking at Rogue, and going to the Aquarium. And best of all, it was even sunny every day!
Some of the places that we went to that I don't have photos from include: Panini Bakery – 232 NW Coast St (lattes, pizza, breads!), Nye Beach Market – 526 NW Coast St (crab cakes!), April's at Nye Beach – 749 NW 3rd St (great dinner!), Carl's Coffee – 715 NW Beach St, Cafe Stephanie – 411 NW Coast St (breakfast!). They are all recommended.
The places we ate at or went that are shown below are: Seal Rock, Saffron Salmon – 859 SW Bay Blvd., Oregon Coast Aquarium – 2820 SE Ferry Slip Rd, Rogue Ales – 748 SW Bay Blvd (take the distillery tour!), and Local Ocean – 213 SE Bay Blvd (highly recommended! Especially the calamari and halibut).