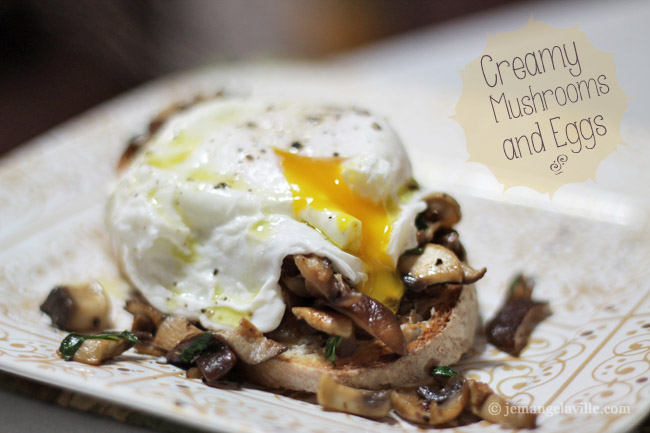 Well, I think this French Fridays with Dorie is one of my favorites! But, I did change a lot of things. This was mainly due to what I had on hand and what I didn't want to go buy specifically for this recipe (cream, brioche).
I used some roasted garlic ciabatta that I had in the freezer and instead of cream, I added a little marsala wine to the mushrooms. It just seemed that with butter and egg yolks, the cream really wasn't necessary. What is it with the French and cream?
I would love to make this sometime for brunch, with two slices of toast and two eggs per person and potatoes on the side. And mimosas.
Oh and as an endorsement that will mean nothing to anyone that doesn't live in the Portland area, these eggs from Champoeg Farm are the best eggs I have ever used. I can usually find them at the New Seasons on Division (but not other New Seasons for some reason). And I just found out they do farm tours on Sunday. I am so doing that this summer.
Oh and one more note. I was not crazy about the mint in the mushrooms. I think next time I will just double the rosemary or throw in some garlic.
Anyway, my photos are below and here's a link to everyone's French Fridays with Dorie posts.