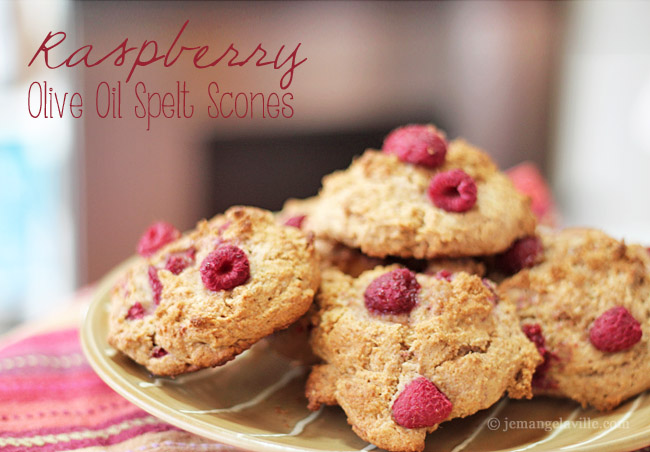 These are oddly delicious little scones that are great as a quick breakfast or afternoon snack. Odd mainly because the dough is very wet and sticky so that you can't really pat it down and either cut the scones into wedges or circles like normal. You sort of have to scoop the dough out like cookies. I've also really been digging the spelt flour lately. These are just the first in a long line of biscuits and breads I've been experimenting with lately. Hopefully more on that soon.
The original recipe for these scones used agave nectar, but I prefer using honey or maple syrup. Both substitutions seem to work very well. I've also successfully made these scones with different berries — blackberries and blueberries.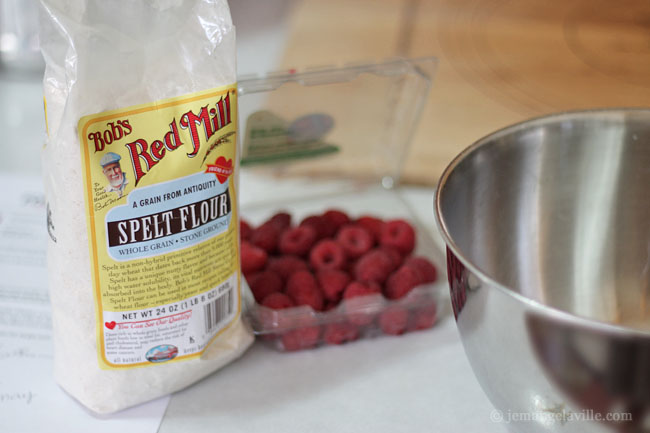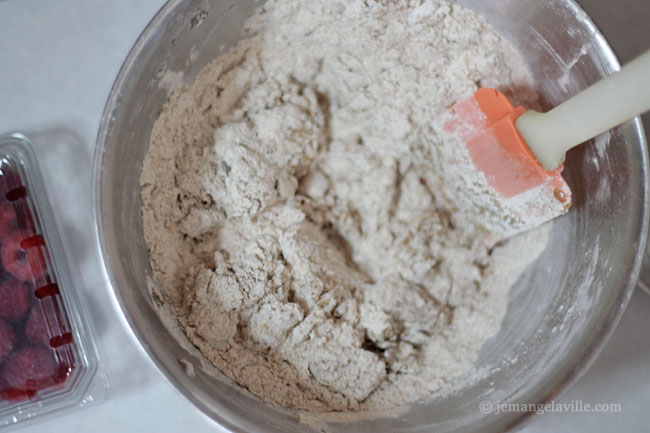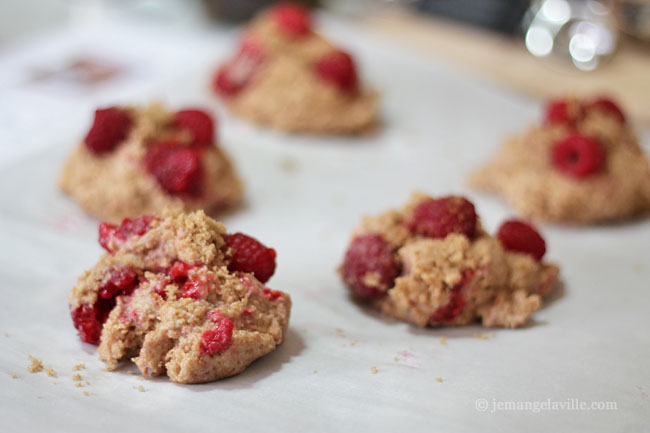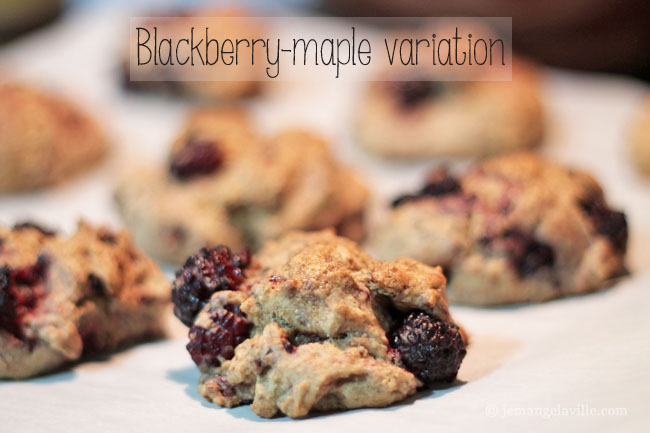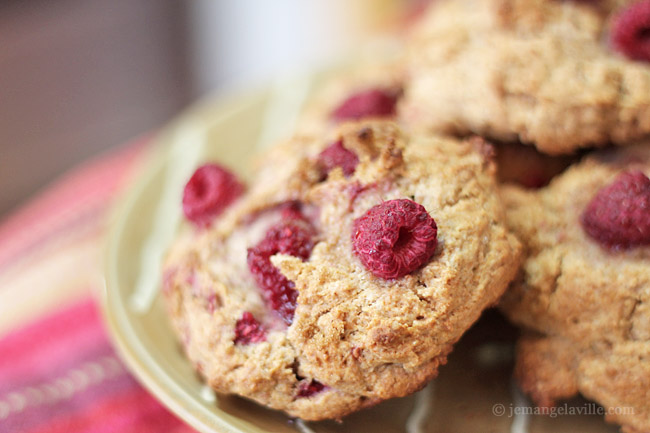 Raspberry Olive Oil Spelt Scones
Adapted from a recipe in Food & Wine magazine
2 cups spelt flour
1 tbsp baking powder
1/2 tsp salt
1/3 cup olive oil
1/3 cup honey (or maple syrup or agave nectar)
1 tbsp vanilla extract
1/3 cup hot water
1 cup fresh raspberries (or blackberries or blueberries)
1 tbsp sugar (optional)
Preheat the oven to 375 degrees F. Line a baking sheet with parchment paper. In a bowl, whisk the spelt with the baking powder and salt. Stir in the oil, honey and vanilla. Stir in the hot water, then the raspberries.
Scoop 8-10 mounds of batter onto the prepared baking sheet and then lightly sprinkle with a little sugar, if desired. Bake the scones for 20 minutes, or until golden. Let the baking sheet cool completely on top of a rack.