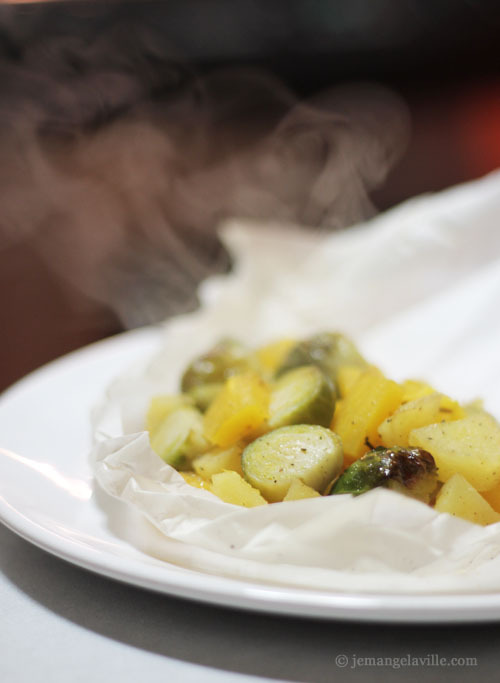 Okay, I'll admit it — I was a little skeptical about this French Fridays with Dorie. Not because of the brussels sprouts or the squash, because I really like both of those vegetables, but because they were steamed. Why steam vegetables, when you can roast them? Needless to say, I am not a huge fan of the steamed vegetables. But, I set my vegetable preparation beliefs aside and I made the recipe pretty much as written and well, I really liked this one.
A couple of notes: Instead of a sage leaf in each packet, I used some dried sage tossed in with the salt, pepper and olive oil. For the butternut squash, I substituted a small delicata squash. And finally, I used the parchment paper heart method for the en papillote-ing.*
I believe I'll even try making this one again, but add a piece of fish to the bottom of each packet — maybe halibut or salmon. I probably would have tried it this time but I was way too lazy to stop and get fish on my way home from work, which is how a lot of meals end up vegetarian.
As a reminder, all of these FFwD posts are recipes from the cookbook, Around my French Table by Dorie Greenspan. Okay, here's a link to all the posts this week and my photos below!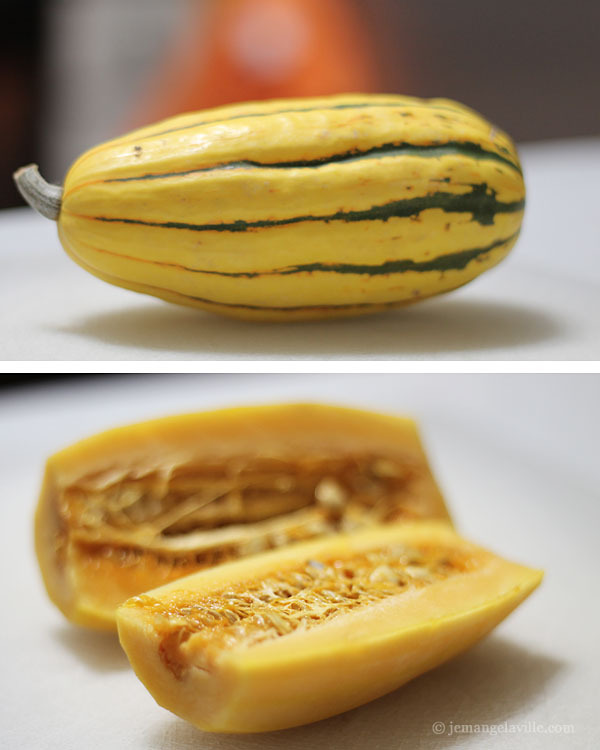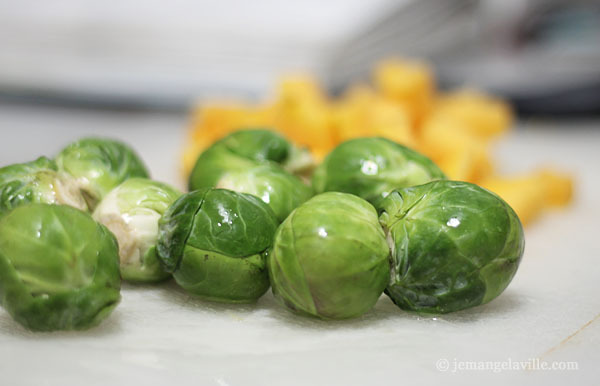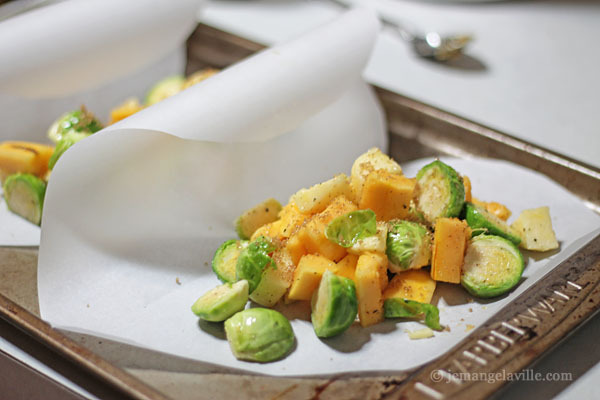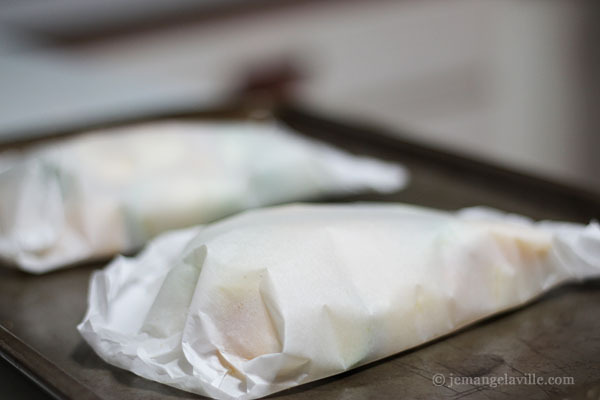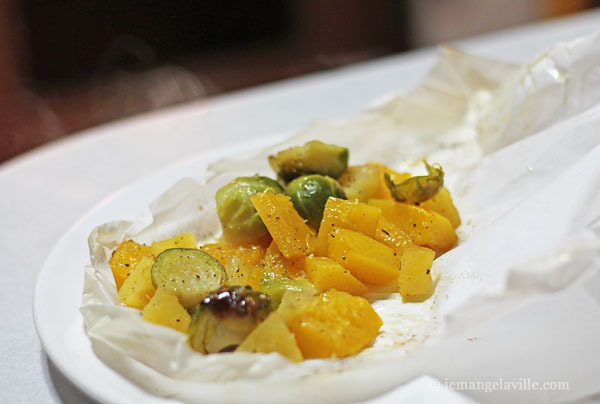 * Fold a piece of parchment in half and cut out a heart. Lay the vegetables on one side, fold over the other side and working around the edge, crimp it shut. Voilà ! A parchment packet ready for steaming.