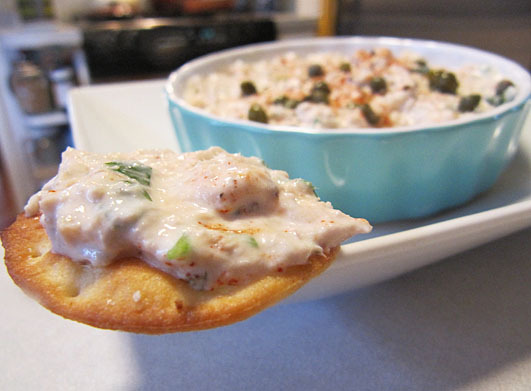 Oh….I tried for this French Fridays with Dorie. I really, really did. I bought sardines. I brought them home. I opened the can. I was not freaked out by the little skin-still-on, headless bodies. No. I took one out and scraped the skin off and was going to take the bones out and then the smell hit me. Still, I was strong. "Tuna smells fishy too."
I got one ready to go and mash up when I thought to myself, "Hmmm, I only have enough cream cheese to do this once. Maybe I'll try a little piece just to make sure. I'm sure it just tastes like tuna or something, it'll be fine. But better to make sure."
Oh my god, I do not like sardines. But, wow, the cat sure does. OF course, I've seen some of the other things she'll eat and well, I'm not sure her approval means all that much. *
I feel like a very bad French Fridays with Dorie citizen but no sardine rillettes for me. Instead….Canned Salmon Rillettes! Hooray!
I hope everyone else had better success with this one than I did. Check out all the blog posts here. My photos of this experiment are below.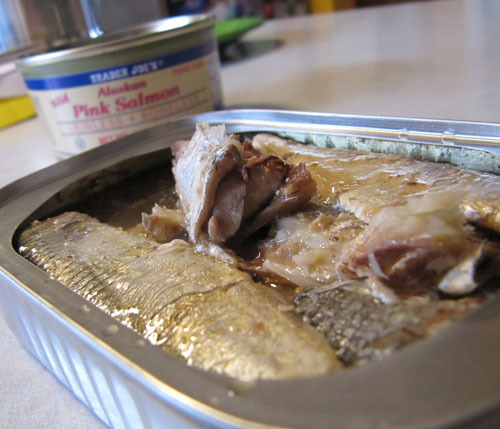 Uhhh, sardines. Canned salmon waits patiently in the background, just in case….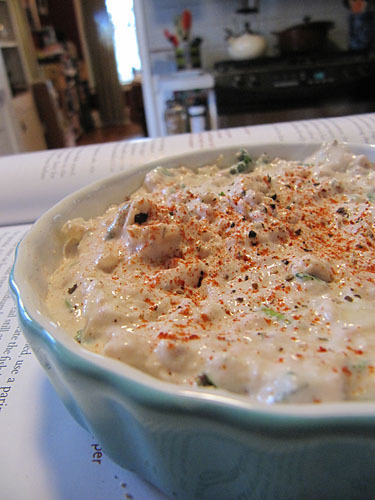 Sardine-less-Fail-Rillettes, with decorative paprika on top!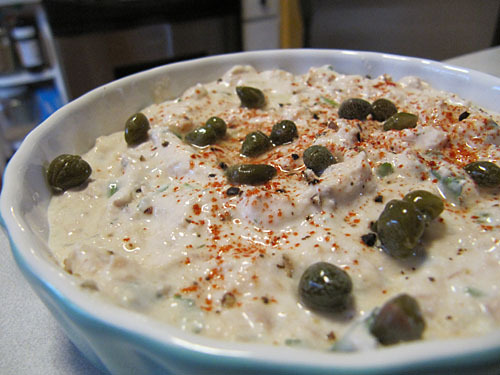 And then also some capers!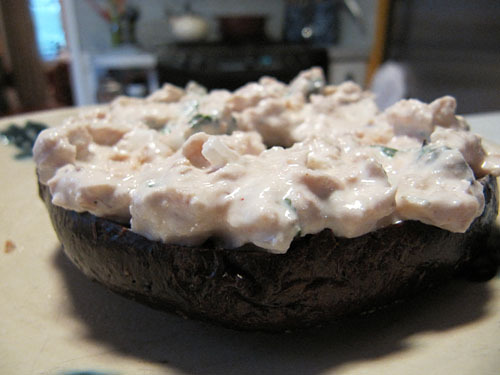 The next morning, on a pumpernickel bagel.

* No offense to anyone who like's sardines! It's not you, it's me! Sardines are just not my thing, I guess.