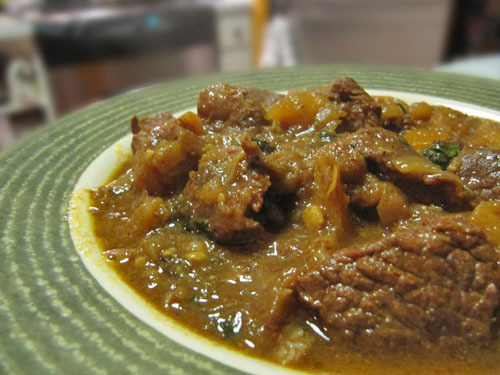 Oh geez, I have been so lazy. I've made a couple of really nice meals lately and been out to dinner twice and I've blogged about none of these things. I need to get my act together here. Let's kick that off with this week's French Fridays with Dorie, shall we?
I am a huge fan of lamb but almost every lamb stew I've attempted I've been disappointed with…until now. I loved this! I'm not sure even why this is the one lamb stew to rule them all, but it was. It just worked for me, you know? I used my sweet curry powder from Penzey's and also ground cardamom seeds (I ground them in the coffee grinder), so the cardamom was very fresh tasting. I also added a pinch of dried ginger and extra garlic. Oh and a dash of cayenne for a little heat. Oh, now that I'm thinking about it, I only added one diced apple. Mainly, because it was a fairly big one.
We had this over some cooked bulgur (normally, I would have gone the rice route, but I had bulgur in the fridge). I also served some garlicky yogurt and toasted flat bread on the side.
We're not supposed to post the recipe for FFwD, but I found it online here, so knock yourself out: Scrumptious Seattle.
Okay, here are links to everyone's posts and here are my pictures!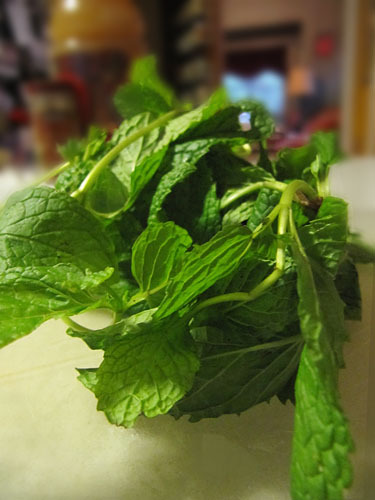 Mint ready to be de-leaved and stems tied together.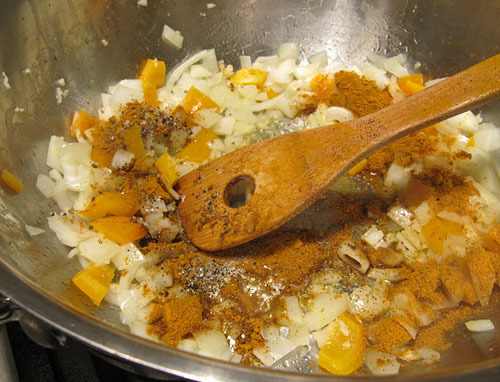 Onions, spices, plus I added a chopped yellow bell pepper to the mix.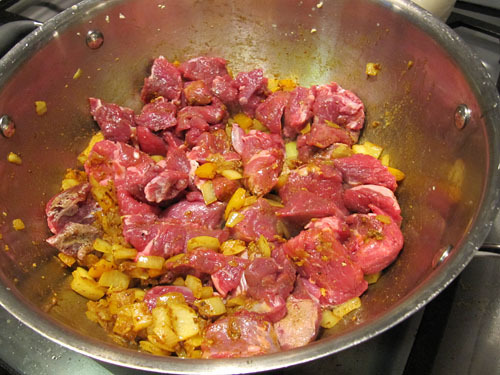 Diced lamb added in. With all the other stuff in the pan, it didn't sear that well, but it seemed to work out fine in the end.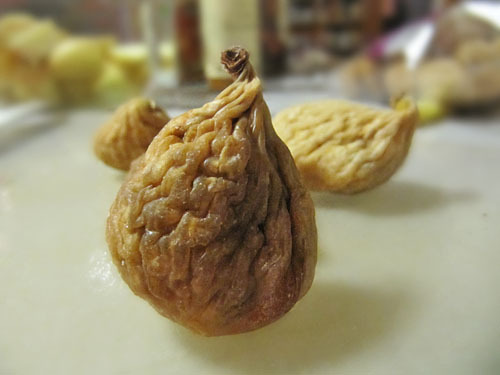 A fig. Calimyrna to be exact.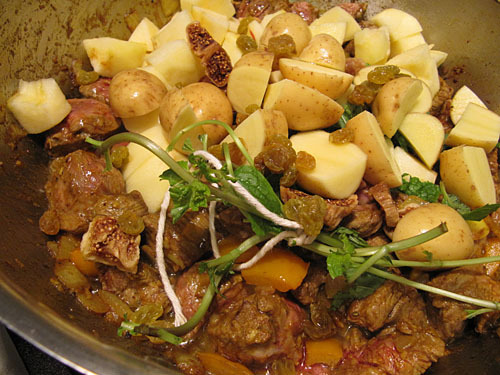 Everything added and ready to braise.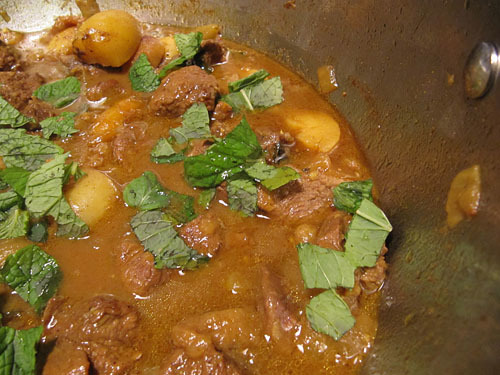 Fresh mint leaves on top, about to dish up.