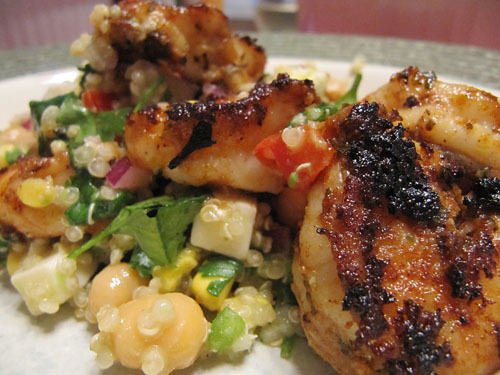 This is a delicious Summer meal in that it is relatively quick and can be served room temperature (or even chilled). We had it recently and there was not a leftover to be had. It was originally a shrimp & salsa-type recipe but I turned the salsa into a salad by adding quinoa, beans, and feta cheese. It was great with some hot sauce on the side and a bottle of cold Sauvignon Blanc.
Okay, I think that's all I got. I haven't gotten too much sleep the last two nights and it appears that's my limit. Bedtime at 8pm? For me, 'fraid so.
Chile Grilled Shrimp with Corn, Avocado & Quinoa Salad
Adapted from a recipe in Steven Raichlen's Indoor! Grilling
1lb large shrimp, peeled and de-veined
1 tbsp chile powder
1 tsp garlic powder
1 tsp ground cumin
1 tsp dried oregano
1/2 tsp Kosher or Sea Salt
Freshly ground black pepper
2 Tbsp olive oil + a little extra for drizzling on the salad
1/2 cup Quinoa
1 ripe avocado, pitted and diced
2 to 3 tbsp fresh lime juice (plus lime wedges for serving)
1 red bell pepper, cored, seeded and diced
1 ear sweet corn, shucked
3 tbsp diced red onion
1 jalapeño pepper, seeded and minced
1/4 cup chopped fresh cilantro
1 can garbanzo beans, drained and rinsed
1/4 cup crumbled feta cheese
Coarse salt (kosher or sea) and freshly ground black pepper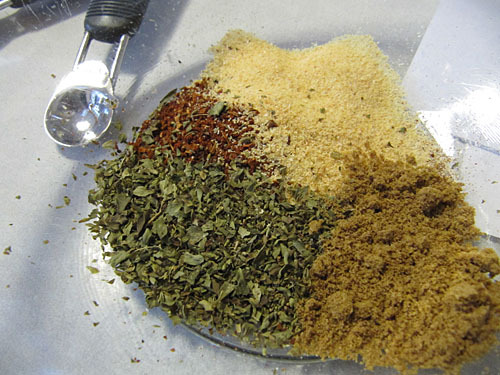 For the Shrimp:
Place the chile powder, garlic powder, oregano, cumin, salt pepper and olive oil in a mixing bowl and whisk to mix. Add the shrimp and toss to coat. Let the shrimp marinate in the refrigerator, covered, for 30 minutes to 1 hour.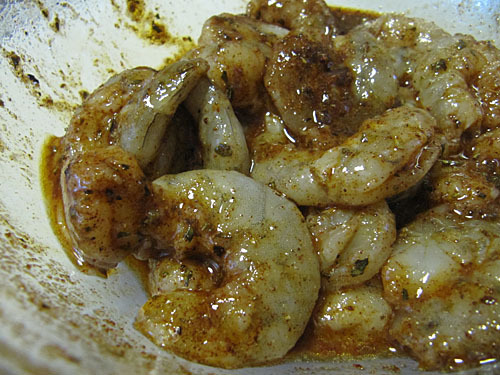 I used a grill pan but you could also grill outdoors. For a grill pan, preheat it over medium heat. And when it's really hot, lightly oil the ridges of the grill pan.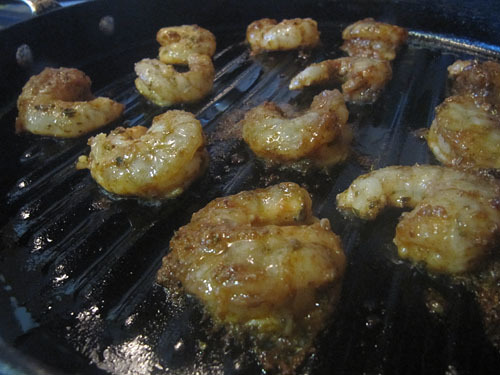 Cook the marinated shrimp 1 to 3 minutes per side. They'll turn pink and hopefully get a little bit of char from the marinade.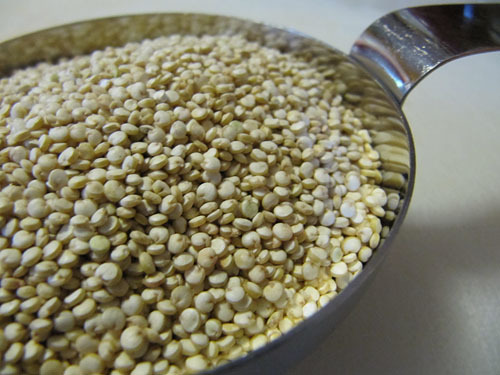 For the Salad:
Cook quinoa according to package instructions (usually, it'd be 1/2 cup quinoa and 1 cup water, salt, boil, then simmer for 15-20 minutes). Set aside to cool.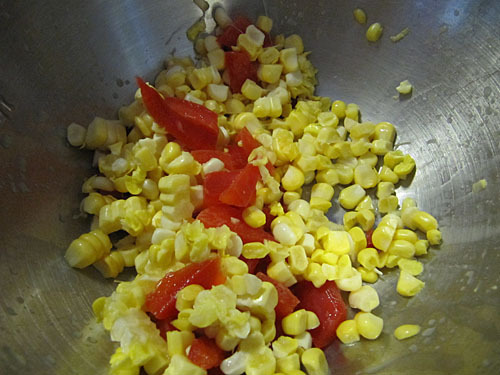 Cut the kernels off the corn. I usually do this just standing the corn up in a very large bowl and slicing down the sides. This way, I also get any liquid or flying corn kernels in the bowl (instead of on the floor, wall, counter, etc…). Place the avocado in the bowl and gently toss it and the corn with 2 tablespoons of the lime juice. Add the diced bell pepper, jalapeño, cooked and cooled quinoa, garbanzo beans, feta and cilantro to the mixing bowl and gently toss it all to mix. Drizzle with a little olive oil.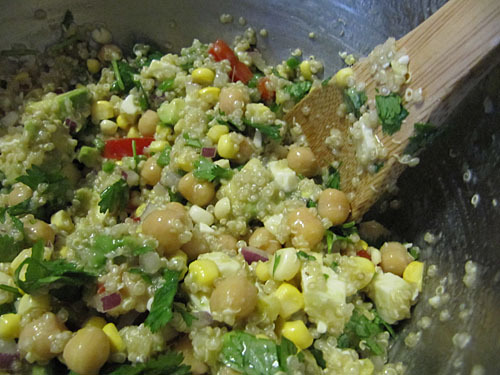 Taste for seasoning, adding more lime juice as necessary and season with salt and pepper to taste. Add shrimp to the top of the salad.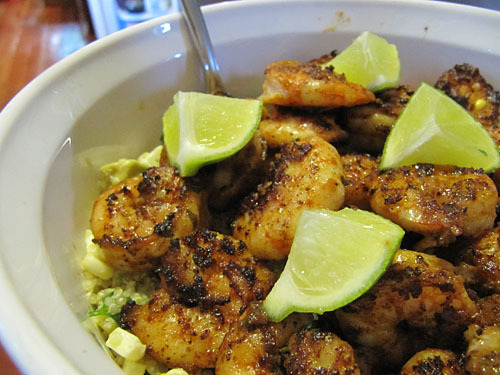 Serve at room temperature or chilled and with lime wedges.