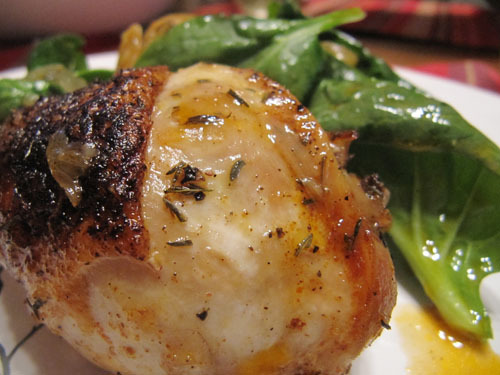 So, this last week's French Fridays with Dorie was for Cola and Jam Spareribs, which sounds good but neither jwa or I are big rib eaters. But here's what I thought — I'll take the cola and jam idea, but just use them on another kind of meat. How about chicken drumsticks? Perfect! Sounds like a winner! And then…that's not what actually happened.
1. After not being able to find the Coke with sugar in it instead of high fructose corn syrup, I found an organic-hippie cola brand with sugar. Great. I put a can of that in my cart. But then when I got home, discovered I accidentally grabbed the Diet Cola instead.
2. After seeing this, I think, um, okay. I can still make this work. At this point I have the jam, orange juice and Chinese 5 Spice Powder already simmering in a pot with the cola to make a glaze. I grabbed the unopened bag of brown sugar from the cabinet, thinking I can just add a spoonful or two and I add a little in with the jam and orange juice.
3. Ants. There are ants in the brown sugar bag. Oh my god. THERE ARE ANTS IN THE BROWN SUGAR BAG!!!@#!# And, I had just put the brown sugar in the pot with everything. Ewww. Down the sink with all syrupy stuff in the pot and out to the garbage with the bag of brown sugar.
4. Now what, I thought? I had six chicken legs in the fridge and it was already 6pm. Maybe pizza? A walk down to Una Mas Pepinos? No, I was not giving up yet, damn it. This is a challenge.
After a few minutes of frantic epicurious.com searching I came across a one pan recipe for chicken legs with potatoes and vegetables. Miraculously, I had potatoes (we usually don't have potatoes in the house unless I specifically bought them for something). I also remembered I have a sealed package of two Spanish chorizo sausages that I had wanted to use this week and from there, my mind automatically went to the Smoked Paprika. Mmmm….Spanish Smoked Paprika.
Hmmm. Okay. New dinner plan!
Roasted Chicken Legs with Chorizo, Potatoes and Spinach
Adapted from a recipe in Gourmet Magazine
6 chicken drumsticks, (or 3 whole legs, divided into thighs and drumsticks)
1 tbsp olive oil (plus more for random drizzling, if you feel so inclined)
Salt, pepper
1 tbsp smoked paprika
3/4 pound small boiling potatoes
1 red bell pepper
1 medium onion
8 cloves of garlic, peeled
1/2 tsp dried thyme, crumbled
1 small Spanish chorizo sausage, sliced
1 bunch baby spinach (about 2 packed cups)
Balsamic vinegar for sprinkling
1/4 cup dry white wine
Juice of 1/2 a lemon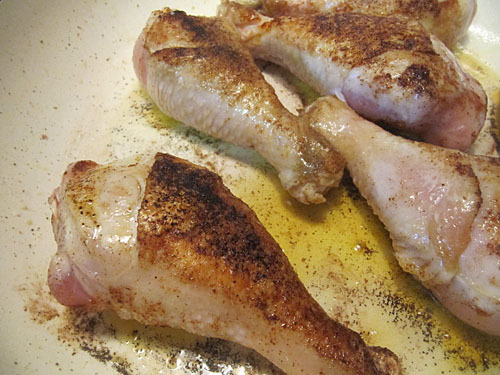 Preheat oven to 425°F. Quarter potatoes. Cut bell pepper into 1/2-inch-wide strips and onion into 1/2-inch-thick wedges. Sprinkle chicken with salt, pepper, and smoked paprika on each side. Heat oil in a large flame and oven proof skillet and brown chicken.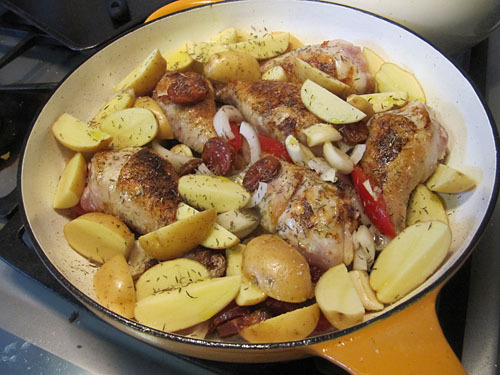 To the pan with the browned chicken, add the potatoes, bell pepper, onion, chorizo slices, thyme, garlic cloves, and a little more salt and pepper. Arrange everything in one layer. Eh, maybe give it another drizzle with the olive oil. Roast chicken and vegetables 35-40 minutes, or until chicken is cooked through and everything is golden.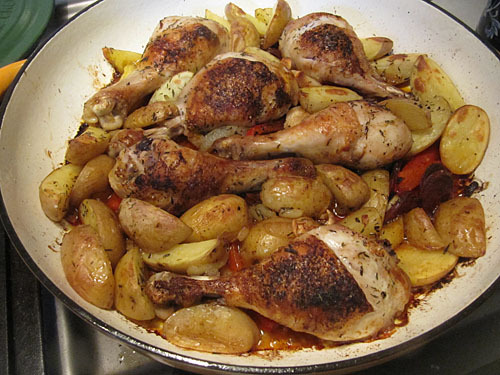 Check about half way through the cooking time and make sure your slices of chorizo aren't getting to dark. If they are, just tuck them down, underneath the chicken and vegetables. After the cooking time, if you want the chicken and potatoes a little darker on top, turn on the broiler for a few seconds, watching closely.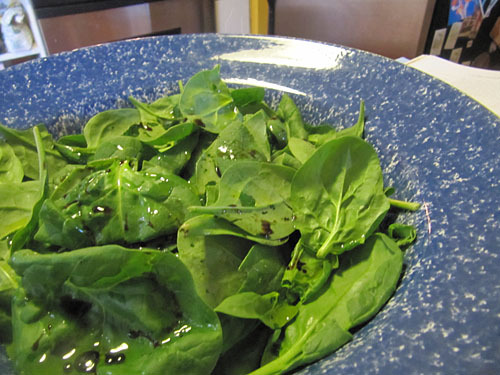 While chicken and vegetables are roasting, discard any coarse stems from spinach and put in a large bowl. Drizzle with a little balsamic vinegar. To go with the Spanish theme, I added a handful of Marcona Almonds to the spinach leaves. I also added a handful of crumbled feta cheese on top of the spinach leaves just because I do enjoy the cheese.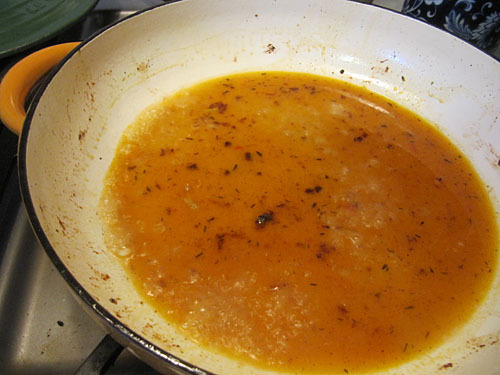 With tongs transfer chicken and vegetables to bowl with the spinach. Add wine to the hot pan and deglaze over moderately high heat, stirring and scraping up brown bits and stirring into any pan juices, about 1 minute.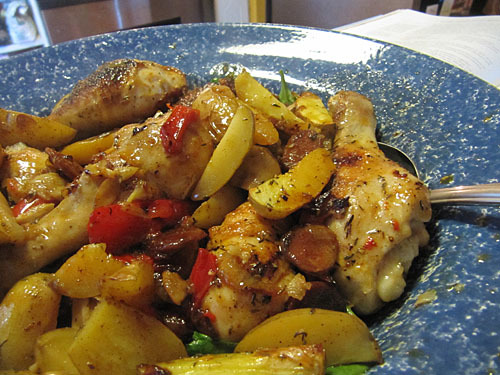 Pour the wine sauce over chicken and vegetables and serve. This will feed probably 3 people, if you figure two drumsticks each. You may end up fighting over the roasted garlic cloves.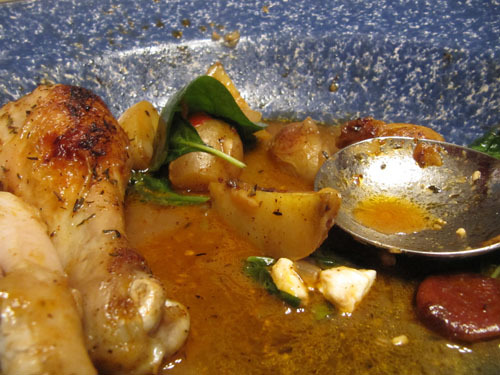 This was really very good. You can tell because there's hardly any left. I'm almost glad ants ruined the original dinner idea. No, I'm not. Ugh, ants.