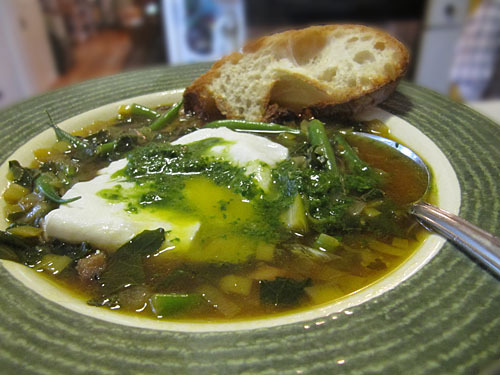 This French Fridays with Dorie meal was delicious (of course they are all delicious)! But for this one, I opted to make my own vegetable stock with the recipe for the best vegetable stock ever, which you can find at epicurious.com. I pretty much did exactly that, except I omitted the canned tomatoes (I tossed in a small handful of sundried tomatoes instead) and I think I used less mushrooms (a few shiitakes). Oh and I used 5 cups water instead of a quart.
Things I learned/notes:
1. It is not warm weather here (in Portland). We are still 50-ish. Therefore, a nice hot bowl of soup was just the thing.
2. I made the herb coulis with basil.
3. I was surprised how much I liked the poached egg on this, the yolk added to the broth nicely.
4. I used kale from the garden instead of spinach.
5. Other vegetables I used: shiitakes, green beans, asparagus, leeks and onion. I thought I had a couple of potatoes but then I realized I didn't. I was sad. Then I tried the soup and I was happy.
Okay, on the with photos! And everyone's posts can be found here.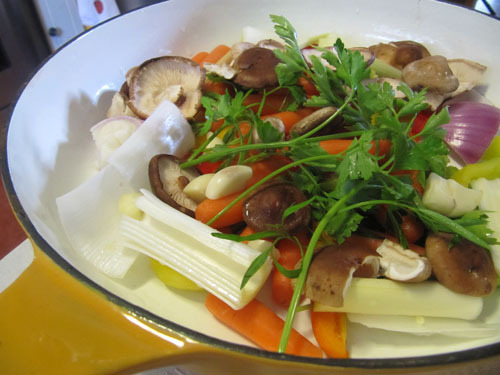 Vegetables ready to be roasted.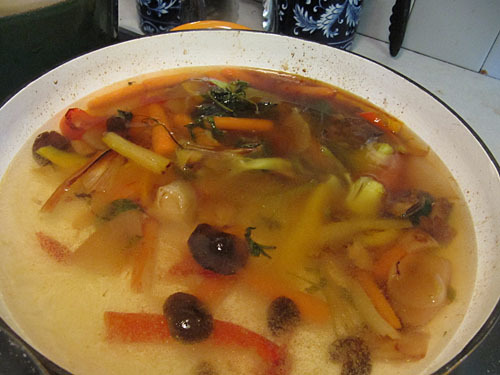 Simmering and becoming stock.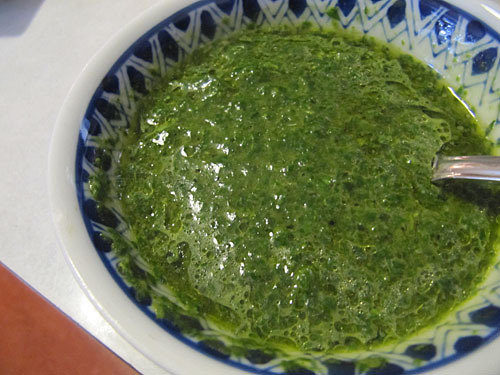 Basil coulis — I added a little lemon juice to mine. I've found that in basil pesto too, that a little lemon juice will help keep the color nice and green.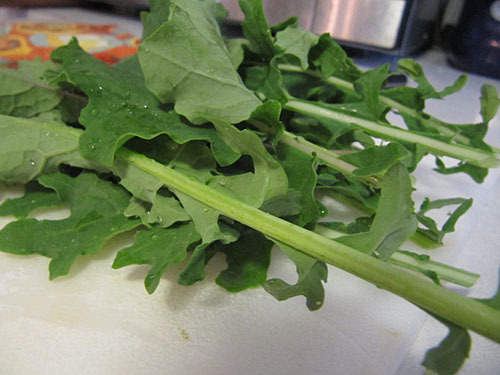 Kale freshly picked from the garden.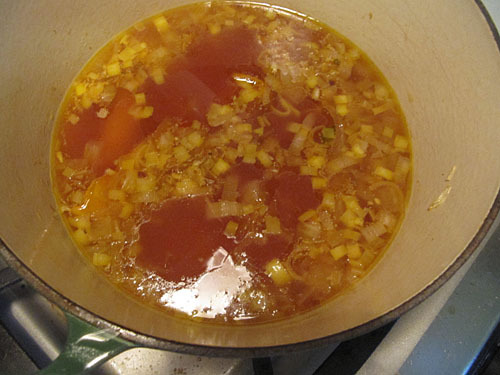 Beginnings of the pot au feu – vegetable stock, onion, garlic, leeks and an orange zest strip.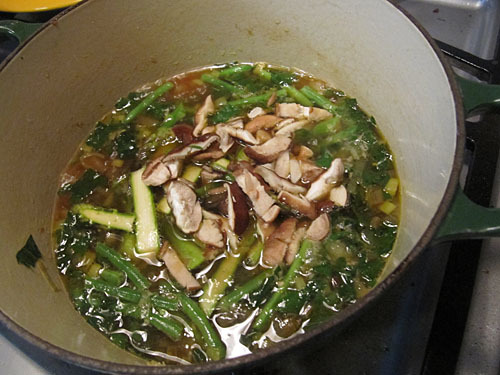 The rest of the veggies added.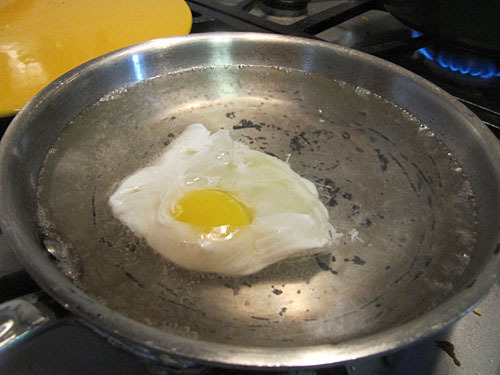 Poaching my egg — I add a little vinegar to the water and because I poach in shallow water usually, I flip it gently a minute or two in.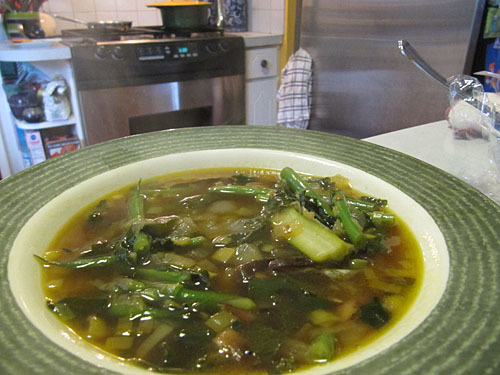 Ready for the egg and the coulis!