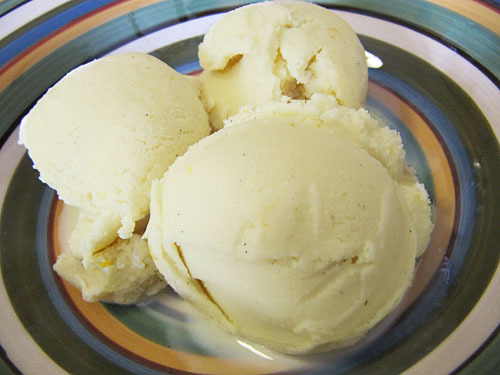 Do you still have a few Meyer Lemons hanging about that you really, really, REALLY need to use? Well, I recently found myself in that position and this is the recipe I came across. Fate? Perhaps, because I had exactly five lemons. I did not, however have cream. But I had half and half. See, it's still kind of fate-ish. I ended up making what technically would be an ice milk* but wow, was it ever good!
If you want to do what I did, use 2 cups half and half and 2 cups 1% milk. You may do this because it has a lower fat content, you may also do it this way because you are too lazy to go to the store and get cream. I won't judge you. If you want to make the original recipe, do what is written below.
I had a slight issue with the logistics, as my ice cream maker's canister was not quite as frozen as it should have been. I hate it when that happens. I swear it seems I need to put it in the freezer a WEEK before I want to use it. After about 40 minutes it became apparent that it was just not going to freeze the ice cream as much as I would have liked. So, I popped it into a container and put it in the freezer, hoping for the best. I stirred it about once an hour for the next 3 hours and I think that maybe helped.
The next day it was pretty frozen and the texture was not bad at all. Probably not quite as smooth as it would have been if my ice cream maker was working properly (or if I had used cream), but it was a container of chilly deliciousness to be reckoned with, none the less.
And seriously, the flavor! So good! Make this now!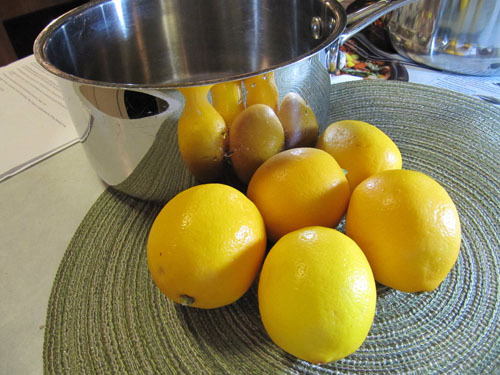 Meyer Lemon and Cardamom Ice Cream (or Milk…or Somewhere In Between the Two)
Adapted from a recipe in the LA Times
5 Meyer lemons
1 tbsp cardamom pods, crushed (or a scant 1 tbsp cardamom seeds — which is what I had, from Penzey's)
1 cup half-and-half (or use 2 cups half and half and 2 cups milk, omitting the cream below, for 4 cups total — to make more of an ice milk like me!)
1 cup sugar
1/2 vanilla bean
6 large egg yolks
3 cups heavy cream
Peel 1 lemon with a vegetable peeler, taking care not to cut into the bitter white pith.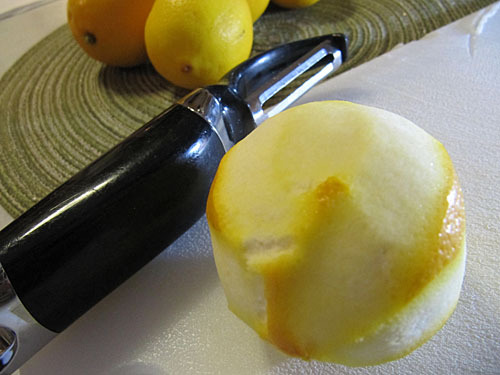 Place the peel in a nonreactive medium saucepan with the crushed cardamom, half-and-half, milk or cream, and sugar. Scrape the vanilla pod seeds into the pan and drop in the pod. Heat over high heat to just under a boil. Remove from the heat, and allow to steep for 10 to 15 minutes.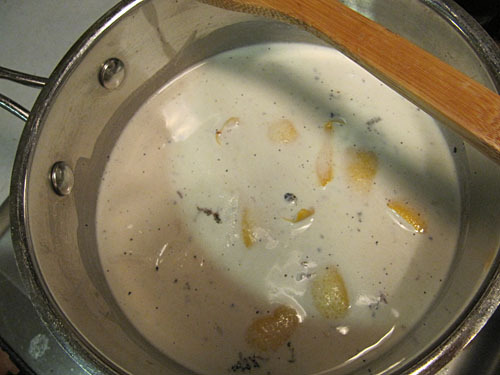 In a medium mixing bowl, whisk the egg yolks, and then pour in some of the hot half-and-half mixture, stirring constantly.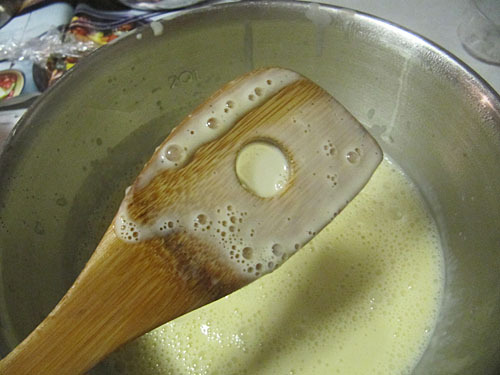 Pour the mixture back into the pan and cook over medium heat, stirring constantly, until it coats the back of a wooden spoon, 4 to 5 minutes.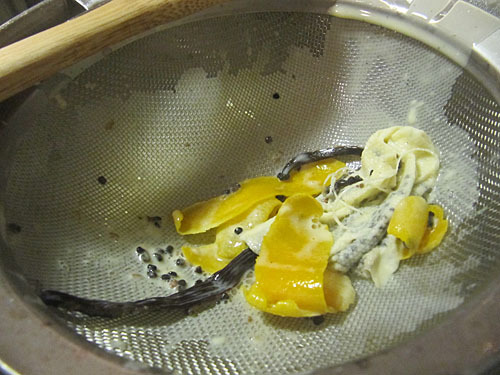 Pour the mixture through a strainer into a bowl. Finely grate the zest of 2 lemons and add it to the mixture. Allow to stand for 10 minutes.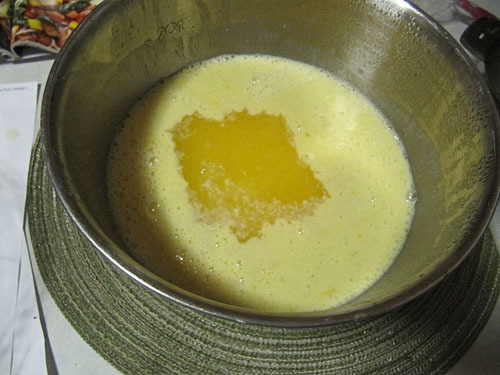 Juice all 5 lemons and add the juice to the cream mixture. Chill thoroughly, perhaps even overnight.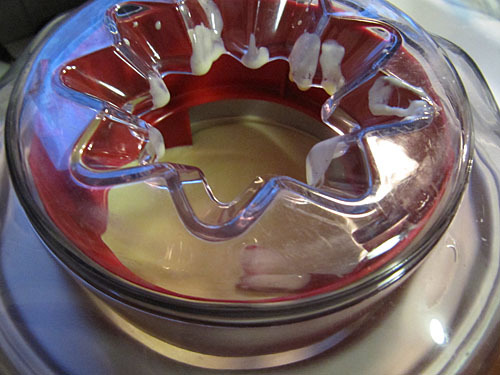 Freeze in an ice cream machine according to the manufacturer's instructions. (Makes 1 quart.)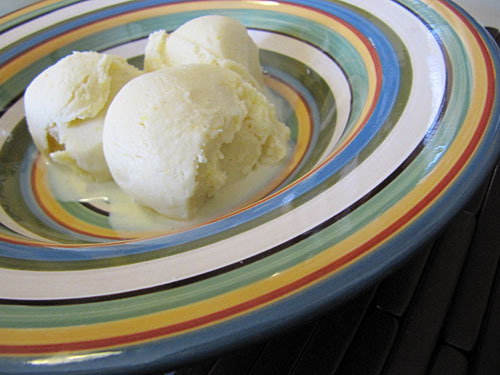 You will then wind up with something delicious!
* Note: I was kind of scared it would curdle on me when I added the lemon juice, since I didn't use all half and half and cream, but no, it was fine with the half and half and milk combination! Hooray!